Loggerhead Marinelife Center Expands
By Bryan Hayes
Thursday, April 3, 2019 was a historic day for the future of Loggerhead Marinelife Center as they broke ground on the expansion of the campus as part of the Waves of Progress Capital Expansion Campaign. This will not only continue to help save so many more turtles' lives, but also educate more children locally, and to continue the global outreach effort.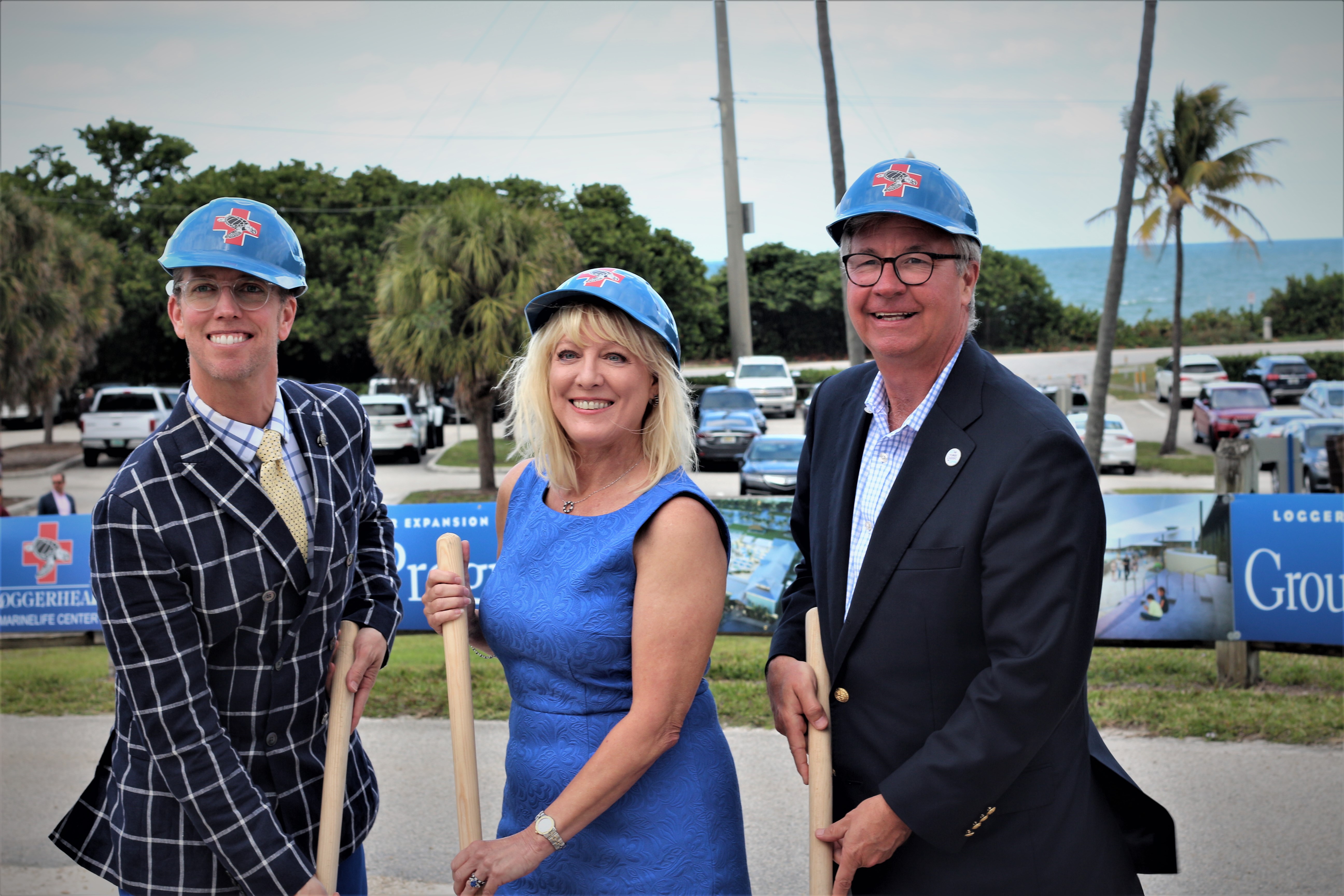 Even with the ground breaking, there is so much more work to be done in order to achieve the target goal. The original target was to raise $14 million dollars, and while $12 million of that has already been achieved, Florida's water quality though has decreased exponentially forcing the center to invest in a second generation water filtration system that while expensive will allow the center to have clean water for their turtle population. In order to provide the best possible care, the new goal is closer to $20 million.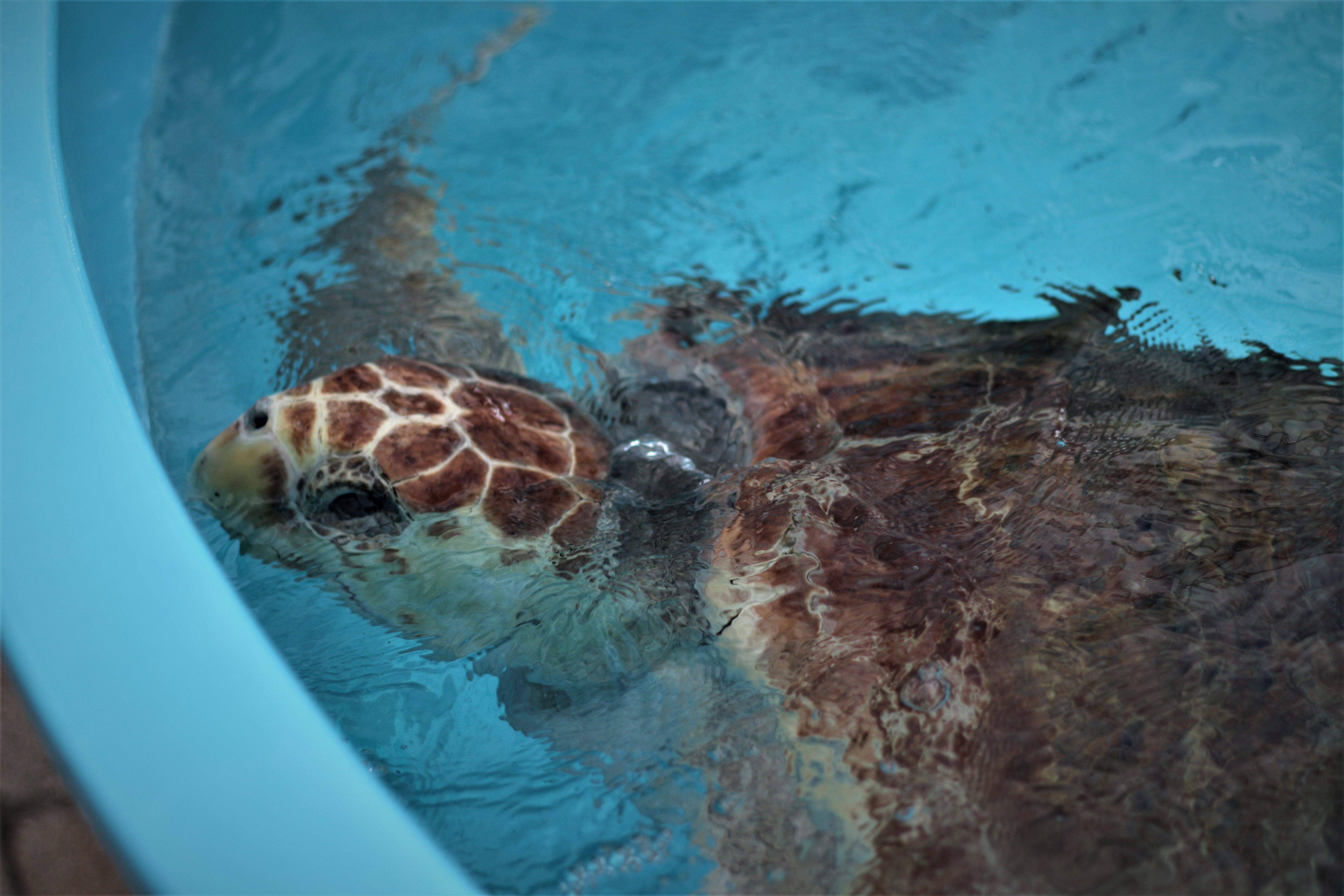 More than anything, more educational opportunities are the reasons the campaign grew. The school systems have embraced Loggerhead Marinelife Center as an educational opportunity for their students, many of whom have not only never seen a live turtle, but have also never seen the ocean even though they live here in Florida. There has been a marked increase in student attendance as 50,000 registered student went through the programs in 2017 compared to 64,000 in 2018. Because of that increase, more resources and space have been allocated for additional educational opportunities going forward.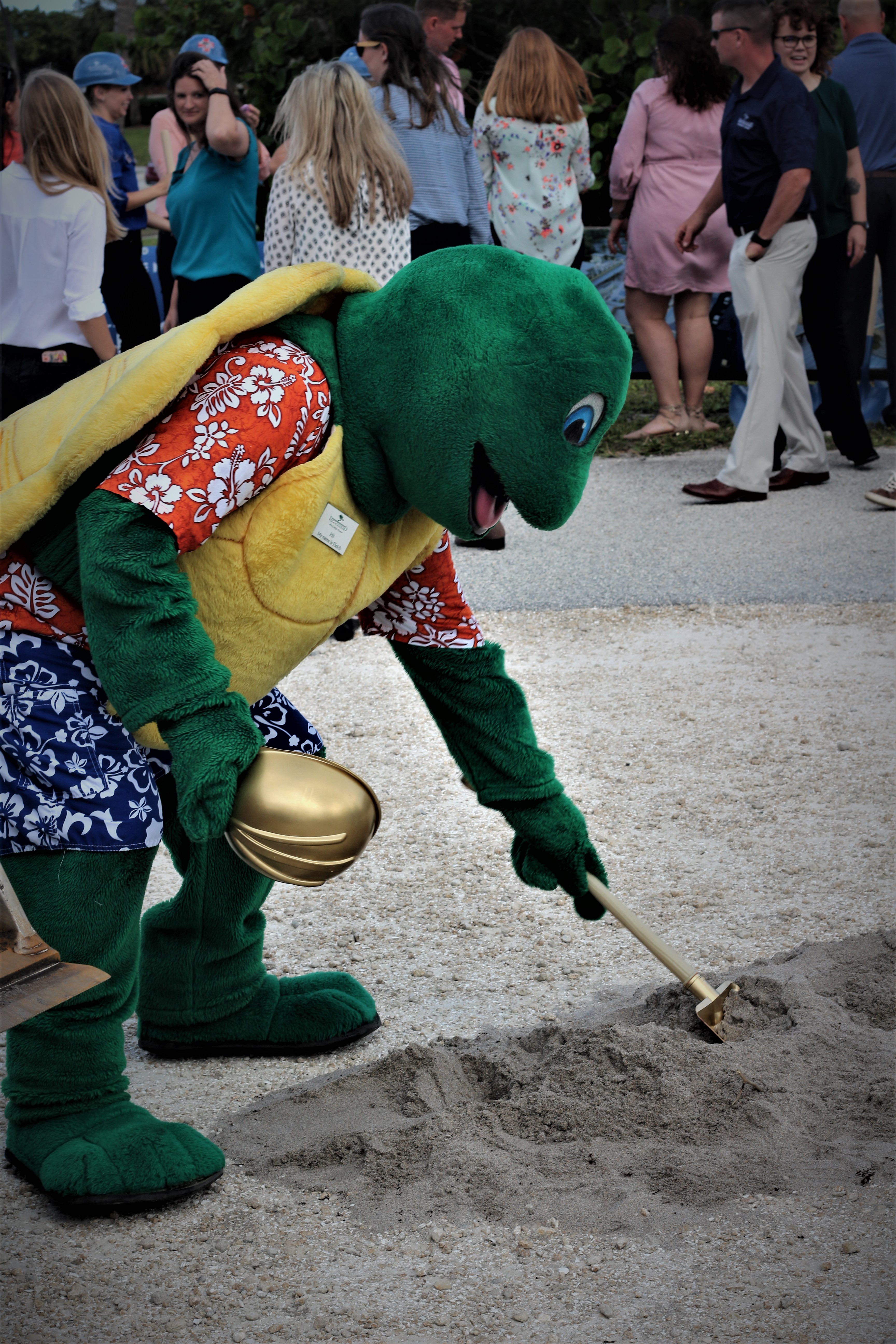 The beauty of having a hands on experience, children do not realize that they are getting a science lesson. It is fun, and children learn better when they are inspired by the turtles. They get to see for themselves through the certified curriculum what it means to have science right in their back yard.
Coinciding with the launch of the Waves of Progress Capital Expansion Campaign has been an increased awareness regarding the issue of plastic as not only a local issue, but a global issue as well. With turtles, there is a direct correlation between plastic and many of the turtles who come into the hospital for treatment, and because of that not only have children become more interested in learning more, but also corporations and community stakeholders involvement has never been higher.
Conservation has become one of the core values of Loggerhead Marinelife Center and being able to teach the community about the conservation effort using sea turtles. In fact, the sea turtles are a good barometer for the health of the the ocean. Likewise, the ocean is a quantitative barometer for the health of the planet. Through the educational piece, children will be able to learn about the science of the ocean, our ecosystem, and their place in the world.
Jack Lighton, President & CEO of Loggerhead Marinelife Center explained how six years ago their "patients" was the most exciting element for him, but now it is "the kids and education." He explained that it is "wonderful to save a 100 patients here, and we are doing that" and while that is so rewarding, "I feel really comfortable and confident about checking the boxes in getting our team around the world. We have six continents and 16 countries as partners. So, when you think about Loggerhead, this is our hub, but we are global in terms of our impact on teaching, and training about saving sea turtles."
To learn more about Loggerhead Marinelife Center, visit their website at http://marinelife.org and to donate to this most worthwhile cause, visit https://marinelife.org/expansion/.
To provide a glimpse of the work that is happening at Loggerhead, they recently received juvenile 20 kent sea turtles right before Thanksgiving that were transported from Boston due to a cold snap resulting in over 800 turtles washing ashore, because they had overstayed due to the warm temperatures and the older mature turtles leaving at the normal migration time providing them with an added food supply. The team in New England were able to save half of the turtles and as they called turtle hospitals inquiring about who could take them in, and not only did Loggerhead have the capacity but there are turtle hospitals from Stuart all the way down to the Keys who also did. Those turtles, once healthy, are re-released back into the ocean to continue their journey. As Loggerhead Marinelife Center continues their journey and expansion, they will help more turtles to be rescued and more members of the global community to be served.