Travel with Terri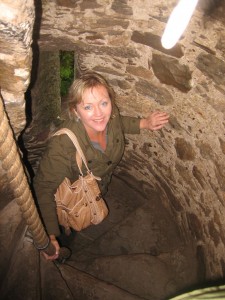 Montreal:  Taste, Explore, Experience
Story by Terri Marshall, Photos by Gregory Holder
My first morning in Montreal I was greeted in the lobby of my downtown hotel – the sleek, modern, Novotel – by Ruby.  A native Montrealer and tourism professional, Ruby's mission was to give me a taste of her city – literally and figuratively,
"There are a few key ways to tell who is a native Montrealer and who isn't," began Ruby.  "If you are a true Montrealer, you will never, ever be seen carrying a coffee cup on the street while rushing to your office or anywhere else."  Apparently, Montreal residents take their coffee seriously.  They go to their neighborhood coffee shop, order their favorite brew and actually sit down to savor its taste before heading out for the day.  Wow, what a concept!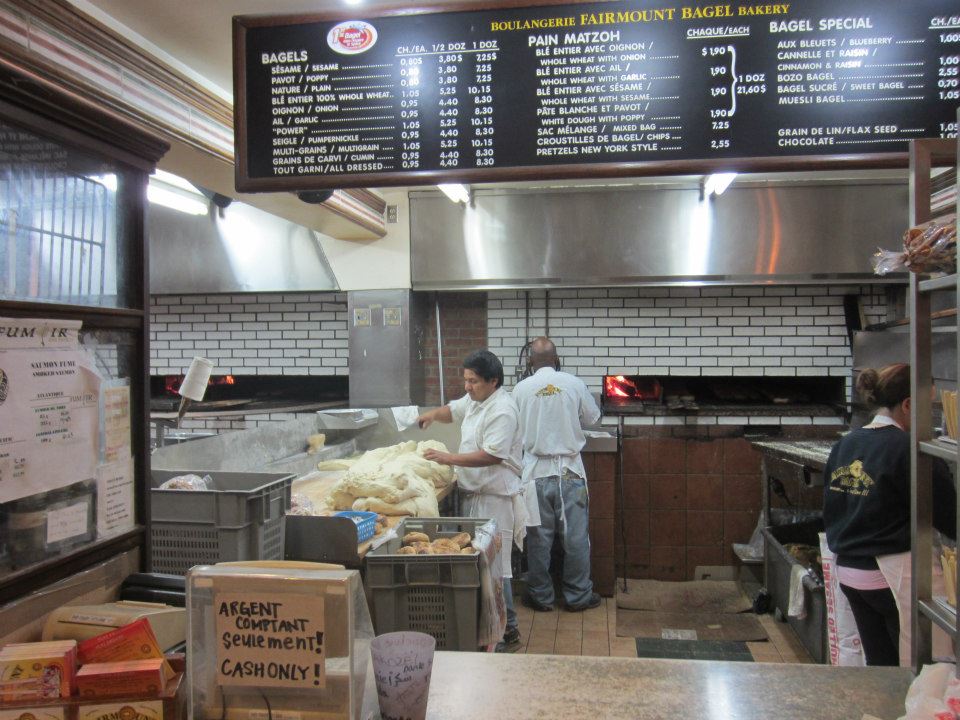 "Dance is an important part of our culture, we love to eat, we are into biking and we will give you a kiss on each cheek after meeting you," Ruby explained.  "Oh, and you absolutely have to try our bagels." 
I took Ruby's advice about the bagels and many other things.  The result is my list of not to be missed Montreal experiences.
Fairmount Bagels
The best introduction to a Montreal bagel is to ask for one just out of the oven. If you have to wait a few minutes, you can enjoy the scene in the kitchen as workers heap massive mounds of dough onto the counter before hand rolling each bagel for baking in the old fashioned wood-burning ovens – the same method started by Fairmount Bagels' founder, Isadore Shlafman, in 1919 when he first introduced the bagel to Canada.
Smaller and sweeter than its New York cousin, hot from the oven these bagels quite literally melt in your mouth.  The secret is the water – Montreal's is soft and mineral free.  And, the bagels are boiled in honey water just before they are baked leaving a sweeter less chewy bagel.  www.fairmountbagel.com
Poutines at La Banquise
Poutines are a tradition in Montreal and at La Banquise you can order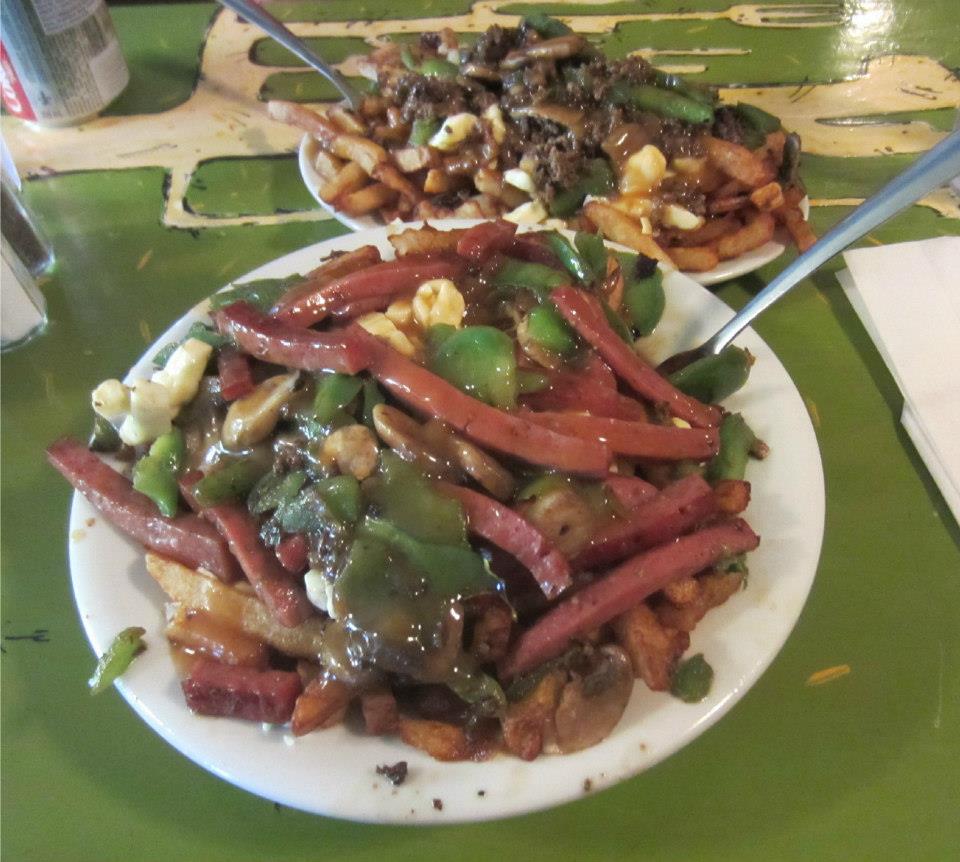 a plate of poutines 24 hours a day making this Mont-Royal neighborhood restaurant, a must-taste experience.  A delicious, if not artery-restricting, Quebec specialty, poutines are a mixture of fries topped with brown sauce and cheese curds.  At La Banquise the basic poutines are jazzed up with all manner of other toppings.  "La Elvis" adds ground beef, green peppers and mushrooms.  "La Pizza" heaps strips of pepperoni, peppers and mushrooms atop the fries. Bring your appetite!  www.restolabanquise.com
Marche Jean-Talon
Montreal's outdoor markets are truly the best location to taste the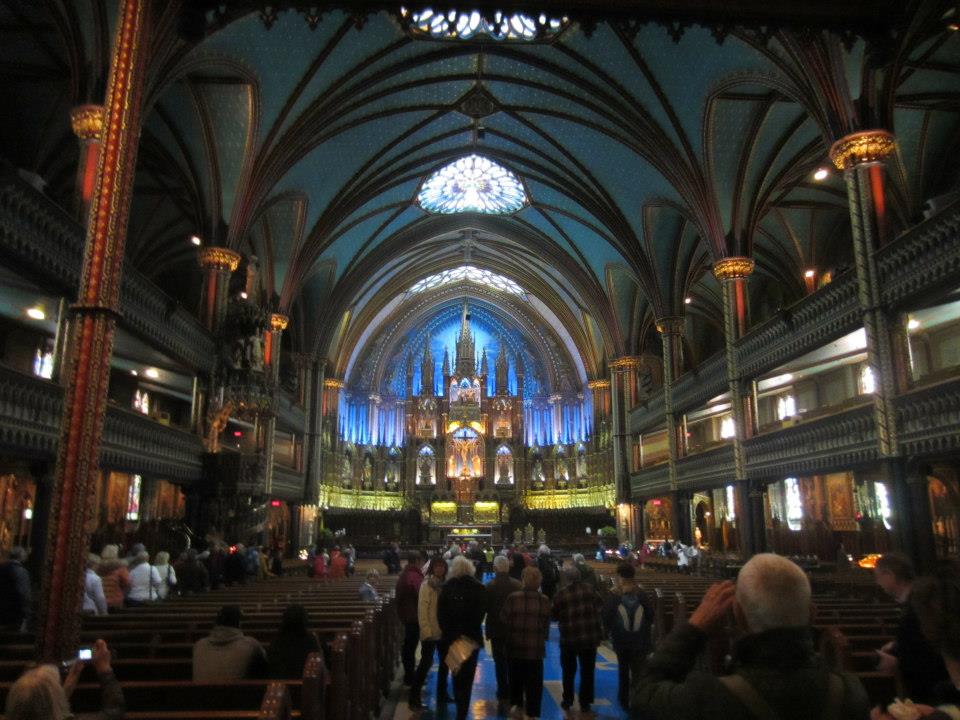 city.  The largest and most spectacular is Marche Jean-Talon in Montreal's Little Italy neighborhood.  This open air market features a staggering number of stands filled with locally grown fruits and vegetables, locally produced cheeses, gourmet seasonings, freshly baked pies and confections….the list goes on and on.
The colorful scene is entertaining, aromatically-pleasing and delicious.  It's the perfect spot to fill up a picnic basket before heading up to Parc Mont Royal and finding a spot to savor your treats while overlooking the Montreal skyline.  www.marchespublics-mtl.com/English/Jean-Talon
Parc Mont Royal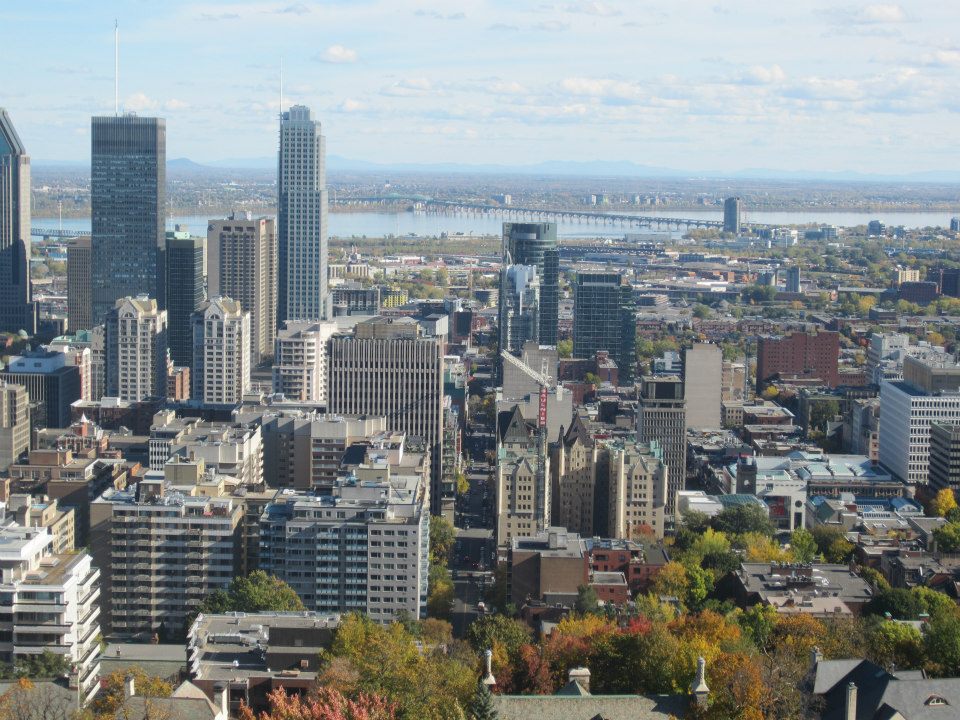 Designed by Frederck Law Olmsted, the architect for New York's Central Park, Mont Royal Park is a forest within the city.  As the city's highest point, it affords spectacular views of the Montreal skyline making the chalet at the top  a popular spot for photos. 
The park can be reached by bus, or – if you want to work off some of those poutines – you can hike to the top via trails and wooden steps.  The Smith House is the gateway to the park and provides information on park activities, its history and nature and conservation issues. 
Mont Royal is the perfect place to immerse yourself in nature within the city while exploring the trails and pausing to enjoy the spectacular views.
Old Montreal
Stroll the cobblestone streets of Old Montreal to get a feel for the way things were in years gone by.  Don't just walk through – walk in – go into the historic buildings, check out the inside furnishings, artwork and architecture.  Ask questions, look around – proprietors are more than happy to share stories about the historic buildings. 
No visit to Old Montreal would be complete without a tour of Notre Dame Basilica.  Built in 1656, Montreal's oldest Catholic Church is a true historical gem known for its intricately designed interior with stained glass windows depicting the history of the city.  www.basiliquenddm.org/en/

Neighborhoods
Exploring the ethnically diverse neighborhoods of Montreal is one of the best ways to truly experience this international city.  Each has its own coffee shop, markets, chocolate shops, locally-owned boutiques and ethnically-diverse restaurants.
From downtown with its bustling business centers, underground city and urban nightlife, to the sights and sounds of Chinatown, to the artistic Plateau Mont-Royal, there is something for everyone's taste.
Pick up the city bus route#55 in Old Montreal and travel through the heart of each neighborhood.  Hop off to explore the shops, restaurants and unique architecture of each quarter.  It's the perfect inexpensive "hop on hop off" tour of the city.
Whatever the season, whatever your tastes, Montreal is an exciting destination!  For more ideas, visit www.tourism-montreal.org.
Terri is a freelance writer with regular columns on travel, chocolate and bar reviews. She is busy each month visiting new places to bring unique travel destinations and events to you. Yes, it is a sacrifice – but she is willing to do that for her readers! You can see more of Terri's writing at www.examiner.com where she is the National Chocolate Examiner and at www.barzz.net. Also, check out her blog at www.trippingwithterri.com. You can contact Terri at terri.marshall60@gmail.com.