South Florida Science Center and Aquarium
Annual Benefit 
Thursday, March 5, 2015 
WHO: The South Florida Science Center and Aquarium, along with benefit co-chairs, Lew and Kathleen Crampton, Jeffrey and Frances Fisher, Elizabeth and Benjamin Gordon, Matthew and Heléne Lorentzen and John and Heidi Niblack, invite science supporters to the Center's annual benefit, with special guest speaker Jeremy Wade, host of Animal Planet's River Monsters.
Sponsors include: Saks Fifth Avenue Palm Beach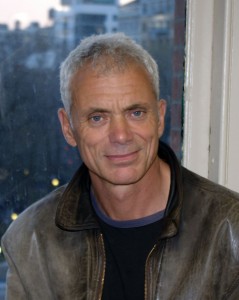 WHAT:  Benefit guests will be treated to an intimate discussion and Q&A from biologist Jeremy Wade, host of River Monsters on Animal Planet.  He will also make a special appearance at the Science Center on 3/6 for a kid-friendly benefit.
WHEN:  Thursday, March 5, 2015 at 7:00 p.m.
HOW MUCH: $500
WHERE:  Flagler Pavilion, Palm Beach
WHY:  The South Florida Science Center and Aquarium, recently named the Chamber of Commerce of the Palm Beaches' nonprofit of the year, features more than 50 hands-on educational exhibits, an 8,000 gallon fresh and salt water aquarium- featuring both local and exotic marine life, a digital planetarium, conservation research station, Florida exhibit hall and an interactive Everglades exhibit. Afterlife: Tombs & Treasures of Ancient Egypt, the Science Center's next traveling exhibition, will open to the public on October 11, 2014, running through April 18, 2015.  In true Science Center-style, the highly anticipated blockbuster exhibition will have interactive components, making it feel like guests have taken a trip to Egypt to explore ancient artifacts and tombs.
FOR MORE INFO: Please contact Marcy Hoffman, Director of Institutional Development, at (561) 370-7738 or email mhoffman@sfsciencecenter.org