Star Power Fuels Summer Camp Dreams at International Polo Club
When the star power of polo icon, Ignacio "Nacho" Figueras, and America's Most Wanted host, John Walsh, partnered as the honorary event chairs for a fundraiser to benefit the Neil S. Hirsch Boys & Girls Club in Wellington, the tables went quickly for the March 15 event. Early revenue reports show that the event surpassed last year's proceeds of $175,000 by a strong margin.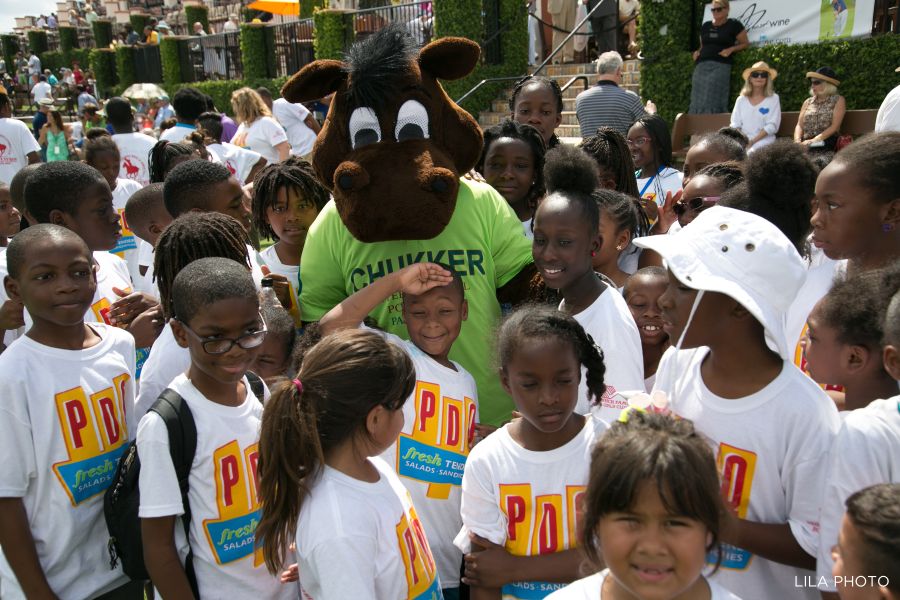 Titled the "Great Futures Brunch at Polo," the second-year fundraiser, hosted by the International Polo Club (IPC) on the Mallet Grille patio overlooking the-Engel & Völkers Field, made a sizable impact in raising the dollars needed for 150 children to attend camp this summer.
"Sunday, March 15 was Boys & Girls Club Day at IPC," said John Wash, president of the International Polo Club. "Both Nacho Figueras and John Walsh have played polo at IPC many times, and we knew that our members and guests would want to make summer camp a reality for local children.
"The International Polo Club is committed to youths in our community," Wash continued. "The Boys & Girls Club is in the perfect location for our neighborhood children, and is able to provide a place for them to go this summer so they aren't home alone." The Boys & Girls Club emphasizes educational, vocational, social, recreational, leadership, and character-building skills, while providing trained adult supervision.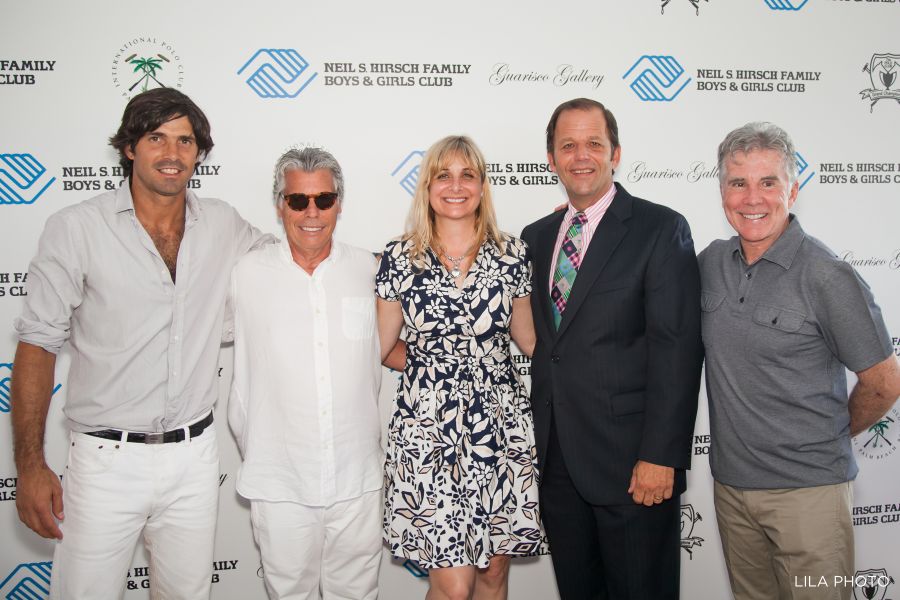 Nacho Figueras and his wife Delfina have four children, and family is of paramount importance to them. According to Figueras, "Helping others is a big part of my life." He is well known for participating in charitable polo events that benefit children. The annual polo event for the Robin Hood Foundation that funds over 200 charities in New York was his brainchild. He also plays polo alongside Prince Harry to raise funds for Sentebale, the charity that directs aid to the 400,000 orphans and vulnerable children in Lesotho.
America's Most Wanted host John Walsh and his wife Reve, also have four children, including their son Adam, who was killed after being abducted from a suburban mall. He co-founded the National Center for Missing and Exploited Children, and his commitment to bringing fugitive criminals to justice is legendary. Walsh proudly calls the game of polo "his sport" and is a regular at the International Polo Club. He competes worldwide and often combines his two passions by hosting benefits that help children.
"We hosted over 300 sponsors and guests for a lavish Sunday brunch, followed by the quarterfinals of the prestigious Piaget Gold Cup," said Ray Mooney, IPC's director of facilities, and a board member of the Neil S. Hirsch Boys & Girls Club. "A silent auction included some incredible jewelry, a mink stole, exquisite equestrian art, trips, polo lessons, and golf foursomes." Mooney continued, "Nacho Figueras even auctioned off the shirt he wore earlier in the celebrity polo match."
About the Boys & Girls Clubs of Palm Beach County
Founded in 1971, the Boys & Girls Clubs of Palm Beach County is a not-for profit youth development organization dedicated to promoting the educational, vocational, health, leadership, and character of boys and girls in a safe, nurturing environment. The Clubs provide more than a safe, fun, and constructive alternative to being home alone – they offer a variety of award-winning developmental programs to help youths build skills, self-esteem, and values during critical periods of growth. The 13 Boys & Girls Clubs throughout Palm Beach County serve more than 6,000 children ages 6-18. After more than 13 years serving children throughout Wellington, and more than eight years of tireless efforts to build a new clubhouse, in May 2013, the doors opened for the 22,570-square-foot, Neil S. Hirsch Boys & Girls Club. The $3.5 million facility is a true public-private partnership. Thanks to Neil's lead gift, the project became a reality for the Wellington community. For more information, please visit bgcpbc.org or call 561-683-3287.
About International Polo Club Palm Beach
The International Polo Club Palm Beach is the premier polo destination in the world, hosting the largest field of high-goal teams and the most prestigious polo tournaments in the United States. Polo enthusiasts descend upon Wellington, Fla., each winter season to enjoy their love of the sport in the most prominent and well-equipped polo facility. The Palm Beach Polo Season annually opens the first Sunday in January, and concludes 16 weeks later with the U.S. Open Polo Championship® final in April. Polo matches are open to the public, with a wide range of hospitality and guest seating that includes elegant grandstand viewing, field tailgating, lawn seating, field-side champagne brunch at The Pavilion, and exclusive sponsor boxes. Tickets start at $10. For ticketing and sponsorship information, or to book a special event year-round, please call 561-204-5687 or visit InternationalPoloClub.com.