By Barbara Brilliant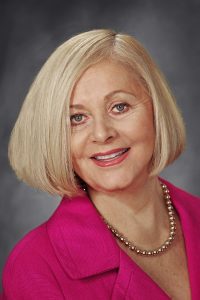 With all the proposed changes in healthcare insurance, I have a proposal that I know will unify both parties.  It can "Make America Beautiful Again." Walking down the street will not be replete with old  citizens rather it will look the runway at a Victoria Secrets  fashion show.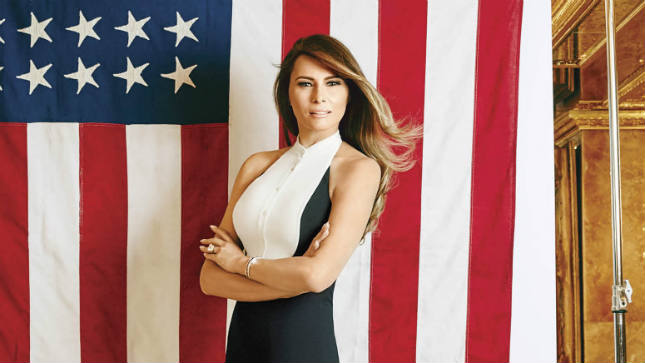 We are doing away with  Obamacare and replacing it with Melaniacare. Who wouldn't want to look like the gorgeous First Lady Elect?
Yes, we are living longer, The 76 million baby boomers and the young and old old are the largest users of healthcare so that is where we will find ways to cut our healthcare budget. The applause will be deafening.
We can't allow ourselves to admire people who look their age. People who say "I've earned every wrinkle" won't have to use that tired cliche anymore thank goodness.
Since more than 51% of Americans are women, we have to stop unfair practices once and for all, and break the glass ceiling (but not the looking glass.) Insurance would only be available for women and metro-sexuals. The new position of Insurance Czar would be, of course,  Chris Kardashian.
Yes, after much thought and consultation with the deep thinking and deep pore-cleansing women they all agreed that this comprehensive plan will work
PART A
The plan would encompass face lifts, every five years.
Fillers like Juvaderm and drugs such as Renova and Botox would be covered completely. If anyone is found with 11's on his or her forehead, there would be penalties ranging from fasts to cleanses. It would not be a pretty site.
PART B
We will eliminate all frivolous medical expenses such as visits to the internist, oncologist or cardiologist.  We could do away with the billion dollar drug industry by eliminating statins, anti hypertension drugs, and other wasteful expensive medications. Our coffers would be fattened by eliminating painful procedures like bi-pass surgeries, biopsies and colostomies that don't do a thing for droopy eyelids.
PART C
Since the trend in medicine is going away from physicians to physician assistants and nurse practitioners, I say why not take it a step further and really save money. In Melaniacare we would only use cosmeticians and estheticians. It has been calculated that this would leave us enough money in the GNP to  have our elder's upper and lower teeth capped. When they would smile, the shocking white choppers would light up the night eliminating the need for headlights, another few bucks in our pocket. 
PART D
This is an option but a worthwhile one. For a small additional fee the insuree would enjoy pedicures, gel manicures, and even monthly waxing. Why have those ugly long black hair standing at attention on your chin and neck?
You might be inclined to whine "what happens if I were to get sick?"  Are you kidding, are you listening? Paying for medical costs is so 1990s.  Remember when Fernando oozed,  "it doesn't matter how you feel, it matters how you look and darling you look marvelous!"
The line for Melaniacare forms to the right.
Barbara Brilliant is a Peabody Award winner and a member of the National Press Foundation. An award-winning print and broadcast journalist, she now resides in Florida. Barbara was host/producer of  the TV program"Prime Time" and the Creator and Executive Producer of the PBS  documentary "Broadway Musicals: A Jewish Legacy with Joel Grey.