New GRASP Grief Support Group to Assist Families in the Opioid Crisis
(West Palm Beach, FL) – A new GRASP (Grief Recovery After a Substance Passing) chapter will begin hosting monthly support group meetings in West Palm Beach starting July 10. The recurring GRASP meeting is part of a relationship between Hanley Foundation's Project COPE (Connect for Overdose Prevention and Education) and GRASP, a national organization.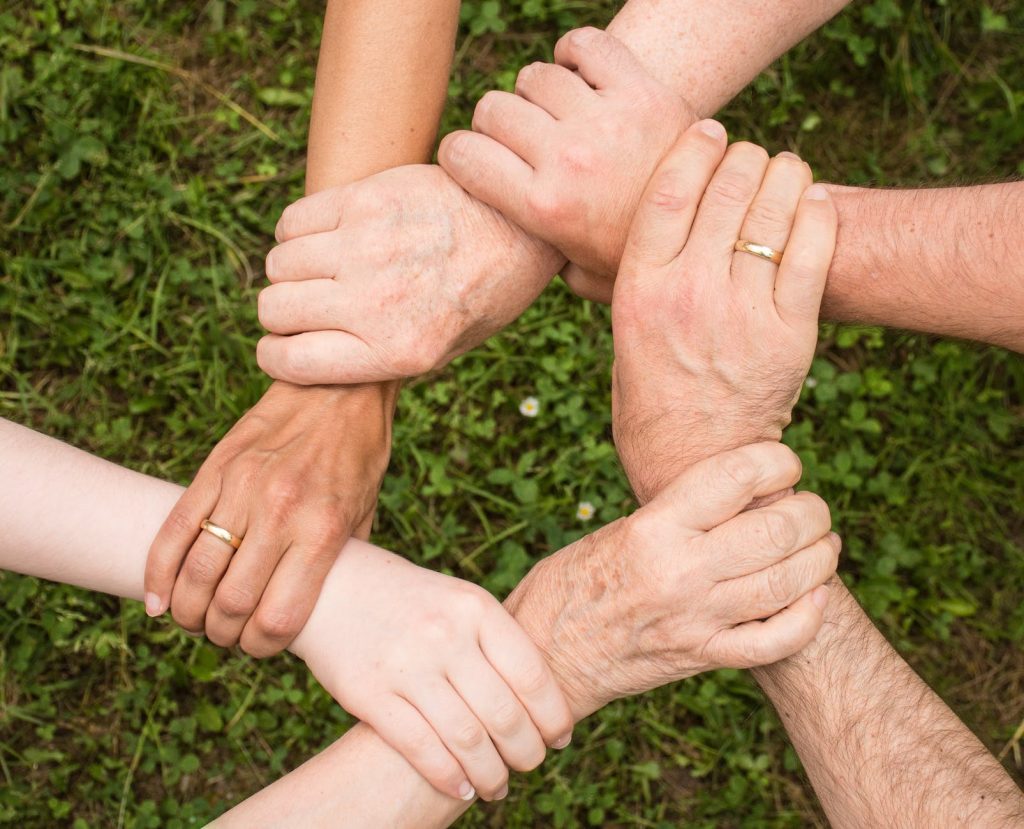 Palm Beach County continues to see an opioid overdose death nearly every day. Hanley Foundation, a statewide leader in substance use disorder prevention, education, and advocacy for access to quality treatment, launched Project COPE in 2018 to connect families who share the experience of a loved one who has died of opioid overdose, survived an overdose, or are at high risk for overdose. GRASP was established in California in 2002 to offer understanding, compassion, and support for those who have lost someone through addiction and overdose and now has 120 face-to-face peer-led support groups across the United States and Canada. In South Florida, there are two other GRASP chapter meetings, in Boca Raton and Stuart.
The first GRASP meeting will be held from 6-7:30 p.m. on Wednesday, July 10 at Hanley Foundation's offices, 700 S. Dixie Hwy., Suite 103, West Palm Beach. Subsequent meetings will be held the second Wednesday of each month at locations to be announced. Those interested in attending are required to pre-register by calling Debbie Keating at 561-768-3873 or by emailing JoLiGRASP2@gmail.com. For more information about the organization, please visit www.grasphelp.org. The GRASP meetings, as well as all Project COPE forums, are free of charge.
"We are grateful to be able to support GRASP's new chapter in West Palm Beach," said Barbara Shafer, Hanley Foundation's Director of Education and facilitator of the Project COPE forums. "Through Project COPE, we continue to provide ongoing support to local families in the opioid crisis, but we know that the needs of those who have lost a loved one to addiction are unique. GRASP gives them a place to share their experiences with others also suffering the pain of loss."
Project COPE will continue to serve families in the opioid crisis from across Palm Beach County, who are invited to connect at four locations on Thursdays from 6:30-8 p.m.:
1st Thursday of each month – Oceanview United Methodist Church, 701 Ocean Drive, Juno Beach
2nd Thursday of each month – St. Michael Lutheran Church, 1925 Birkdale Drive, Wellington
3rd Thursday of each month – The Community Center, 50 N.W. 1st Avenue, Delray Beach
4th Thursday of each month – Rebel Recovery, West Palm Beach

Note: The July 25th meeting will be held at Hanley Foundation, 700 S. Dixie Hwy., Suite 103, West Palm Beach
The Project COPE sessions offer a safe place for families to discuss overdose prevention, treatment options and discover education topics of interest. The forums often include guest speakers such as licensed therapists and others with expertise in the area of substance use disorders. The program is funded through grants from Palm Beach County, the Southeast Florida Behavioral Health Network, Palm Health Foundation and the Jack Satter Foundation.
For more information about Project COPE and GRASP, please visit www.hanleyfoundation.org/project-c4ope/ or call 561-309-6214.
About Hanley Foundation
In the early 1980s, Mary Jane and Jack Hanley retired to Palm Beach County to discover the absence of any facilities dedicated to quality substance abuse treatment. Through the couple's visionary leadership and great support from the community, Hanley Center and the Hanley Center Foundation were established. Nearly 40 years later and now expanded throughout Florida, the community continues to recognize the stand-alone Hanley Foundation with great support for its thought leadership, grantmaking and evidence-based programming. The charitable 501(c)(3) organization provides statewide resources for substance use disorder advocacy, education and access to quality treatment. The organization's prevention programming is available to schools, churches and community groups through grant funding provided by the Florida Department of Children and Families, office of Substance Abuse and Mental Health. With your support, the Hanley Foundation is taking critical steps to change the conversation around substance use disorders.