Cultural Corner
Burn Notice's Paul Tei and The Mad Cat Theatre Company
By Marla E. Schwartz
The Mad Cat Theatre Company is one of South Florida's premiere off-Broadway styled production houses. If you're unfamiliar with this company, it has made a name for itself in the theater community by producing some of the most original and entertaining theatrical pieces in the country.
Founder and Artistic Director Paul Tei put together a group of mind-bogglingly talented people in order to bring this magic to the stage.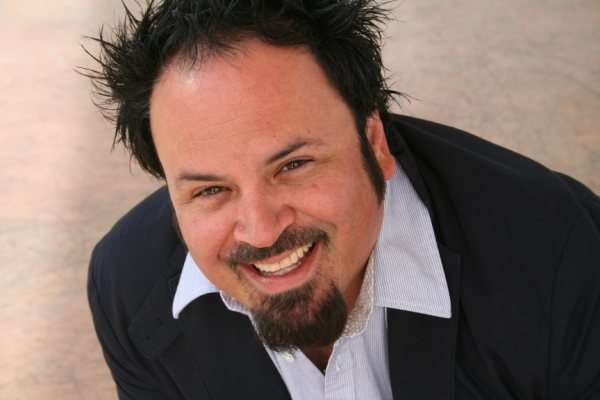 The mission statement for this company clearly states that its goal is to create exciting new theatre. It wants to provoke, enlighten, challenge, tease, taunt, anger, please, move, shake, rattle and rock & roll you. No matter how ugly, beautiful, bizarre, absurd or cruel our lives turn out to be this constant flip-flop of pain and pleasure can also pretty funny and that's what Mad Cat shows you. This company is an example of what an application of a great vision means. It has accomplished everything its set out to do and has done it in spades. (See a short Video about Paul Tei and his work at Mad Cat).
Here's just a run-down of some of the plays produced by this company. Helluva Halloween, Shepherd's Pie, Here In My Car, Portrait, Shoot, Seventy Scenes of Halloween, Tin Box Boomerang, Fell In Love With A Girl, Trembling Hands, Betty's Summer Vacation, Action, Matt & Ben, Waiting for Godot, Painted Alice, Terminal Baggage, Mr. Marmalade, Mister Beast, Animals and Plants, Everything Will be Different – A Brief History of Helen of Troy, Mister Beast, Some Girl(s), Mixtape, Broadsword, Viva Bourgeois, as well as Cope and Artful Dodgers both written by Tei.
Betty's Summer Vacationwritten by Christopher Durang, for example, was an exceptional production that brought down the house in sheer waves of unending laughter. Viva Bourgeois by Moliere was adapted by Tei, where the character of Monsieur Jourdain has been re-worked into Elvis Presley and the play is now set in Graceland instead of the 1670s French countryside.  Tin Box Boomerang, written by prolific playwright Ivonne Azurdia, is a stirring tale about two Mexican-American sisters who live in a trailer park. Dog Sees God: Confessions of a Teenage Blockhead written by Green Cove Springs, FL native Bert V. Royal who has gone on to achievegreatness in the NYC theatre scene, is a witty parody taking the "Peanuts" characters originally created by Charles M. Schulz and moving them into their angst-ridden teenage years. And then there's BroadSword, written by Hialeah native Marco Ramirez, who now writes for TV's Sons of Anarchy (which, by the way, is Stephen King's favorite television program). The show is about a New Jersey band whose lead guitarist has gone missing sixteen years later.
Now that you have an idea of what types of magnificent productions Mad Cat Theatre offers an audience, get ready, because the newest show is about to be produced at the The Adrienne Arsht Center for the Performing Artsin Miami. It's the world premiere of Kristina Wong's new solo show Going Green the Wong Way. Wong will be in Miami developing the play from November 5 – 17. The show is slated for four November productions in the Carnival Studio Theater, Thursday the 18th at 8 pm, Friday the 19th at 8 pm, Saturday the 20th at 7 pm & 10 pm, and tickets are on sale now. You can call the box office at: 305.949.6722 or you can go to the following Arsht Center link and choose your own seats. Directed by Tei, this solo show is created and performed by the nationally recognized solo performer, writer, actor, educator, culture jammer and filmmaker herself, Kristina Wong.  Her piece is a hilarious interpretation of the pluses and minuses of sustainable living, you know, going green. For more information on Kristina go to: www.kristinawong.com.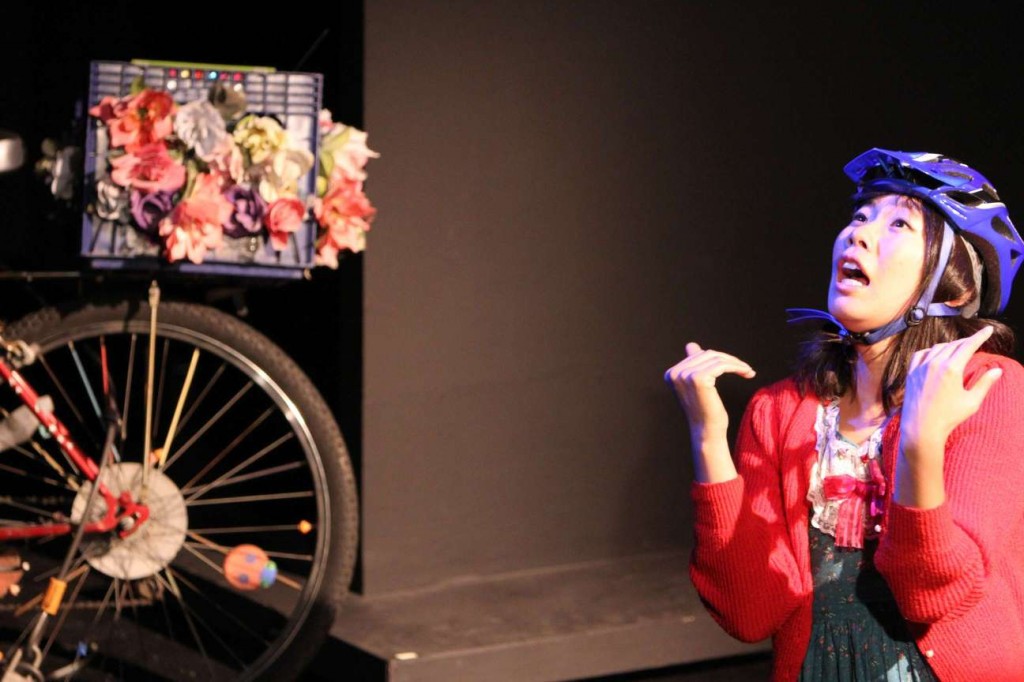 Paul, who is the recipient of six Carbonell Awards for acting, writing and directing is more than just the Artistic Director of a highly successful theater company, he's an actor who has appeared in numerous stages throughout southeast Florida. Besides his performances in Mad Cat productions, he's been seen on stage at Area Stage, GableStage, City Theatre, Mosaic Theatre, Actors Playhouse, New Theatre, Florida Stage and more.  He has also directed Sarah Kane's play 4.48 Psychosis starring Katherine Amadeo at The Naked Stage. He has a B.A. in Theatre from Barry University in Miami and an M.F.A. degree in directing from The Theatre School at DePaul University, founded in 1925 as The Goodman School of Drama. He has also co-scripted three following plays for Mad Cat Theatre with Ivonne Azurdia: Here in My Car, Shepard's Pie and Helluva Halloween. He has received national and international attention portraying the recurring character of money launderer Barry Burkowski on the USA Network action-adventure spy-thriller hit Burn Notice that is shot in Miami. So far he's appeared in fourteen episodes, including the pilot, of this runaway sensation starring Jeffrey Donovan, Sharon Gless, Gabrielle Anwar and Bruce Campbell. The show returns in November on Thursday nights at 9 pm on the USA Network, and for all Burn Notice information go to this website. You can follow Burn Notice on Twitter, and find it on Facebook at: http://facebook.com/burnnotice. Paul has also been cast in the following TV shows and movies CSI: Miami (2010), Marley & Me (2008), Rolling (2008), Boynton Beach Club (2005), Transporter 2 (2005), and CSI: LasVegas (2002). Now that Hollywood has taken notice of this exceptional talent, there's no telling where his career may lead. Most likely, I believe, to many Oscar-nominated performances. The thing about Tei is he's not only one of those rare talents who can do it all, but he's a really down-to-earth gentleman who is a joy to work with in any medium. And after careful consideration he's now a bi-coastal resident, splitting his time between Florida and California. In fact, AroundWellington.com just found out that Tei has recently signed a contract for another recurring role on the popular American sitcom Zeke and Luther that airs on Disney XD, a channel that appeals to teenage boys, owned by The Walt Disney Company. The show is about two best friends who want to become the most ultimate skateboarding champions the world has ever seen.
Paul has been kind enough to take time out of his immensely busy schedule to answer some questions for our AroundWellington.com readers.
AW: First of all, how does one pronounce your last name?
PAUL TEI (PT): My last name Tei is produced like hay, may, way.
AW: Great. Thank you. Now that we've gotten that cleared up can you please discuss your recent experience of working on CSI: Miami?

PT: Sure. It was fine. I had done the pilot for CSI: Miami eight years ago or whenever it was, so I got to work with David Caruso in a scene, but this time I wasn't in a scene with him. It was fun. The directors and the writers on this show are great. Working with actors who are established can sometimes be anti-climactic if you're a day player because they have their own relationships with each other and they've been around and they know everybody so it's really their house. Not that there's an unwelcoming feeling because they definitely welcome you in, but at the same time it's like you're sort of the odd man out because you're not an extra, you're not a regular, you're not even a guest star, you're there for a day and you're not really familiar with the history of the relationships off-camera, sometimes even on-camera so you have to find your way pretty quickly as to how you're going to fit in and hold you're own. It's important not to let those things affect you. But it has been helpful to me as an actor, it's definitely made me sharper and trust my instincts more and have better communication skills with writers and directors. What is this scene about? What do you really want? What do you going for? What are my limitations and how far can I push it? Where can we go or sometimes just going for it and then having them say 'let's bring it back' or whatever it is they want to do. You're kind of doing your own thing. Normally if you're a guest actor on a series, your character doesn't have much of a prior relationship with the others anyway, so it tends to work to that advantage.
AW: Can you tell me about your experience playing the recurring character of Barry Burkowski on Burn Notice?
PT: I have a good working relationship with everyone on the cast of Burn Notice and I get along with all of the main actors, Jeffrey Donovan and Bruce Campbell and Gabrielle Anwar and Sharon Gless. It's not like we have real relationships outside of shooting because I'm not there all the time. They're all a lot more established than I am. I'm friends with Bruce's son Andy and that's fun. He's a visual artist and is still in school and lives very close to where I live in L.A.  Sometimes people recognize me from the show and that's fun. 
In L.A. and it's a good time to be there during casting for pilot season. There's a whole pecking order. You have to get an agent and get that agent to believe in you and then you have to go on castings and then the casting director has to get to know you. The heads of the casting departments of the studios have to get to know you, and then they can root for you and pull for you and it's a ladder. But at this point Burn Notice is something that sort of happened, I've done pilots before that have never become anything, and I got lucky with Burn Notice. When they shot it here, it was a good role and I was able to do something with the role. The studio liked what I did with the role and decided to make it a recurring character. The show then got picked up and that opened an opportunity for me to get an agent in L.A.
My agent down here, Danielle, sent me out on an audition with a series of other things, a film, a commercial, and a television show, whatever … They're very seasoned. Sharon Gless obviously has been around and done a lot of major stuff, Switch, Cagey & Lacey, Queer as Folk, and she's a phenomenal actress and brings a real ease into the scenes in which we're in together. Bruce Campbell is someone who keeps everything really fun and is very smart and he's very knowledgeable and has directed before. So he understands lighting and camera angles and where things are at. Jeffrey has been doing it for over twenty-years, and Gabrielle has also been in the business for a long time and was in the film Scent of a Woman. All of them bring a lot to what they do and I think everybody is happy to be working … they have a good rapport. All that has to do with the production crew as well. 
It's fun. When I'm there I definitely feel very privileged and I also know how long I've been at it and how hard I've worked to get to that point. But at the same time I feel really blessed and fortunate to be able to be doing something like that … all the hard work has paid off now that I'm on a hit TV show and I have more than one line and I have something to do and I have a character that people recognize me on the street.
AW: Tell me about Mad Cat Theater Company.
PT: Mad Cat started in 2000. I'd been part of a lot of wonderful theater companies in South Florida starting with Area Stage Co. that started in 1989. I worked for them for ten-years acting, directing a couple pieces, designing stuff and that sense of familiarity, working with the same designers, actors and directors is a working relationship I really enjoyed because everything started to become second hand. You know each other so well you can draw on those things and bring conversations from the night before into the rehearsals and now all of the sudden you can find new things. You can cut to the chase.
In graduate school I decided that my goal was going to be to create a theater company in Miami much like Steppenwolf Theatre Company, where it's a platform to find the best talent and have that talent move on and do TV and film and bring more popularity and notoriety to the company and they feed each other. I wanted to do this in Miami where I'm from, in order to give back a little bit to the community. When I got back I met this woman Tanya Bravo and we started dating and she had just opened a small theater named the Juggerknot Theater Company so I was a part of that company with her and Ricky J. Martinez (currently the Artistic Director, New Theatre, Coral Gables) for about a year and then she and I parted ways and she stuck with Juggernaut. I thought now was the right time for me to launch my company, having been around a bunch.
I started thinking about what I wanted Mad Cat to be like and I looked at the type of theater that was being produced in South Florida and I didn't want to repeat what other people were doing. I wanted to do mostly original work, really dabbling a lot in comedy and dark comedies, bordering on absurdist and being extremely irreverent and finding that sort of late night comedy that you see a lot in Chicago. The Neo-futurists (a company in Chicago that is comprised of an ensemble of artists who write, direct, and perform their own work dedicated to social, political, and personal enlightenment), for instance, having been doing this play forever called, Too Much Light Makes the Baby Go Blind. And The Annoyance Theater Company, with its production of Cannibal Cheerleaders on Crack, comes out of an improv base, a sort of long-form improv. Not that I have any improv desires whatsoever but I like the idea of where that comes from. You have an idea, the idea gets spread around through the company members and then things start to fester. Taking into consideration all of the concepts along with the things I'd grown up with, comic books and horror films and rock & roll and having been in bands most of my youth and sort of creating a theater company that was like the band and looking at each play as a new song or a new album that's being recorded. And not do a full season but just do a couple throughout the year so that the company members can go off and do other projects and learn from those and bring back and share those experiences. That was my vision for Mad Cat.
I played the bass guitar and wrote a lot of lyrics and tunes and stuff. But my skills were limited.  I wanted to have a name for a company that sounded like Cheap Trick or ACDC or Bad Company, you know all those bands from the '70s, the Sex Pistols, The Circle Jerks, something that was like a name that when you heard it you'd say, 'what is that' and you wouldn't necessarily associate it with being theater. I love animals and I've always loved cats and I had a cat at the time, and the people I started the company with had cats, so the image of a cat came up. And then I wanted a playful name in front of it and I was thinking about Funky, then it got to the term of mad because I thought well mad could be mad as in crazy, mad as in upset, mad as in angry – it could mean many, many different things so mad cat sounded like it really went well together, so that's how that came about. 
AW: Tell me about your experience of taking your production of BroadSword and transferring it to The Adrienne Arsht Center for the Performing Arts.
PT: Marco Ramirez who now has a great job as a staff writer on Sons of Anarchy in L.A. wrote BroadSword and he has a very unique voice as a playwright. This was our fifth time working together. We've done BroadSword before it was re-written for the most recent production and there was a lot more money thrown into the production from the Arsht Center, which is great. They were awesome with us and very nurturing and not really wanting for us to change who we are but just take what we're doing and put it on a larger scale. Scott Shiller (Executive Vice-President) who runs things over there is a big fan and supporter of Mad Cat and he's from Chicago. So we have that same idea of the late night Chicago theater scene … it's going to be a nice marriage and hopefully a shade of things to come where we produce more stuff at the Arsht Center. We don't have to worry about ticket sales anymore because all ticket sales now go through the Arsht Center's box office.
AW: Can you talk a little bit about your experience with working for Joe Adler at GableStage?
PT: The first show I did for Joe Adler at GableStage was in 1999 when I did Closer by Patrick Marber. I've done twelve plays for him since then and directed for the school tour. For four years I was doing the Shakespeare school tour and it was great. Joe allowed me to basically do forty-seven versions of Shakespeare plays. Instead of doing scenes or sonnets he said to me, 'what do you want to do' and I said 'I want to take these plays and chop them down to be really reduced to like three or four actors playing a bunch of different parts, very minimal, no sets whatsoever, just a hat or a cane and introducing the kids to the heart of the play and then they can go back and read it from there and hopefully this'll turn them onto Shakespeare'. I took Hamlet and doing it in forty-seven minutes and making a tragic lovely story about a boy and a girl, about a boy who lost his dad and pushes everybody away. And making Timmons of Athens about a man who helped out a bunch of people and then when the sh$# hit the fan and no one was helping him he turned his back on society because society turned its back on him. I adapted the plays and made the cuts and changes. And Joe has been a big supporter of Mad Cat. He's one of our donors as well and he has always championed our work and has been very supportive as well as constructively critical of things that we'd done and it's a good relationship that we have with Joe. We rehearsed Shepherd's Pie mainly at this theater for free of charge. He's been like a second dad to me personally.
AW: Do you have any ideas on what type of play you'd like to put together next for Mad Cat?
PT: I'm actually thinking about doing a piece on the Presidents. It would obviously be a comedy with something along the lines of like the history of the Presidents of the United States as told by George W. Bush for children. It was if he was punished for being the worst President in the history of the country and now he has to do on oral report on the Presidents of the United States. I hired my troupe of actors to get together and to tell you the story about the Presidents of the U.S. in an hour, with musical reviews highlighting really obscure Presidents like Taft or Warren G. Harding; doing a little musical melody about all of the Presidents that were assassinated with the help of George W. Bush. For being such a screw-up, he's an entertaining character. He's so arrogant and that's what makes him funny. If he were apologetic or even humble it wouldn't work. But the fact that he's just so in your face and brash and fails wonderfully sort of makes him likeable in a weird sort of way. He's got this somewhat loser, endearing kind of, not as a President, but just as a figure, type of personality.
AW: What makes Mad Cat work?
PT: It's all about finding chemistry among people who work well together. 
Thank you very much, Paul Tei. For more information on his theater company go to this website:  http://madcattheatre.org/ where you can find a complete list of all the numerous awards that have been bestowed upon this company by the theater community, and more.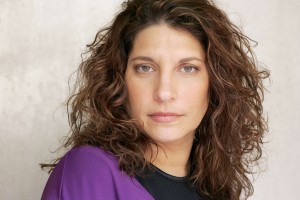 A native of Toledo, OH and a graduate of Kent State University, Marla E. Schwartz is a Senior Writer for Miami Living Magazine and is currently a freelance writer for AroundWellington.com and Lighthouse Point Magazine. Her photographs have appeared in numerous Ohio publications, as well as in Miami Living, The Miami Herald, The Ft. Lauderdale Sun-Sentinel and The Palm Beach Post. She has had numerous plays published and produced around the country. Her short play, America's Working? was produced in Los Angeles at both the First Stage and the Lone Star Ensemble theater companies, in Florida at Lynn University and then at an off-Broadway playhouse in NYC. Her piece, The Lunch Time Café, was a finalist for the Heideman Award, Actors Theatre of Louisville. Please check out the re-prints of her interviews with authors Dave Barry & Ridley Pearson and Dexter novelist Jeff Lindsay in the upcoming October 2010 issue of Duff Brenna's ServingHouse: A Journal of Literary Arts at www.servinghousejournal.com. Please feel free to contact her at marlaschwartz@att.net.