An Interview with Thomas & Pearl, P.A.
Founded in 1973, Thomas & Pearl, P.A. knows injury law – inside and out. Their attorneys, paralegals, support staff, and investigators are trained accident and injury law experts. "If you are a client with us, we are by your side every step of the way protecting your rights and fighting to get our clients every dollar they deserve. Because we have been around for so long, we know how to fight to get you every dollar you are entitled to," says Elissa Pearl of Thomas & Pearl. They have over 100 years of collective experience representing injured victims and their loved ones. They never charge a fee unless they win your case.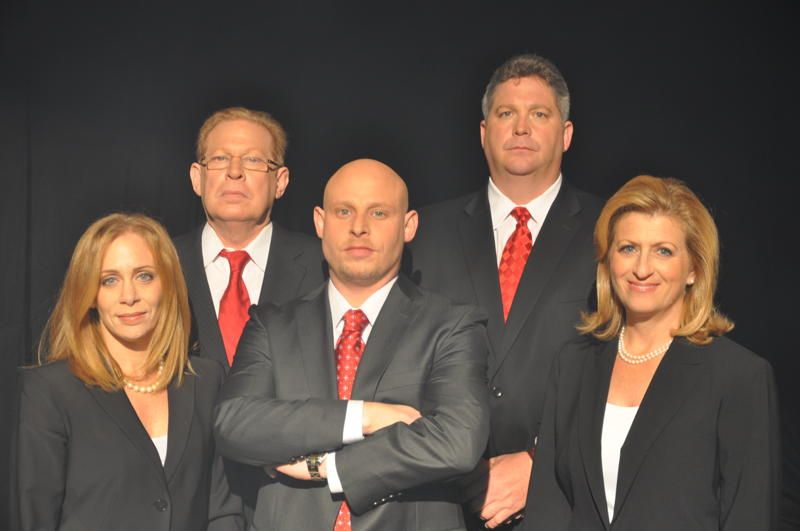 Client Andrew Jimes says, "I have been a client of Thomas & Pearl for several years. They have been great help in dealing with my car accident and injury case disputes over commissions with my broker, and several personal matters where in every case I found them top notch and honest in their dealings. I received settlements in time and they have dealt with very difficult people and difficult cases, but they came through with great results. I have recommended Thomas & Pearl to many of my clients."
Elissa Pearl, who has been with Thomas & Pearl as a lawyer for ten years, answered a few of our questions.
AW: What is unique about what you do? What makes you stand apart from others with the same type of law firm?
      We stand out from other injury law firms because at Thomas & Pearl you are treated like a person, never like a number.  We are with you every step of the way.  Also, we have been around for 38 years helping the injured and their loved ones get the money they deserve. Most of the injury lawyers now have cropped up overnight, and because of that – they may not know the full value of your case.
AW: Describe the scope of services that you provide.
     We handle all personal injuries, accidents, slip and fall, product liability, workers' compensation (work-related injury), truck accidents, motorcycle accidents, elevator/escalator injuries, burns, catastrophic accidents, death, dismemberment, negligent security, medical malpractice, and all other types of accidents and injuries.
     Further, Thomas & Pearl has a separate department that handles wage and overtime claims, such as not being paid overtime for all hours worked over 40 hours in a week, or not being paid minimum wage. Our website gives more information. www.HelpWhenInjured.com
AW: How long have you been doing this?
     Founded in 1973, the injury lawyers at Thomas & Pearl have over 100 years of collective experience in successfully representing accident victims. We know your rights, and we fight for you. Knowledge of applicable Florida law and experience in dealing with insurance companies for 38 years allows us to recover all the damages which you are entitled to for your injuries.  Insurance companies have their lawyers – accident victims need theirs. We have offices in Fort Lauderdale and West Palm Beach, and we represent clients throughout Florida and the United        States.
AW: What is the most challenging thing about this practice?
     Getting the insurance companies to do what is right to compensate our injured clients in a timely manner. We accomplish our goal, but often with a huge battle to get what our clients deserve.  When you are hurt and in pain, or can't pay your bills because you are injured and can't work, it is up to us to fight for every dollar you are entitled to. We never stop fighting for our clients. No battle is too small or too big when it comes to getting an injured victim compensation.  Our number one mission is to get accident victims the compensation and justice they deserve.
AW: What do you think your clients appreciate the most?
     At Thomas & Pearl, we know that our clients appreciate our absolute devotion and commitment to their needs and, of course, a successful outcome. We know how to get an injured victim         every dollar they deserve.
AW: What's something the average person doesn't know about personal injury (and workers' comp) that you wish they knew?
     The average person does not know that for both personal injury and workers' compensation (work-related injuries), at Thomas & Pearl you pay us nothing unless we win.
     Also, the insurance companies have lawyers on their side, it is important that an injured victim has someone fighting for their rights.  In fact, Thomas & Pearl is known as the injury law team that "Fights For You."
When someone is injured in a car accident, for example, they may sustain injuries that seem minor but that can actually affect them in later years.
When someone slips or falls in a supermarket, street, mall or anywhere else, call a lawyer immediately so your rights can be protected.
When an employee is injured on the job, few employees know their rights. They do not know that they have a right to see a doctor or that they get compensation for time missed from work. 
AW: Tell us about your attorneys and their areas of expertise.
Our attorneys are experts in injury and accident law. That's what they do- everyday- 24 hours a day/ 7 days a week.  They know the law and they know how to fight hard to get someone injured all the compensation they deserve.
AW: How does Thomas & Pearl get involved in the local community?
     The attorneys and staff at Thomas & Pearl take great pride in the work they do within the local community. We support our local public schools, raise money for charitable organizations, donate to our local hospitals, work hard to improve local and state laws, and we give our time and resources to a variety of charities, including but not limited to various animal rescue groups, Cystic Fibrosis, Special Olympics, cancer research and various children's organizations.
AW: Anything else you would like to mention?
     Visit our website at www.HelpWhenInjured.com for more information. Our toll free number is   1-877-FLA-INJURED (1-877-352-4658). If you are unable to come to us, we will come to you.    There is always a FREE consultation, and there is never a fee unless we win your case.
            DO's AND DON'Ts OF CAR ACCIDENTS:
DO's
1.       STAY AT LOCATION OF THE ACCIDENT AND NOTIFY THE POLICE.
You may think that you have not sustained any injuries, however many of our clients find that sometimes symptoms do not appear until days after the accident. You must notify the police while you are at the scene of the accident so that a report of the incident is completed. If, for whatever reason, you have left the scene of the accident and did not make an accident report, it is in your best interest to call the police promptly and request to make a delayed report.
2.       GATHER INFORMATION AT THE SCENE FROM ALL PARTIES AND ANY WITNESSES.
It can be several days before the accident report is filed by the police and available for you or your attorney. Having contact information from the other parties and any witnesses, as well as insurance information from the other parties will assist you in filing a claim with the other parties' insurance company.
3.       CONTACT AN EXPERIENCED AUTO ACCIDENT LAWYER.
It is crucial that car accident victims hire an aggressive attorney who is experienced in Florida injury law.
4.       GO TO A DOCTOR IMMEDIATELY.
The injury attorneys at Thomas & Pearl will help you arrange appropriate medical care, and to manage your care while your claim is pending. It is important that your physical complaints are documented as soon as possible after the accident.
5.       KEEP DETAILED INFORMATION ABOUT YOUR MEDICAL CARE.
Throughout the medical care you receive for your injuries, keep records of dates, the name of the doctor, what was done, what medications were prescribed, and what was discussed. If you do not feel well enough to maintain this information, ask a friend or family member to do it for you.
6.       TAKE PHOTOGRAPHS.
It is always a good idea to document the accident with photographs. Take photographs of the damage to your motor vehicle (or to the vehicle that you were a passenger in) BEFORE it is repaired or totaled, the circumstances at the scene of the accident, and any noticeable injuries that you have suffered. It is a good idea to take photographs of any skid marks on the road, damage to property, or other evidence of the collision at the scene of the accident. Also, most cuts and bruises will begin to heal immediately, so try to take pictures of these visible injuries immediately.
7.       KEEP YOUR ATTORNEY INFORMED OF DOCTOR VISITS.
Remember to call your lawyer after every medical appointment and inform them what happened at your doctor visit.
DON'Ts
1.       DO NOT TALK TO ANYONE AT THE SCENE.
Basically, anything that you say can and probably will be used against you. So, other than to call the police, provide the police with your identifying information, as requested, obtain contact and insurance information from the other party or parties, and obtain the names and addresses of any witnesses, you should avoid speaking to anyone at the scene of the accident.
2.       DO NOT SPEAK TO ANY INSURANCE COMPANIES, INCLUDING YOUR OWN.
An insurance adjustor may try to contact you before you hire an attorney to represent you. They may attempt to get a recorded statement from you, or your statement under oath, to use against you at a later time. They may also attempt to get you to enter into a settlement agreement before you recognize how seriously you have been injured. It is important to note that you are required to contact your insurance company as soon as possible after an accident has occurred, and it is in your best interest to hire an experienced Florida automobile accident lawyer who will do that on your behalf. It is best that you limit your direct contact with the insurance company. In the event you personally notify your insurance company about the accident, you should inform them that you have retained legal counsel and refer them to your car accident lawyer.
3.       DO NOT ADMIT ANY FAULT IN THE ACCIDENT TO ANYONE.
4.       DO NOT COMPLETE ANY FORMS OR DOCUMENTS REQUESTED BY ANY INSURANCE COMPANY WITHOUT FIRST OBTAINING LEGAL ADVICE.
Remember, after you file a claim your insurance company is not your friend- they are on the opposing side. Do not give them any forms or documents without first seeking the advice from your injury lawyer.
5.       DO NOT SIGN ANYTHING SENT TO YOU BY ANY INSURANCE COMPANY WITHOUT FIRST    SEEKING LEGAL ASSISTANCE.
An insurance company may request that you sign a release. In essence, if you sign such a form you may be barred from bringing any additional claim arising from the accident, even if it is later determined that you have sustained a serious injury. Also, an insurance company may request that you endorse a check, which can also prevent you from bringing any further claim arising from the accident. It is important that you seek the advice from an experienced injury lawyer before signing anything from an insurance company, including but not limited to forms, checks or documents. 
Thomas & Pearl, P.A.
Helping Clients Since 1973
1-877-352-4658
1-877-FLA-INJURED