Gown Shopping – Wedding Planning – Effects of Stress
Could Putting the Pieces Together Be Killing You?
According to the American Institute of Stress, stress in daily life: puts Marriage at the top of the list.  Although marriage is considered a positive connotation of stress, nonetheless, it is stress!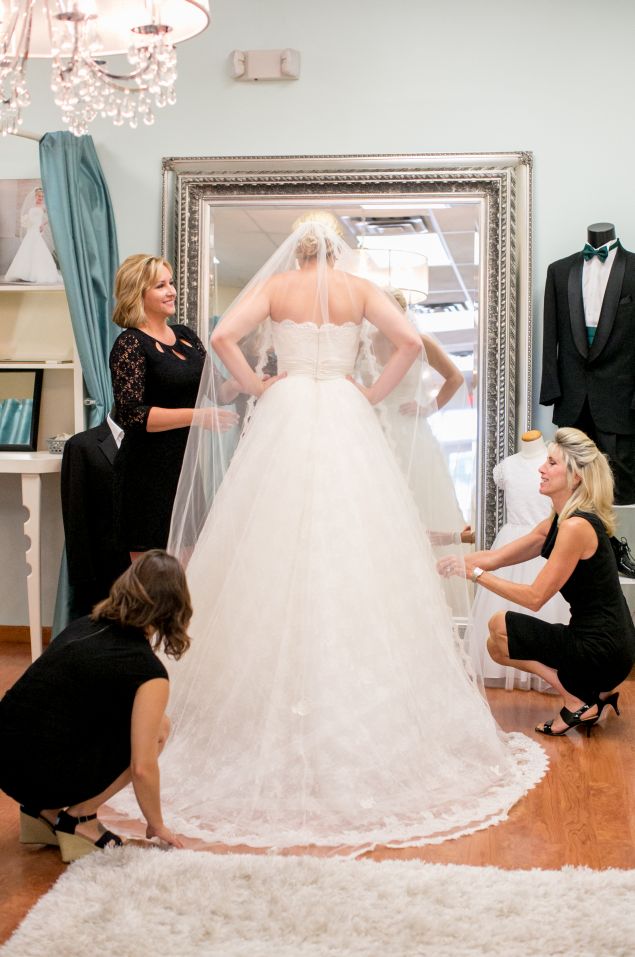 Bacio Bacio Bridal & Formal Wear Boutique, not only will we take stress out of the bridal gown shopping experience but we have a team of trusted professionals who will make your wedding day stress free!
Remember, when you look beautiful – you feel better. When you are healthy and happy, you are even more beautiful…a beautiful cycle, a beautiful bride you shall be!
From your first experience, whether by phone or email, we strive to gather as much information to help move the process in a positive and helpful direction.
When you make your appointment, don't be shy to share your concerns or fears.  We have a team of caring women who provide strong emotional and professional support – a powerful stress buster from the start!  For instance, we hear "I want to hide my arms," or "I hate my hips."  We will work together to get to the root of those feelings and find solutions.  Once you identify the sources of stress, we try our best to reduce their impact. There is a procedure we like to follow.  As you know, when we have a plan of attack and trust our assistants, they reduce feelings of helplessness and provide a sense of control over the problem.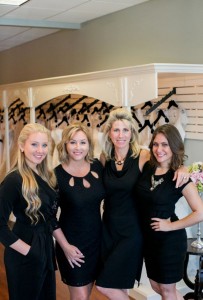 Before you begin shopping for a gown, try to decide on a "feel" or style for your wedding.  When the Bacio Bacio Bridal team is planning a styled photo shoot for a magazine or editorial purposes, we look for inspiration. We seek out new unique ideas, classic traditions, trend setters' suggestions and mix those with our own vision.  From there we develop an "inspiration board."  If you have never created one, it's simply a cut & paste of photos of things you love – flowers, dresses or the dream setting.  Sometimes, seeing the smallest details, we can help you figure out your own style.  Also try to incorporate things that reflect you and your future husbands own personality and passions. After all your wedding is a celebration of your love to each other and show casing what makes your relationship unique is not only a sentimental gesture to each other but really allows family and guests to enjoy a more involved personal experience.
When you are ready to begin shopping for your dream gown it is helpful to bring photos or maybe your inspirational ideas to the appointment. That is where our consultants develop an insight of your style and personality. Please remember to keep an open mind. Sometimes what appeals to us happens to be very different than our own body types. Each person has a unique physique where a certain silhouette will complement and enhance. Our job is to find that gown and match it to the vision of your wedding day.
When involving friends and family in on your dress shopping experience, it is beneficial to aim to keep your group towards the smaller side. Include only those whose thoughts and opinions you truly value. Large parties can be fun, but at the same time the feedback from many different viewpoints and personalities can clash, adding stress to the experience.
Remember that this is YOUR special time and it is only important that YOU feel like a bride without having to worry about people pleasing or anyone else's vision for your day.
Armed with the right attitude, an open mind and a little additional insight (perhaps from this article), we are certain you can fulfill your dream wedding involving as minimal stress as possible.