Living Green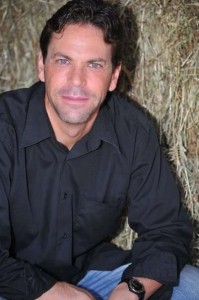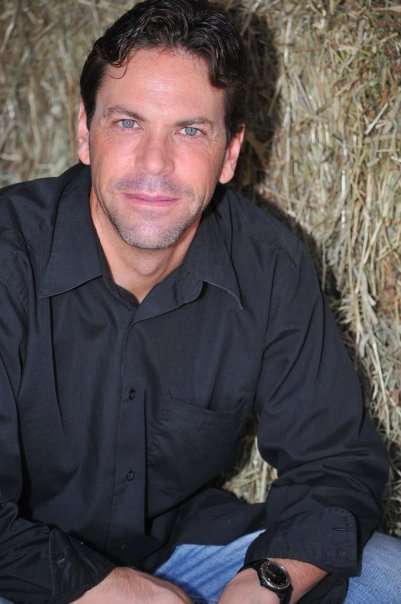 Beauty in Wellington
Story and Photos by Bryan Hayes
Wellington offers so much majestic beauty.  There is so much to behold, and it was my goal to get out and see some of its natural wonders.   I had never been to The Wellington Environmental Preserve at the Marjory Stoneman Douglas Everglades Habitat, so I looked at it as a great opportunity to see it for myself.
I knew it was going to be an adventure when my GPS told me to turn right on "Flying Cow Road" on the way.   Immediately after, I lost cell signal on the dirt road that was leading me to the preserve (I took the scenic route).  Once back on pavement, the entrance came up quickly.  With no cars, it looked like I was going to have the entire place to myself, which I did.
Getting out of the car, it was noticeably quiet.  The only sounds were of birds off in the distance.   While I knew of the preserve, I did not prepare with any background research prior to leaving.  Instead, I wanted to explore it with a fresh perspective.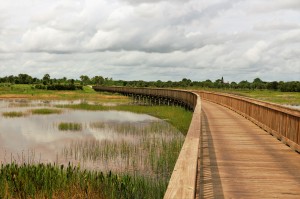 The walking trail has a map at the beginning and others throughout.  What I realized not only from the map, but from the overall landscape, is how large it is.  The observation tower, often in the distance, is under construction and will be available again to the public in October.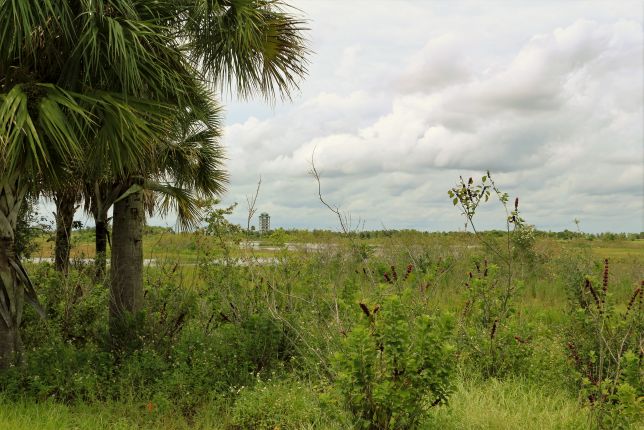 Even if it was open, I would not have made it that far.  While listening to the birds chirping, I also started hearing thunder off in the distance and knew that rain and my camera do not mix.  So if you go, check the weather forecast beforehand.
Other points to consider are that there are restrooms throughout the walking trail.   Also, bring water with you.   If you have young children, know that they are in for a good walk.  If you have a horse, you can also ride.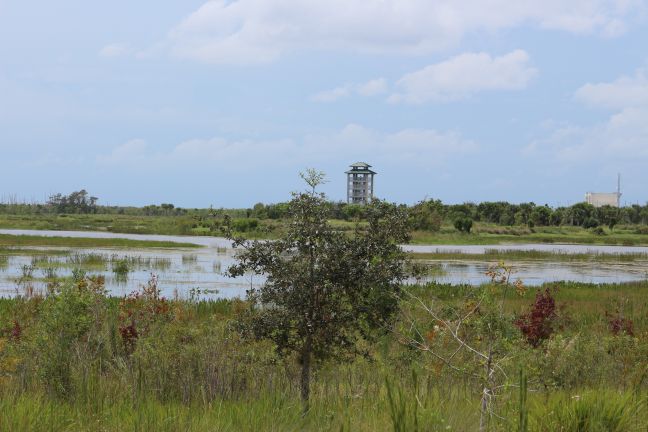 There are also two parking areas.  One north, and one south.  On the walking trail it is marked, so you know if you are heading towards parking 1, or parking 2.
In the end, it was more than I had expected, but it was not until I got back home that I was able to truly appreciate how massive it really is and what I was seeing.  The equestrian trail is 3.6 miles.  Included on the walking trail are seven learning areas. The observation tower is six stories high. The area itself is 365 acres and is a rainwater storage area. In 2010, the Palm Beach County Chapter of the American Society of Civil Society of Civil Engineers named it the "Project of the Year."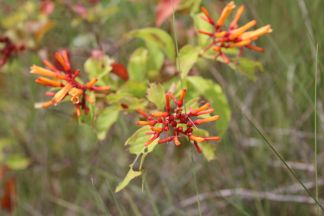 "In compliance with the 1994 Everglades Forever Act, rainwater from Wellington must be cleansed of phosphorus before it enters the Florida Everglades. The southern half of Wellington (Basin B) has 9,230 acres of storm water runoff (rainwater) that is now routed west to Section 24. It leaves Section 24 via the C-1 canal heading north to the C-51 canal that runs along SR80 before finally entering the Everglades.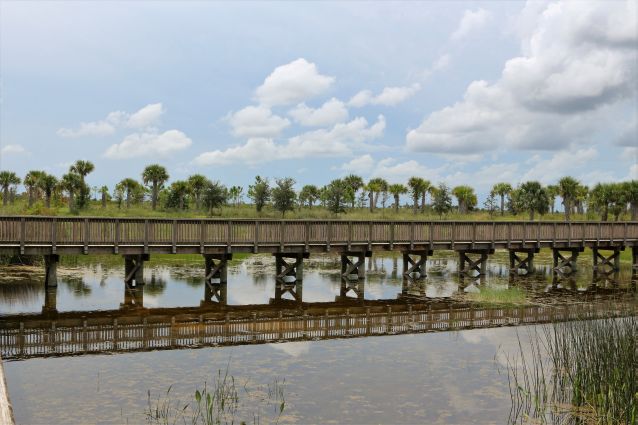 In order to accomplish this, seven storm water Pump Stations were built or renovated along with the widening of nearby canals. Approximately one inch of rainwater from Basin B was also re-routed to reach Section 24. It is then naturally cleansed as it flows through over two miles of combined wetland/marsh area, littoral shelves and deep water sediment traps."
If you haven't been there, it's a beautiful spot to visit.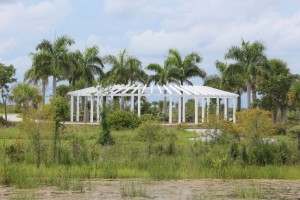 "There are no other Everglades in the world. They are, they have always been, one of the unique regions of the earth; remote, never wholly known. Nothing anywhere else is like them." – Marjory Stoneman Douglas
***
Bryan Hayes is an actor, amateur photographer, business consultant, inspirational speaker and full-time lover of all things living.  To check out more from Bryan Hayes, please visit his blog at:http://outofthehaze.wordpress.com/