Cultural Corner
Palm Beach Dramaworks:
Why We All Need More Drama in Our Lives
By Angela Shaw
I knew that Palm Beach Dramaworks was no ordinary theatre house as soon as I walked in the door of their iconic building (formerly known as The Cuillo Theater) located at the base of Clematis Street. Geoff cheerfully greeted me from behind the thick box office window, came out, and offered me a Pellegrino. I like this place already, I thought.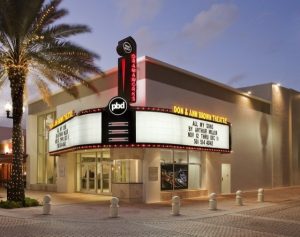 The purpose of my visit was to interview Gary Cadwallader. Samantha Mighdoll, the Marketing Manager, introduced me to Gary as we walked to the conference room. I admired the building's vintage-modern décor with its trendy playbill posters and glinting grand piano under the stairs—displaying that this place is a purveyor of inspiration.
As Director of Education and Community Engagement, I learned that Gary oversees several stimulating programs that enlighten both youth and adults in the world of drama. From what I can see, he's perfect for the job.
Gary has been with PBD for about eight months. He was in Orlando for several years and, before that, in Daytona Beach—a total of 20 years in the industry. PBD is fortunate to have such a wealth of experience in Gary.

One of his favorite programs for adults is called Dramawise. This day-long activity (including lunch at a downtown restaurant) starts with an in-depth discussion about an upcoming play. A study guide is provided to help the class delve into the script's major themes, characters and social implications. The playwright's perspectives and background are also explored, and attendees get to meet sound, lighting and costume design teams to talk about production details. When participants see the play they previewed in Dramawise, their enjoyment is multiplied exponentially!

Gary was busy last season writing grants for several youth programs. He won $100,000 for what is called the One Humanity Tour. The program is PBD's response to recent conflicts between law enforcement and the community. The One Humanity Tour innovatively presents an age-appropriate play that tackles issues of character, responsibility, and respect with the intent to help middle school students positively deal with adults and peers.
Another award Gary received was for his effective PNC Arts Alive program. This school-based ethics project focuses on the protection of intellectual property, and is designed to build respect for copywrited material. Teachers daily confront classroom plagiarism. With easy access to internet content, it takes little effort to "borrow" a song or a story without compensating or crediting its originator.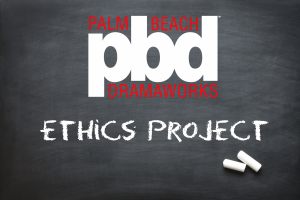 Palm Beach Dramaworks conducted high school field trips in February for their current play, "Collected Stories" (showing Feb 3 through Mar 5th). Ethics expert, Dr. Christopher Rice, led post-production talks on honesty in schoolwork and in everyday life.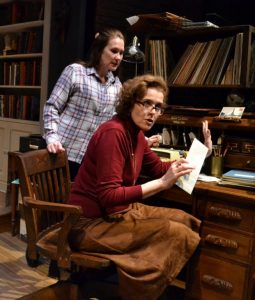 Mr. Cadwallader is an actor and director himself, so he is especially excited about Dramaworkshop—PBD's talent resource program. Playwrights are encouraged to submit new plays for critique and development. The organization finds real gems through this process, and the winning script is often included in a subsequent season.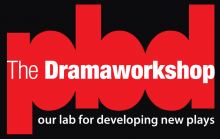 In addition to these wonderful community courses—plus their regular shows—PBD offers Dramalogue, a lecture series hosted by theater professionals that promises lively discussion and interaction.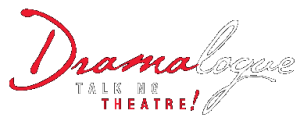 When asked about the personal benefits of the stage experience, here's what Gary said:
Since the time of ancient Greece, authors and philosophers have seen drama as a catharsis for "renewal and restoration." While watching a comedy, laughter and joy are great stress relievers. A good drama boosts endorphins. When conflict and a happy resolution are experienced (a well-written comedy also includes deep conflict), the viewer receives a sense of relief. Therefore, good theatre is not only good for the mind, but also essential to emotional well-being!
PBD features the best actors in South Florida such as Elisabeth Dimon, Cliff Burgess, Dennis Creaghan, and Margery Lowe in their full season of engaging productions.
Don't miss Collected Stories currently showing through March 3rd and Arcadia (an intriguing play set in two centuries that searches out the complexities of art, science and our innate need for community) coming March 31- April 30th.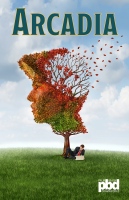 Palm Beach-ers don't have to hop a plane to NYC to get their thespian fix. They have all the plays they could want right here in Palm Beach at the Palm Beach Dramaworks–the kind of drama we all need more of in our lives!
For more information about these and other presentations visit http://www.palmbeachdramaworks.org/.