Cultural Corner
Radio Loves Chopin
By Lori Hope Baumel

Frédéric François Chopin and I go way back.
Mr. Chopin was born in Poland as Fryderyk Franciszek Chopin on March 1, 1810, and died at the young age of 39 on October 17, 1849. He was a composer and extraordinary pianist during what is known as the Romantic era. Chopin wrote primarily for solo piano. His writing style for the keyboard is unique and often technically demanding. Reviews of his own performances noted his keen sensitivity and attention to nuance.
Most of the general public does not realize how often they are listening to Chopin. As a matter of fact, this week alone, I recognized his work as soundtracks for radio podcasts, TV shows and films. To this day, his music remains a phenomenon because his often haunting melodies and lush harmonies evoke a great deal of emotion. His genius has the ability to pivot from one key change to another, and his style is highly recognizable to those in the classical music world.
How do I recognize his work? For many years, Chopin's preludes, nocturnes, and waltzes were a daily part of my piano practice. When performing in competitions or recitals, several of the pieces I tackled were by Chopin. In music composition class at the University of Miami, we had to extensively analyze his works. I, literally, examined the way he constructed his pieces both backward and forwards. My favorite piano solo is his Etude in E Major (Op. 10, No. 3) which I practiced for nearly a year and continue to perform to this day. Commercially, in my opinion, his most well-known piece is the Valse in Db (Op. 64, No. 1) a.k.a. The Minute Waltz.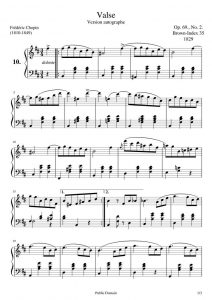 At one of my earliest recitals, I enjoyed playing the Valse in C# Minor (Op. 69, No. 2) quite a bit – so much so that I accidentally took the "repeats" a few extra times. Was it nerves or did I want to play the piece longer? I am not sure. Either way, the audience heard at least an extra two minutes of the waltz.
Our friend, Fred, whom I feel rather close to at this point, even has his own IMDB profile listing the soundtracks that his music has enhanced. The entry includes silent films released in 1928 to those yet to be released in 2017- 2018. The IMDB listing is mind-blowing. You must see it! Go to: http://www.imdb.com/name/nm0006004/.
Television makes great use of Chopin's music; most recently on Westworld, Halt and Catch Fire, Smallville, The Simpsons, Hannibal, Mad Men, Bones, The Office, American Horror Story, Orphan Black and even Nip/Tuck (Although, I don't think he would have appreciated that last one).
Chopin's personal life was rather intriguing. He traveled the world and was romantically involved with the French novelist Amantine Lucile Aurore Dupin. Dupin was a notable woman who chose the male pen name, George Sand. Their romance was portrayed in the films Impromptu, 1991 and Desire for Love, 2002. Perhaps his respect for a woman's right to have a writing career is another reason I am fond of his legacy. I have no doubt that the music of Frédéric Chopin will live on for many generations to come.
Live… Go… Do!
Top 5 for September 2017
1) Listen to the music of Frédéric François Chopin.
You can click on the links below or (if you have the Amazon Echo or Apple Music) ask Alexa or Siri, "Play the music of Frederick Chopin" (pronounced show'- pan). For a quick tutorial on the pronunciation of the composer's name go to: https://www.youtube.com/watch?v=vt2BfAqaOTQ
Popular pieces… Etude in E Major (Op. 10 No. 3) https://www.youtube.com/watch?v=EmQBFLJAIcY
Valse in C# Minor (Op. 64, No.2) (This the 3-minute piece that ran about 5 minutes at one of my first recitals) https://www.youtube.com/watch?v=QJD1spS-uEs
Prelude No. 20 in C minor This prelude, modified slightly, is also heard in Sergei Rachmaninoff's Variations on a Theme of Chopin, Ferruccio Busoni's Variations on a Theme of Chopin and Barry Manilow's introduction to Could it be Magic. https://www.youtube.com/watch?v=7zQYuhR-TUQ
Another version of Prelude No. 20 in C minor: Could it be Magic by Barry Manilow (Introduction) https://www.youtube.com/watch?v=52-EkZRnG2E
Valse in Db (Op. 64, No 1) a.k.a. The Minute Waltz This piece actually takes close to two minutes, but who's counting… https://www.youtube.com/watch?v=4TQSbXCaRG4
The Minute Waltz Here's a lyrical version of the same piece sung by Barbra Streisand. For those of you familiar with Streisand's music, you might recognize the album cover. https://youtu.be/d0FQRq9qef8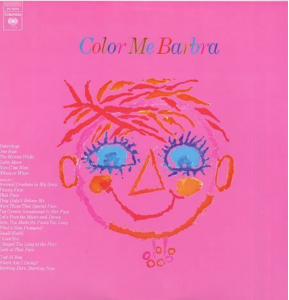 Nocturne (Op.9 No.2)
This piece is widely used in many TV shows and films. Examples: Bad Santa (2003), Saturday Night Fever (1977) and Waking Life (2001) https://www.youtube.com/watch?v=9E6b3swbnWg
For a more complete list of the use of Chopin's music in films see: https://www.naxos.com/musicinmoviescomplist.asp?letter=C
2) Watch:
Minimalism: A Documentary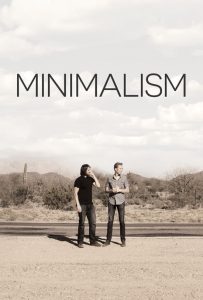 How might your life be better with less? This film examines the many flavors of minimalism by taking the audience inside the lives of minimalists from all walks of life. – minimalist.com
I absolutely LOVED this film. After viewing it on Netflix, I cleaned out a few closets and gave a great deal of reusable items to charitable organizations. Most importantly, I learned about how different people approach a minimalistic lifestyle… from living in tiny houses to minimizing their worries mindfully.
The film is also available on Amazon Prime and other streaming formats. To see the trailer, go to: https://vimeo.com/153518223
Joshua Fields Millburn & Ryan Nicodemus help over 20 million people live meaningful lives with less through their website, books, podcast, and documentary. The Minimalists have been featured in the New York Times, Wall Street Journal, Boston Globe, Forbes, TIME, ABC, CBS, NBC, BBC, CBC, and NPR.
For much more information go to: http://www.theminimalists.comhttp://www.theminimalists.com
3) September and October 2017 – Happenings at The Norton Museum:
Summer is over and the new exhibits begin. The Norton Museum of Art's 2017-2018 exhibition season opens on Sept. 5, 2017 with the world premiere of a timely exhibition that depicts how humans are directly and indirectly impacting the planet.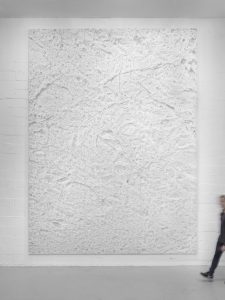 Earth Works: Mapping the Anthropocene*
Premiering Sept. 5, 2017 – Jan. 14, 2018
Organized by Tim B. Wride, William and Sarah Ross Soter, Curator of Photography in 2015 and 2016, the "trans-disciplinary" artist and photographer Justin Brice Guariglia flew with NASA scientists over Greenland to study how melting glaciers affect sea level rise. Guariglia's photographs from this experience have been used to create works of art that spark an emotional connection to the science and inspire curiosity in the public. The images he took during these flights, paired with the creative and ground-breaking manner in which he presents them, serve to map with visual evidence, and through metaphor, the complexity of human impact on the planet. Ranging in scale to as large as 12 x 16 feet, these images illustrate Greenland's melting and deteriorating glacial ice sheets and sea ice in stunning detail and on a monumental scale. Other images reflect the impact of agriculture and mining on the Earth's surface. Guariglia will discuss his work at 6:30 p.m. on Sept. 7, 2017 at the Museum during Art After Dark.
*The Anthropocene defines Earth's most recent geologic time period as being human-influenced, or anthropogenic, based on overwhelming global evidence that atmospheric, geologic, hydrologic, biospheric, and other earth system processes are now altered by humans.
Julie Mehretu: Epigraph, Damascus
Sept. 5 – Oct. 22, 2017
Organized by the Norton Museum of Art
Julie Mehretu (born 1970, Addis Ababa, Ethiopia), incorporated a series of deconstructed architectural renderings of Damascus, Syria, as the basis for this remarkable, six-panel print. This Spotlight exhibition features this newly acquired 2016 work by an artist known for gestural abstract compositions that can be interpreted as a poignant and a deeply expressive commentary on current events.
BRILLIANT: Recent Acquisitions
Oct. 26 – Dec. 10, 2017
Organized by the Norton Museum of Art
BRILLIANT highlights new acquisitions that emphasize a bold and dramatic use of color. Vivid and intense colors saturate the compositions of the works on paper, glass and photography featured in this exhibition. BRILLIANT includes artworks by Dale Chihuly (American, born 1941) and Michael Craig-Martin (Irish, born 1941), among other contemporary artists.
Currently under renovation, The Norton Museum is located at
1451 S. Olive Ave. in West Palm Beach
During construction through December 2018:
Hours are Tuesday, Wednesday, Friday, Saturday, and Sunday
Noon to 5 p.m.
Thursday, Noon to 9 p.m.
Admission is currently free to the public.
Free parking and shuttle service is available at 1501 S. Dixie Highway. The Museum is closed on Mondays and major holidays. For additional information, please call (561) 832-5196, or visit www.norton.org.
4) You MUST See:
DUNKIRK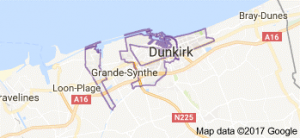 I highly recommend the film Dunkirk. It is not gory, it is suspenseful. The cinematography, editing, acting and musical score combined is unlike anything I have ever witnessed on screen. Yet, Dunkirk is not for the meek. Based on a true story, it is a portrait of war over a week, a day, and an hour. It weaves and reveals the plight of a country fallen to the enemy, 400,000 soldiers, and one man's struggle to survive.
The film's editing, music and cinematography collectively demonstrate the term "War is Hell." The narrative depicts the opposite of the D-Day scenario. Instead of storming the beach, as they did in Normandy, British soldiers are shown at the beginning of the war, trying to withdraw from the beach in Dunkirk, France. The enemy has them cornered between bullets and the sea. The marvelous story includes the manner in which the brave captains of the local trolling boats managed to cross the English Channel and save a majority of the stranded soldiers. This story is also lightly touched upon in the film Mrs. Miniver, 1942.
Cinematically, Dunkirk was shot on large format 70-millimeter film. One of the last of its kind. Nowadays, the movie industry rarely uses film as it is extremely expensive. Most cinematographers use digital cameras and thereafter make their movies look "cinematic" in post-production. Director Christopher Nolan chose to shoot with film in order to take footage from high in the sky. As a result, those high wide shots do not look pixelated. Large format film produces a large negative, thereby creating extraordinarily clear visuals. Ultimately, the producers saved money by transferring the film to a digital format prior to editing. They spared no other expense as this movie was of epic proportions.
If, at the time of this article's release, Dunkirk is no longer available in cinemas – try to download or stream the film in the near future. It is most likely going to be nominated for many Academy Awards.
To view the Dunkirk trailer, go to:
The NY Times review of the film hits the nail on the head! See:
https://mobile.nytimes.com/2017/07/20/movies/dunkirk-review-christopher-nolan.html
Here's another absolutely fascinating article from the NY Times about composer Hans Zimmer and the method he used to compose the score for Dunkirk:
https://mobile.nytimes.com/2017/07/26/movies/the-secrets-of-the-dunkirk-score-christopher-nolan.html?rref=collection%2Fsectioncollection%2Fmovies&action=click&contentCollection=movies&region=stream&module=stream_unit&version=latest&contentPlacement=64&pgtype=sectionfront&referer=https%3A%2F%2Fwww.nytimes.com%2Fsection%2Fmovies
5) Frustrated by Politics?
The League of Women Voters of Palm Beach County is inviting the public to two issues-oriented, thought-provoking events this month: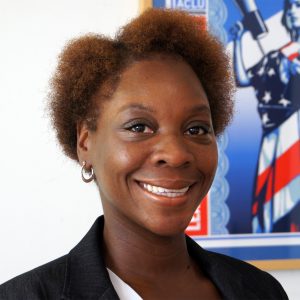 Hot Topics Luncheon
Wednesday, September 20 in Atlantis
WHY COURTS MATTER
The Impact Federal Court Decisions Have on Daily Lives
Guest Speaker: Nancy Abudu
Director of Legal Operation for ACLU of Florida.
The luncheon will be held from 11 am to 1 p.m. at
Atlantis Country Club,
190 Atlantis Boulevard, Lake Worth
Cost: $25 before September 10 and $35 afterwards
Register online at http://lwvpbc.org or call Estelle Friedman 561.968.4123.
Cool Topics Discussion
Wednesday, September 27 in West Palm Beach
CONSTITUTIONAL CRISES (de jour)
Guaranteed to Keep You 'Up at Night'
Guest Speaker: Irving Labovitz, J.D.
Adjunct Professor of Business Law at Florida Atlantic University.
Is Emolument Clause on the Menu?
Is Treason Only Eaten Rare?
What's the Difference Between Collusion and Conspiracy?
Is the Mythical Shangri-La the Only True 'Sanctuary City?'
At What Constitutional Temperature Does One Bake a High Crime or Misdemeanor?
Is Gerrymandering Still a Delectable Political Dish
Is There a Recipe for 'Cooking the Goose' of the Special Counsel?
The presentation, followed by Q&A, will be held at 6 pm at
The Palm Beach Post Auditorium
2751 S. Dixie Highway, West Palm Beach
(the southwest corner of Dixie and Belvedere Road).
While there is no cost to attend this event, you are encouraged to register in advance online at www.lwvpbc.org.
About the League of Women Voters of Palm Beach County:
The League of Women Voters of Palm Beach County is a nonpartisan political organization of women and men of all ages and backgrounds, encouraging informed and active participation in government through education and advocacy. The League of Women Voters of the United States believes that voting is a fundamental citizen right that must be guaranteed. For more information, please visit www.lwvpbc.org or www.facebook.com/lwvpbc.