RICK'S CAFÉ BOATYARD:  INDY'S GREATEST SPECTACLE IN DINING
By Mike May
While the Indianapolis 500 has been known for decades as being the 'Greatest Spectacle in Racing,' there's a restaurant in Indianapolis which deserves to be called the 'Greatest Spectacle in Dining.'  It's Rick's Café Boatyard (www.Ricksboatyard.com; 4050 Dandy Trail, Indianapolis, Indiana; 317-290-9300).  When you consider eating at Rick's — which is what the locals call this place — get ready for a fun, delightful, delectable and affordable dining experience.  It will definitely be the dining highlight of your trip to the capital city of the Hoosier state.  And, it may well be the dining highlight of your calendar year.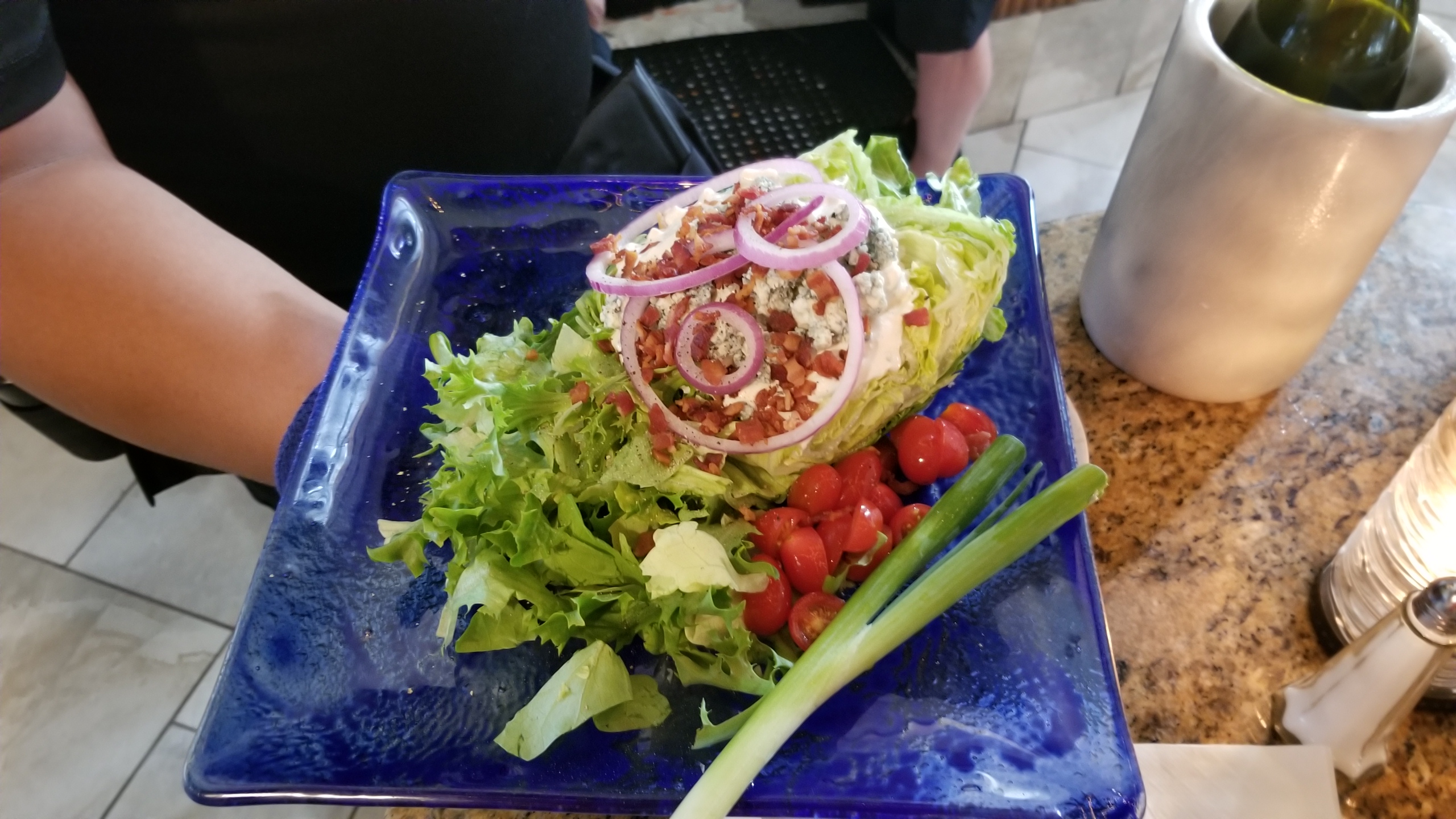 Perched on the banks of the Eagle Creek Reservoir on the western side of Indianapolis, Rick's is surrounded by a 'ring of energy' that penetrates your soul, puts a smile on your face, and triggers your appetite.  You will sense that vibe at Rick's as you walk from the parking lot to the front door.  In addition to being a great place to eat, Rick's provides a toe-tappin' experience as live music is played daily – twice on Sunday.  While Rick's is officially a café/restaurant, it's really more than that.  Rick's is a dynamic and delicious dining destination.  Eating at Rick's is a significant part of the local lifestyle in Indianapolis.  Frankly, every visit to Rick's is a true treat.   It's the home of cool, classy cuisine.  It's where memory making meals are made.  It's all tasty and delicious.  It's simply a doggone dietary delight.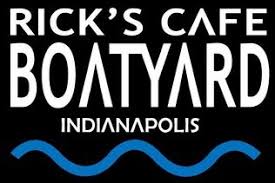 At Rick's, which first opened in 1994, lunch, brunch, and dinner are served on a daily basis.  It's open every day of the year, with the exception of Christmas Day.
When placing your order at Rick's, you will be challenged to find something that won't tantalize your taste buds.  Rick's also caters to vegans and their dietary restrictions.  On the menu, there are appetizers, soups, salads, steaks, chops, wood-fired pizzas, sandwiches, and the specialty of the house – a number of signature seafood dishes.  FYI:  The seafood is fresh and flown in daily.  As for the desserts, they are beyond compare.  While it's OK to share your desserts, do not share the Cuban crème brulee, which is complemented with Chantilly cream, chocolate sprinkles and fresh raspberries.  That dessert is a solo experience.  But, it's OK to share any of the cheesecakes and the Outrageous Brownie Sundae, which guarantees a good time will be had by all.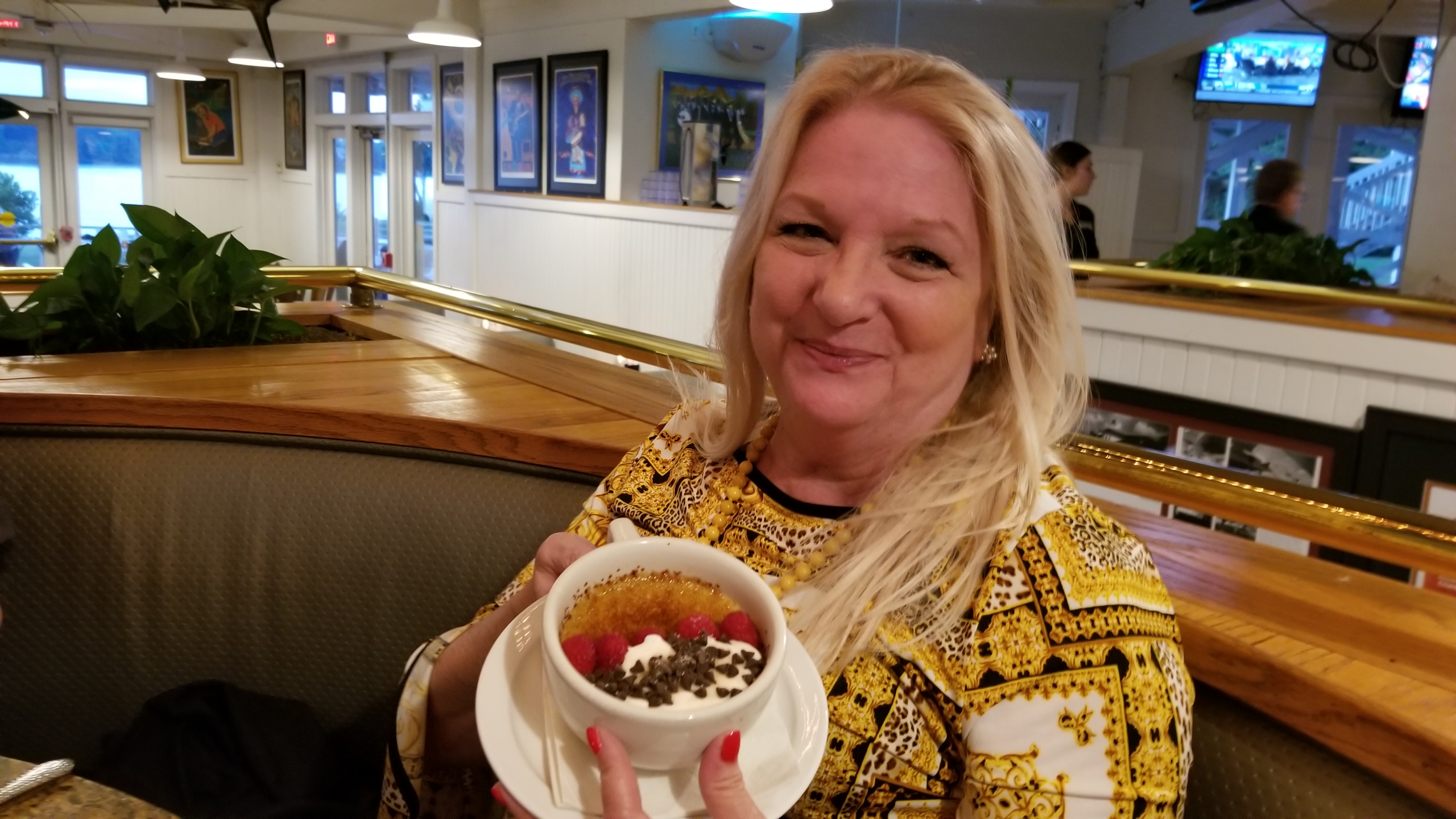 The nautical setting and atmosphere at Rick's lends itself to seafood.  The chilled Blue Point (New Jersey) oysters on the half shell, jumbo shrimp cocktail, and Maryland crab cakes are outstanding appetizers.
"Our oysters are always big and always fresh," said waiter Dandy Garcia.  "The fried shrimp with tempura breading and the fried calamari are popular, too."
If you prefer a non-seafood appetizer, the barbecue pork nachos and chicken Cordon Bleu fingers are in a class by themselves.  Both dishes are tasty and terrific.
In many respects, eating at Rick's is a global seafood dining journey as you can start with Hawaiian Sashimi Tuna followed by New England seafood chowder followed by Maryland crab cake salad followed by a selection of entrees such as the Loch Duart Scottish salmon, Cajun Louisiana catfish filets, Florida mahi-mahi, the Creole crab filet, the shrimp/scallop linguini pasta, or South American lobster tails.  Or, you can just go traditional and choose the most tender eight-ounce filet mignon in the Midwest, which will redefine 'melt in your mouth.'  The steak blue-cheese salad is another great choice for healthy meat eaters.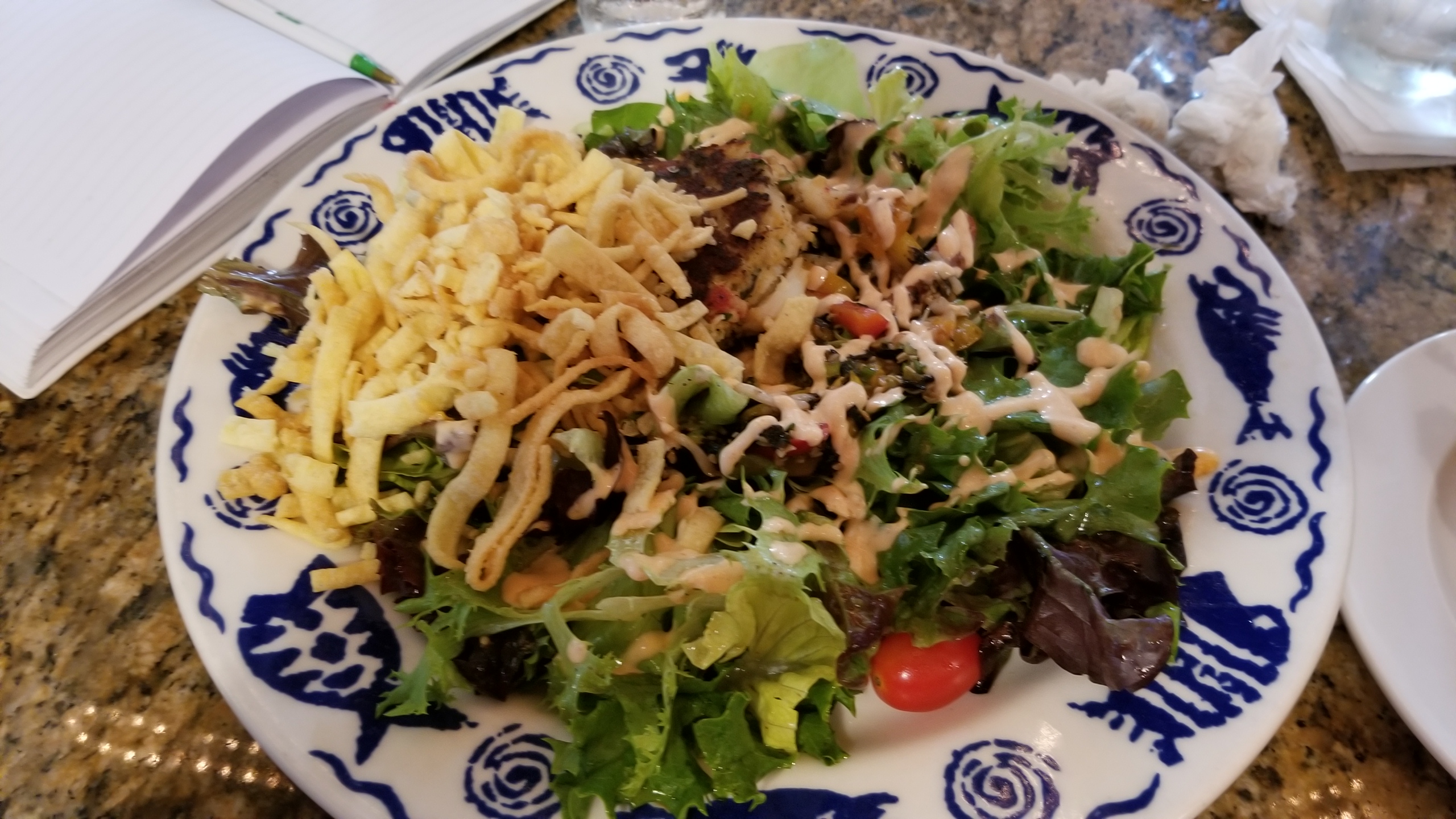 One of the most mouth-watering specials at Rick's is the Alaskan halibut which is wrapped with apple-smoked bacon and complemented by spinach topped with asparagus.  The aroma which emanates from this entrée is powerful and pleasing to the palate.  In layman's terms, it's 'to die for.'  It's not on the menu every night, but it's worth asking for every time you walk in the door.
For those who are sandwich seekers, the grouper Rueben and the coastal grilled grouper are great selections.
At Rick's, every table is also served a small loaf of freshly baked bread, which is accompanied by Rick's homemade cinnamon butter.  There's nothing like fresh homemade bread.
The selection of wines at Rick's is deep and diversified as there are a number of whites, reds, roses, and sparkling wines available for consumption.  Wine is available by the glass or the bottle.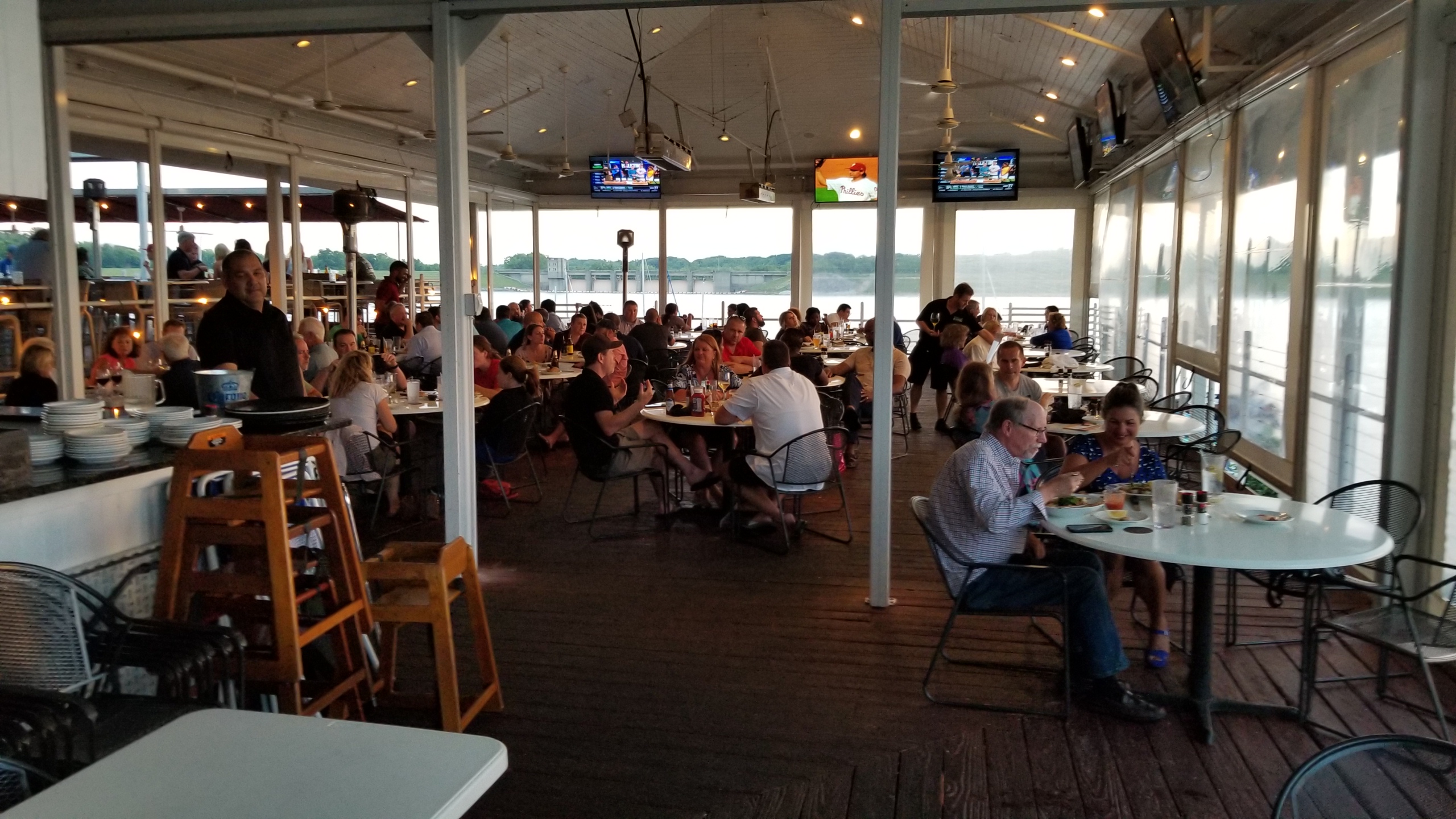 Rick's location is not what you would ever expect to find in a land-locked city such as Indianapolis.  Rick's is so unique that if you were blindfolded, taken there, and unblindfolded, you would never guess that you were actually in the middle of Indiana.  Restaurants like Rick's are normally reserved for coves and inlets that dot the Atlantic or Pacific coastlines — not in the heart of the American Midwest.  But, Rick's is the exception.  It's a one-of-a-kind locale.  And, as great as its location is, the quality of the food, drinks and service is even better.
When you arrive at Rick's, allow yourself to get consumed by this place's friendly, welcoming atmosphere.  At Rick's, the laughter blends well with the linguine; the music complements the mahi-mahi; and the setting is simply special and stunning.  Having the chance to eat dinner while watching the sun set in the west while the 'live' music is being played in the background are two moments which add to the allure of this waterside piece of paradise.  It really gives you another reason to come back to Indianapolis.  At Rick's, you willingly turn off and put away your cell phone.
"At Rick's, disconnect yourself from the grid so you get connected with those around you who are enjoying this spectacular social setting," said longtime guest Trish Whitcomb of Indianapolis.  She likes to start with the wedge salad and conclude her dining experience with the amaretto cheesecake which is topped with whipped cream and small chocolate morsels.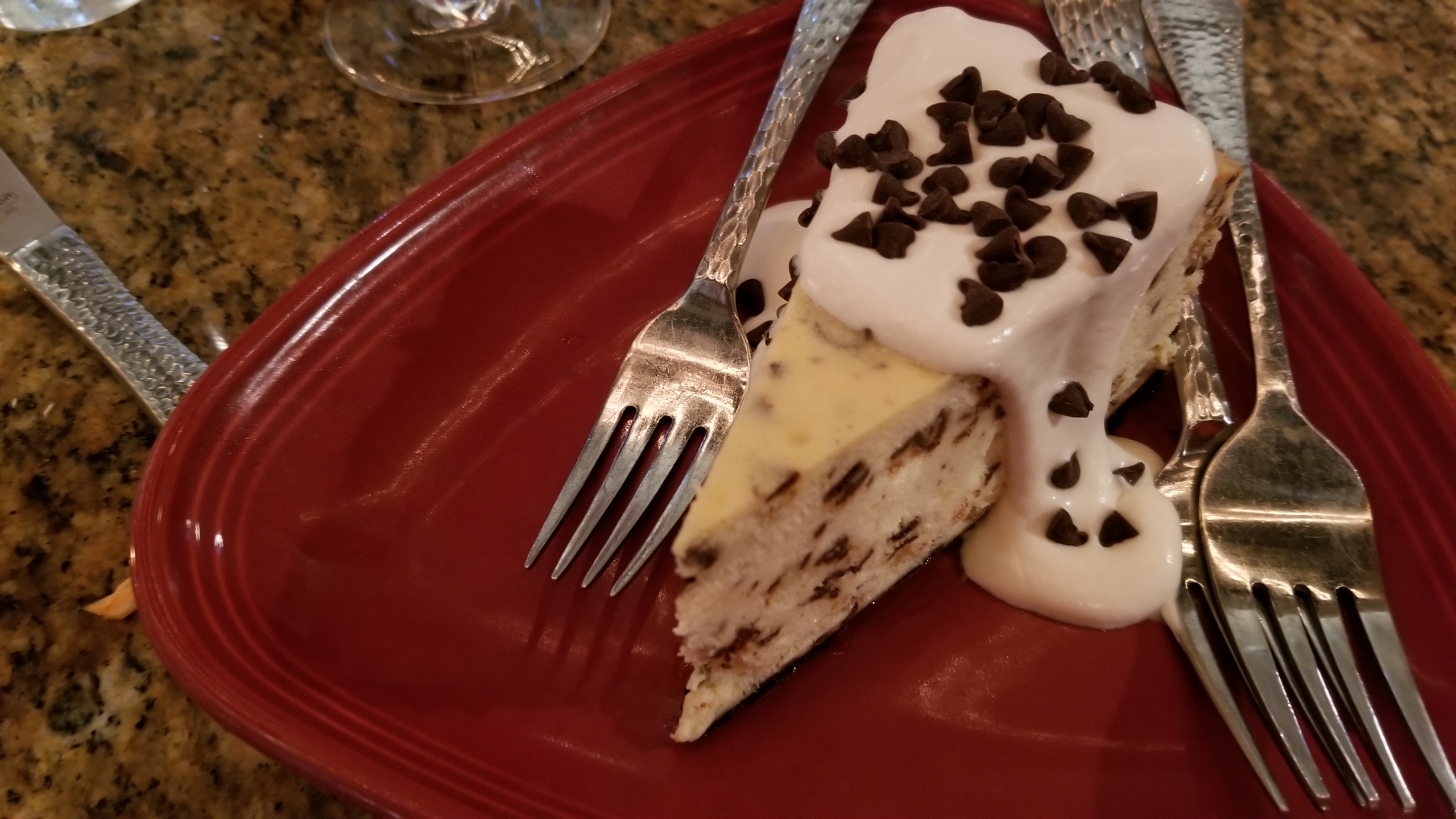 Whitcomb's husband, Russ Sipes, is enamored with Rick's, as he makes frequent trips a month to this restaurant.
"It is the most unique setting of any restaurant, at least in central Indiana, that I have found," said Russ Sipes of Indianapolis, who has been a regular customer at Rick's for more than 20 years.  "There's no restaurant like it.  There's always been a bright, cheerful, and active sound to the place.  The food has always been good and it just gets better."
Sipes' favorite items are all the steaks and the Atlantic salmon roulades.
At Rick's, the customers are not the only people excited to be there, as the staff is, too.
"Everything here is just so good," said waitress Laura Nowling.  "I look at the menu every day."
One of the many keys to success at Rick's is a skilled kitchen staff.
"Everything is homemade, even the sausage on our pizzas," said manager Chad Compton.  "Our prep people are really talented and hard working."
Very few restaurants in the world can promote such a diverse selection of items on their menu and then quickly be able to deliver the finished product with exceptional quality and flavor.  And, at Rick's, the chefs don't skimp on the portion sizes.  When you show up hungry, you will leave satisfied.  One of the purposes of visiting Rick's is to quell any and all hunger pains.  That mission will always be accomplished at Rick's since the portions are always very generous.  In fact, many people leave Rick's with a 'doggie bag.'  I did!
At Rick's, you can dine inside or outside.  Even if it's a little chilly outside, there are plenty of well-positioned space heaters that provide the necessary warmth on the outside patio, yet don't make you feel cramped, hot or uncomfortable.   For those who are just meeting for a drink, there's a bar inside and a bar outside.  If sitting outside, make sure you get a view of the reservoir.  As the sun sets in the west each night, the view changes by the minute.
With slips for 120 boats in the reservoir's marina, the aquatic atmosphere is ever-present at Rick's.  This place is so special that you might be motivated to buy a boat and dock it there so you have another reason to dine more often at Rick's.
After eating at Rick's, you will agree that this place has earned the title 'Greatest Spectacle in Dining,' at least in Indianapolis and possibly the entire Hoosier state.