Travel with Terri
Story and Photos by Terri Marshall
There are people in this world who live for cruising aboard mega ships filled with thousands of passengers, massive casinos and enough space to ensure you never see the same people twice. That's not my idea of a romantic getaway. It's not that I have an issue with cruising, I just prefer a more refined, intimate experience. That's why I fell in love with river cruising after traveling with Scenic along the Rhine River in Germany. Seriously, in love.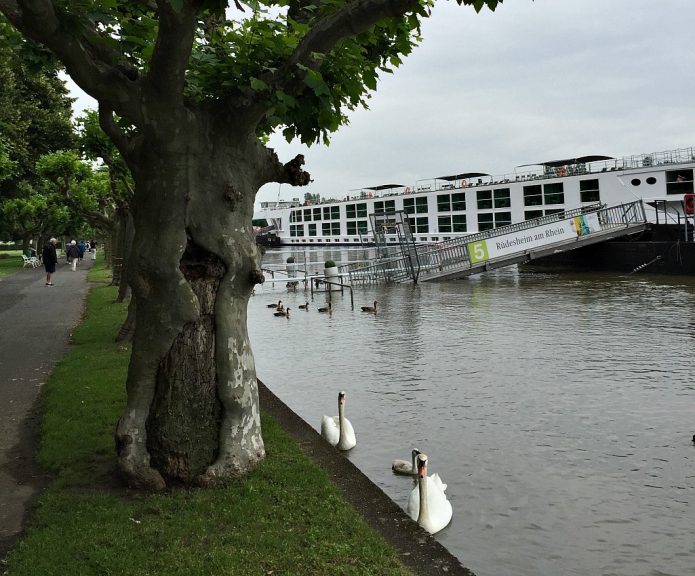 For seven glorious days, I woke each morning and dialed the direct number to my butler, Mari. The conversation was always the same, "Good Morning, Ms. Marshall, would you like me to bring your tea this morning?" Each afternoon, my cabin attendant, Therry, would seek me out to tell me he had re-stocked my all-inclusive mini bar with more white wine—apparently someone kept drinking mine. That was my life aboard the Scenic Opal on my recent cruise along the Rhine River from Basel, Switzerland to Amsterdam—and it was fabulous.
But it was more than the personal service and extra wine, the Scenic cruise along the romantic Rhine River glided past UNESCO World Heritage sites, fairytale castles, picturesque villages and historic cathedrals: an unforgettable journey.
Experiences Along the Rhine
With a route beginning in Basel, Switzerland and ending in Amsterdam, there are more than enough dreamy experiences to bring a bit of romance to your life. For my journey it began with a stroll in Strasburg, France past half-timbered houses to the stunning Gothic cathedral.
The following day, having already visited Heidelberg, Germany (one of my favorite German cities), I opted for an excursion to the riverside town of Speyer to check out the unique array of rare technological exhibits at the Technik Museum.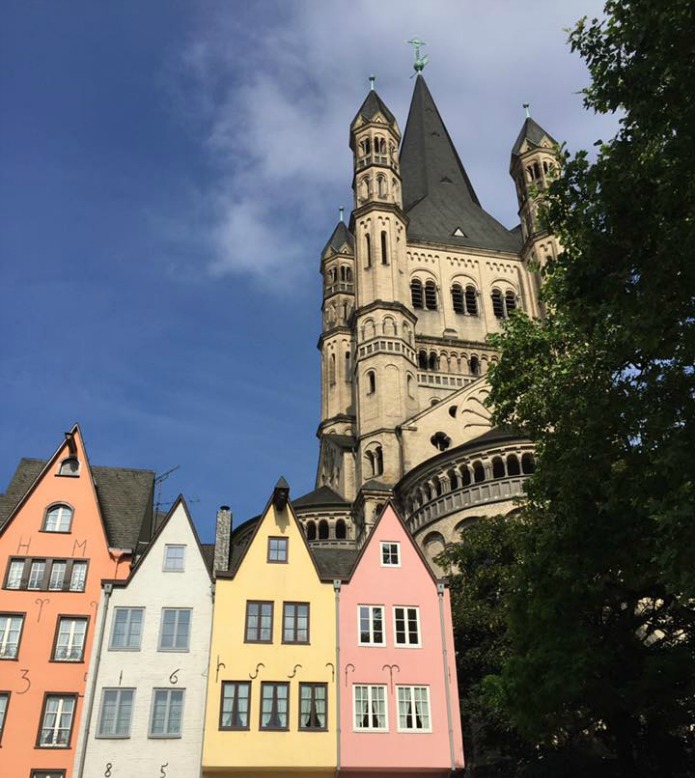 In Manheim, a private tour of a Baroque-period Palace was followed with a classical concert by a couple who clearly knew and embraced the essence of romance. In Rüdesheim we explored the Siegfried's Mechanical Musical Instrument Museum, home to over 350 mechanical music instruments spanning three centuries. Afterwards, I enjoyed a cable car ride suspended above local vineyards to the Niederwald Monument.
Arriving in Koblenz, we traversed the Rhine River to the impressive Ehrenbreitstein Fortress where we were treated to traditional entertainment which proved to be a good time for all.
Exploring in Cologne brought me up close to the filigree twin towers of the famous cathedral followed by a walk along the bridge where thousands of couples have declared their love with locks.
Our final port in Amsterdam yielded the opportunity to explore Volendam, a charming community complete with a quaint wooden church. From there it was off to to the equally charming village of Edam, famous for its round cheese where our group had the unexpected pleasure of joining the taping of a music video by a popular local band, the Sammies.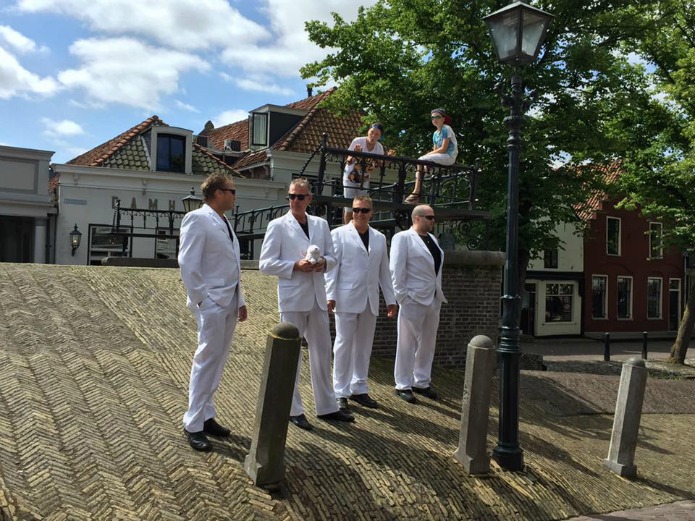 Onboard the Scenic Opal
There's no shortage of river cruise companies to choose from and Scenic is one of the best. I cruised on the Scenic Opal, one of the company's newest sleek luxurious "spaceships" featuring panoramic views of the river with floor to ceiling windows throughout. The artwork was well chosen and touches of luxury were evident throughout.
Suites and staterooms included retractable windows that allow the conversion of the private balcony into an all-weather sun lounge with the touch of a button. Typically, I'm not one that spends a lot of time in my room when I travel. But I could have spent hours just hanging out in my suite.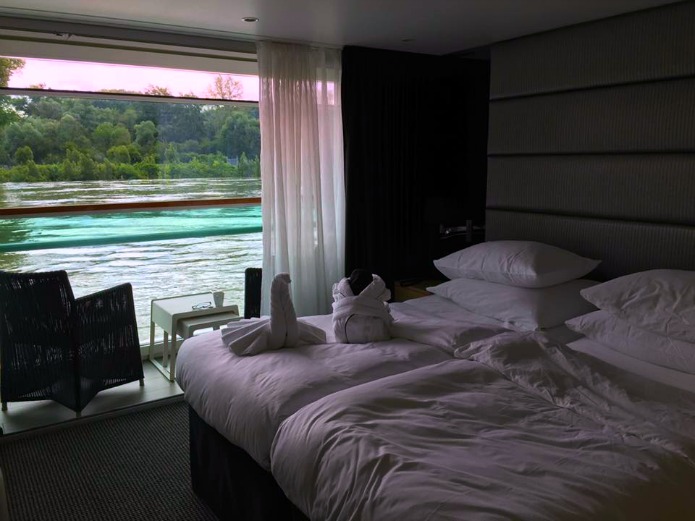 At the heart of the ship is the Panorama Lounge and Bar—a place to relax, meet up with friends, old and new, and the place of the ship's evening entertainment. Catch a few rays of sunshine on the Sun Deck or relax in the Jacuzzi. There's also a Fitness and Wellness Center for your workouts or a massage.
And you will eat well…very well…with a varied selection of dining options. Crystal is the main dining room serving extensive buffets for breakfast and lunch with a la carte selections also available. Dinners are full service with a varied and delicious array of menu choices. For more casual bites, River Café serves a range of light meals, snacks and beverages daily including personal pizzas and addictive desserts.
Guests of the Diamond Deck and in Junior Balcony Suites on the Sapphire Deck have the option of dining at Table La Rive, the Executive Chef's table. This elegant experience features a six-course menu with sommelier paired wine.
For exclusive and intimate dining, make a reservation at Portobellos for fine Italian dining, or L'Amour where fine French cuisine is the star.
At least once on each cruise, an old-fashioned barbeque is served on the Sun Deck Barbeque – weather permitting. And although it was raining on barbeque day for my cruise, the barbeque theme was brought inside to the Crystal dining room complete with German sausages and a decadent Strawberry Buffet.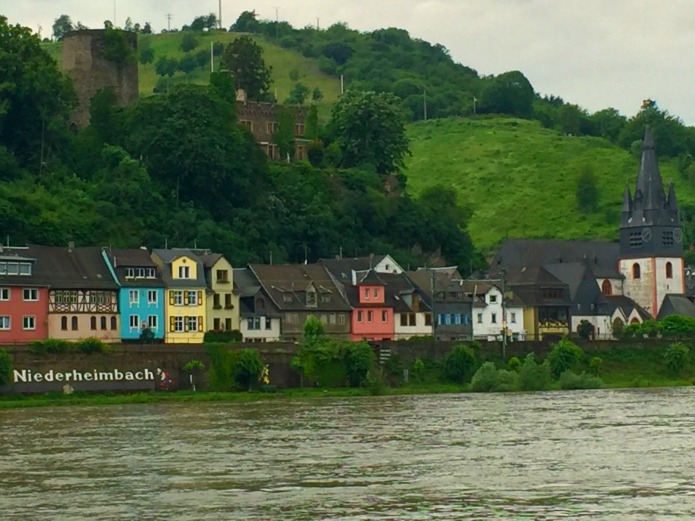 In the End, It's All About Romance
If you, like me, haven't been a huge fan of cruising, a river cruise is likely to change your mind. Let's face it, travel can be stressful—trying to manage a number of countries with varying road rules, constant packing and unpacking at each destination and dealing with the cultural preferences of tipping or not tipping. On a Scenic river cruise all of that disappears and you can focus on romance. Isn't that what you wanted in the first place?