Living Green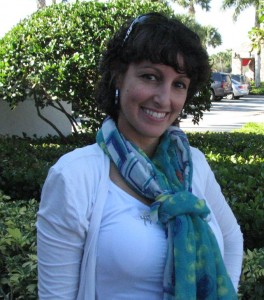 Back to School Eco Friendly Green Tips
By Jathynia Garcia
So summer is over and our little ones are back in school, we now have to return to a daily routine of early morning rises and assist our kids in handling the duties of being a student. We can also teach them how to be green while still keeping up with the new routine.
Here's some smart tips courtesy of the  Huffington Post.
1. Join The EPA's Clean School Bus Campaign
According to the EPA, school buses drive 25 million students about four billion miles every year in America. With all that stop-and-go, lots of fuel is burned every day. Check to see if your child's bus is a newer bus that meets higher emissions standards, or if it is an old diesel bus that needs to follow stricter green standards. For more information, look at the EPA's Clean School Bus campaign to learn more about greener bussing.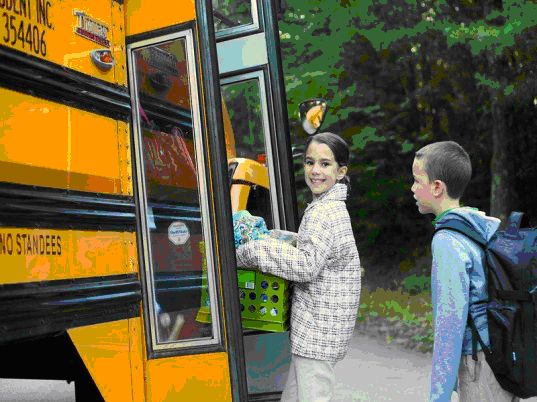 2. Don't throw it away!  How many of us throw out perfectly good notebooks because the first few pages were filled, or buy a new pencil box because the old one is no longer in style? Before going back-to-school shopping, take an inventory of what you already have and craft a shopping list around things that are really needed. Rip out the used notebook pages, and reuse it for a different class, or make a project of decorating the old pencil box with your child. Both will be good as new!
3. Buy Green Supplies
After you've done your inventory, take your child shopping for recycled, renewable school supplies. Many major retailers, including Targetand Office Depot, carry recycled notebooks, and Paper Mate has come out with a line of biodegradable pencils.
4. Find An Eco-Friendly Backpack
Backpacks can not only be harmful to the environment, but to your child's health as well.The Daily Green cited a University of Michigan study saying 60% of teens and preteens (12-18 years old) suffer chronic back pain. Ease your child's burden by purchasing an eco-friendly backpack that is padded and well suited for their size. Check out The Ultimate Green Store orEcocentric Bags for ideas
5. Send Lunch In A Reusable Pack
If your child brings a lunch from home, try packing food in reusable containers. Snack Taxi is a great resource for many types of reusable packages, or just send Tupperware and mason jars in place of baggies.
6. Bamboo vs Plastic – Try packing kids school with bamboo cutlery instead of sending them with disposable utensils that are not eco-friendly for the environment.
7. Healthy snacks  start the school year is to get your kid excited about healthy eating. Sit down together and make a list of your child's favorite healthy foods, including some fun recipes you can make together for easy weekday dinners. Pack fruits and vegetables that are in season, paying particular attention to which foods have high uses of pesticides, and make sure to include plenty of different colors and tastes!
8. Invest In A BPA-Free Water Bottle
It's no surprise that kids should be drinking water instead of sugary drinks throughout the day, but sending them to school with disposable plastic bottles is not the way to go, says the Mother Nature Network. Instead, invest in a BPA-free reusable bottle. Whether your child prefers aluminum or plastic, reusable water bottles can be an eco-friendly, stylish way to send your child to school.
9. Make An Eco-Friendly Transportation Plan
If your child's school does not offer bus service, or you opt out of it, there are a number of eco-friendly transportation options. Older kids can ride a bike if you live near the school (and the path consists only of safe roads!). For the younger kids, a morning walk can be a lovely way to bond with your child. Is school too far to walk or bike? Contact the administration to see if any other students live nearby, and get in touch with local parents about participating in a carpool.
10. Support Eco-Clothing Lines
Growing kids need new clothes pretty often, and throwing away old duds is a huge waste. Why not organize a neighborhood clothing swap, or donate old clothes to Goodwill? Replace these pieces with affordable, eco-friendly styles. Some retailers include H&M, which sells organic and recycled children's clothing, and Nike among others.
Going back to school is exciting but we can also make it great for the environment if we all pitch in.
***
Hi-Tech Plumbing & Air are considered the experts when it comes to plumbing and air conditioning service. They are a licensed and insured service company that has been serving residential and commercial customers throughout Palm Beach County since 2000. They understand the needs of their customers and because of that, offer same day service, 24/7 emergency service with up front pricing and they guarantee your satisfaction or they do the work again for free!
Hi-Tech Plumbing & Air works hard to earn your business and goes the extra mile to keep it. They can be reached by phone at (561) 285-8744 or on the web at www.hi-techplumbingandair.com