Before visiting Springfield, Missouri I knew very little about it. I knew it was somewhere in the heartland and, of course, I knew it was Brad Pitt's hometown. Beyond that, I had no idea what to expect. As it turns out, Springfield is a really cool little city. With a sculpture walk, a booming craft beer scene, eateries of every variety and even a car museum that has the original Batmobile from the Adam West days, there are plenty of things to do in Springfield. Here are some of my favorite experiences.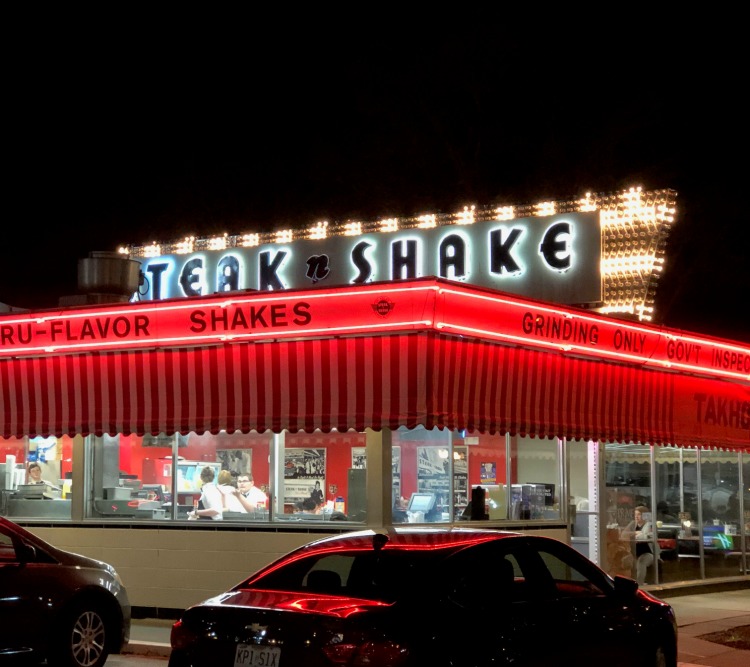 The Birthplace of Route 66
Having always been a road-tripper, Route 66 holds a special place in my world. I knew the "Mother Road" began in Chicago and ended in Santa Monica in its cross-country span, but did you know America's Main Street was born in Springfield? In 1926, city officials sent a telegram proposing the name of the new highway. John T. Woodruff of Springfield was elected as the first president of the Route 66 Association in 1927. A museum in the city's main square is chock full of memorabilia and stories of Springfield's unique connection to the beloved highway.
You'll find plenty of Route 66 themed signs, eateries and motels throughout the city. Situated on Route 66, Springfield's retro Steak-n-Shake serves up the chain's iconic burgers and chili with a heavy dose of neon lights. Sleep your way into this nostalgic Americana with a stay at the Rail Haven. One of many roadside motor inns that were popular during the Route 66 heyday in the 30's and 40's, the Rail Haven Motor Court is comprised of eight sandstone cottages built in 1938. Schedule your visit for August and you'll catch the Birthplace of Route 66 Festival.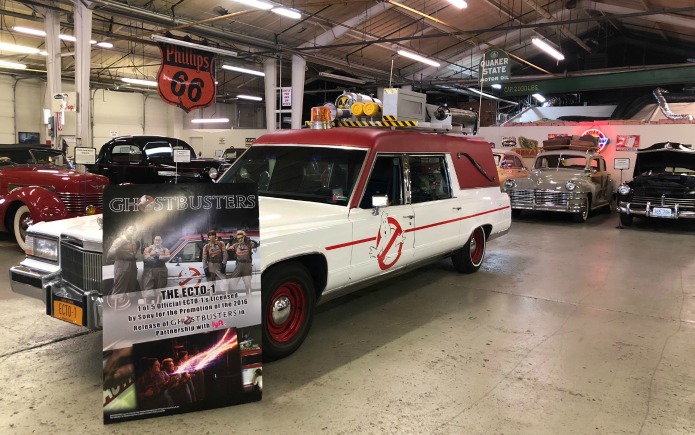 Classics Rides at the Route 66 Car Museum
Appropriately named for the iconic route it stands on, the Route 66 Car Museum's non-descript exterior offers no clue as to the impressive collection housed inside. Let's start with the real, honest-to-goodness Batmobile from the original series starring Adam West. "Holy car collection, Batman!" Another spirited row reveals the hearse from Ghostbusters. Obviously passionate about cars, owner Guy Mace has been building his collection since 1990 when he bought his first Jaguar. Today he has seven, plus two Rolls Royces, a 1963 Morgan owned by Desert Storm's General Norman Schwarzkopf, and the famous truck from the movie Grapes of Wrath. All total there are more than 70 classic and fascinating vehicles on display.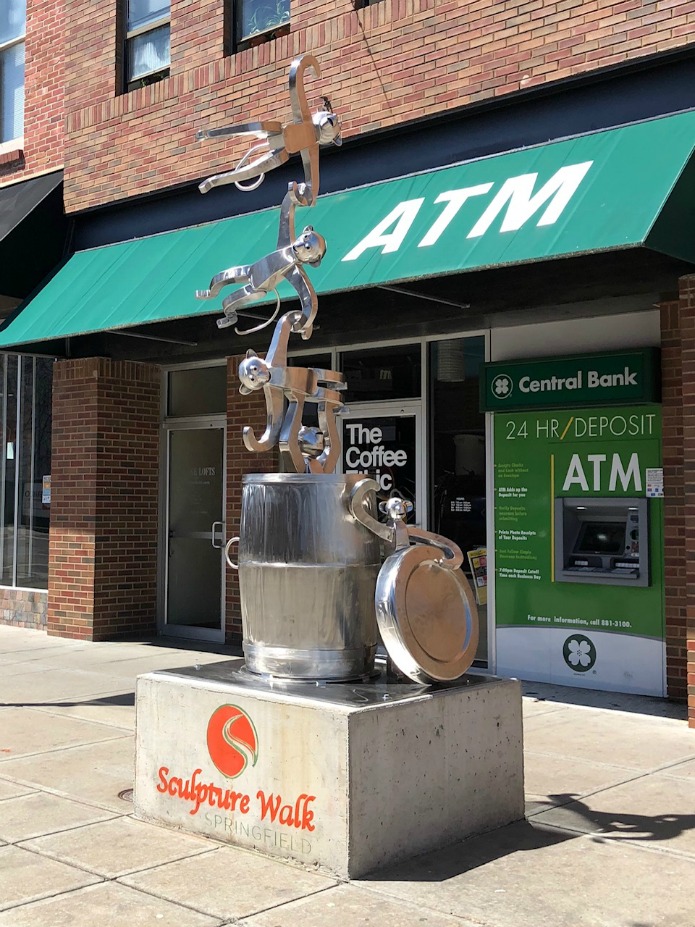 Outdoor Art on the Downtown Sculpture Walk
There's something special about cities that embrace art—especially outdoor art. In Springfield, a Downtown Sculpture Walk showcases a collection of 28 sculptures. The sculptures are placed throughout the city's myriad of coffee shops, art galleries, craft breweries, eateries and eclectic shops. A few of the sculptures are permanent including the brown steel structure located on Park Central Square known as The Tumbler. The work of sculptor Airs Demetrios, The Tumbler was installed in 1971 making it Springfield's first contemporary sculpture. At the beginning of each season, public work crews rotate the sculpture to create a new piece of art. It's tumble time for The Tumbler!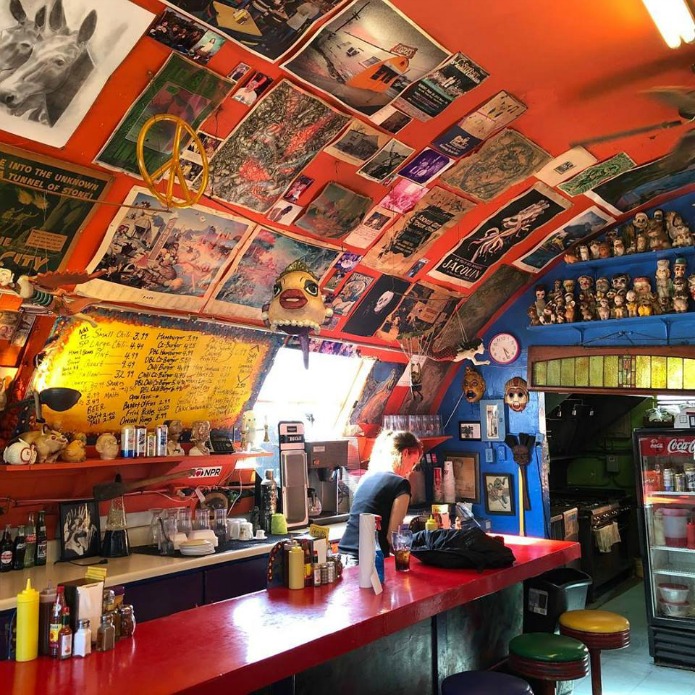 Chili with a Secret at Casper's
Housed in a Quonset hut made of corrugated steel, the exterior didn't prepare me for the explosion of color that erupted as I opened the door. In business since 1909, Casper's is the oldest diner on Route 66. On the menu are diner favorites: big juicy cheeseburgers, Coney dogs, creamy decadent milkshakes and house-made desserts. But Casper's chili is the star of the show. Every chef is required to sign a non-disclosure agreement. And the chili's recipe has remained a secret for 110 years.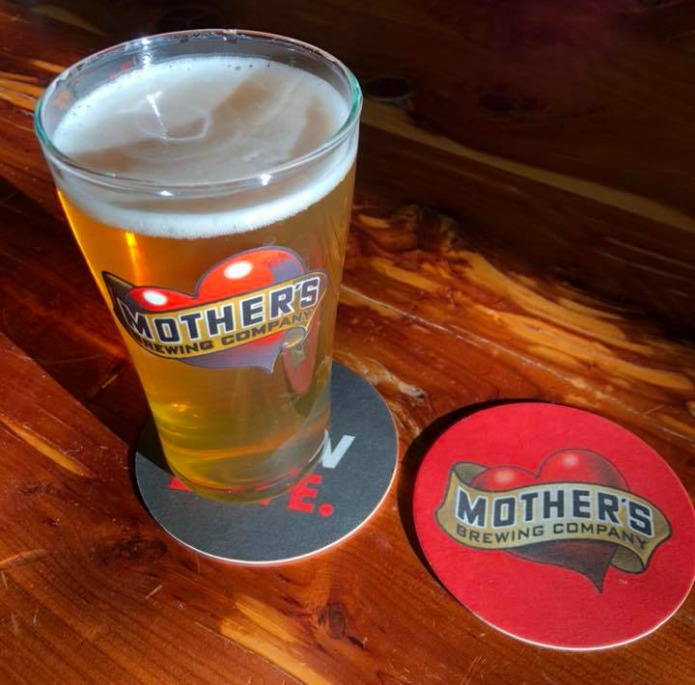 Mother's Love in a Keg at Mother's Brewery
When Jeff Schrag pulled together a crackerjack team and renovated the former Butternut Bread factory at the edge of downtown on old Route 66, he gave the good people of Springfield their first craft brewery. Mother's Brewery rolled out its first batch of beer in May 2011. To let Springfield know it had arrived, the team threw a Mother's Day Festival in the "backyard" of the brewery. Today, their still brewing and still throwing parties for the community. As they say, "our beer is brewed with a mother's love." Mother's Brewery, a mother's love and the mother road—I'd say that's a winning combination, wouldn't you?