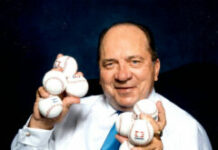 Cincinnati Reds' greatest catcher to head parade at South Florida Fair WEST PALM BEACH, Fla. — Hall of Famer Johnny Bench, widely regarded as "Baseball's Greatest Catcher" and a member of Cincinnati's Big Red Machine,...
Wellington invites the community to come out for a celebratory parade and ceremony recognizing our Wellington Little League Intermediate All Stars team and Wellington Wild '01 Softball team for their national titles!
As baseball season arrives, it is the perfect time to spotlight the village that is home to the National Baseball Hall of Fame – Cooperstown, New York.
Wellington, Fla. – The Village of Wellington is proud to be the host of the State of Florida Little League Intermediate Division Baseball Tournament this weekend, Friday, July 11th through Sunday, July 13th.
The Royal Palm Beach Lightning team and supporters rallied together for a fundraiser at Chick-Fil-A in the Mall at Wellington Green on July 12th.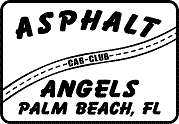 The Asphalt Angels sponsors the Challenger League every year. This is a baseball league for special needs kids.