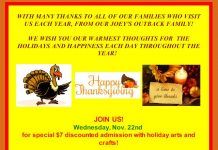 Joey's Outback November, 2017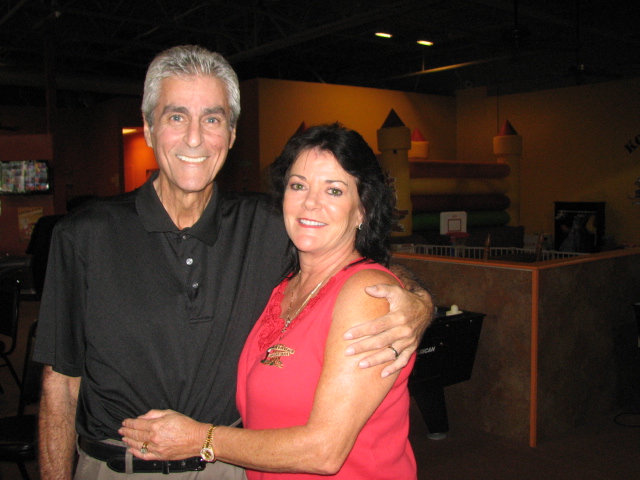 The Story of Joey's Outback Founders, Francesca and Michael Friedman have always loved children. Unfortunately, it wasn't in the cards for the couple to have...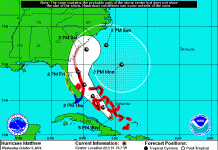 Dear Friends Around Wellington, As I write this, we have hurricane shutters up and are anxiously awaiting Hurricane Matthew. We know there will be a...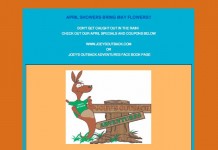 What's Happening at Joey's Outback - April, 2016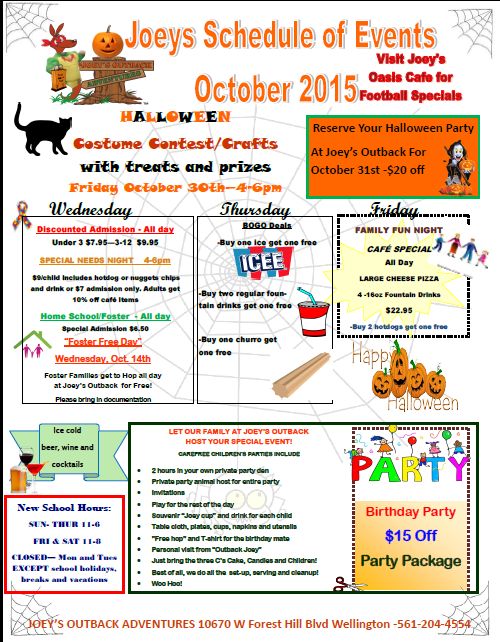 October, 2015 - Joey's Outback Events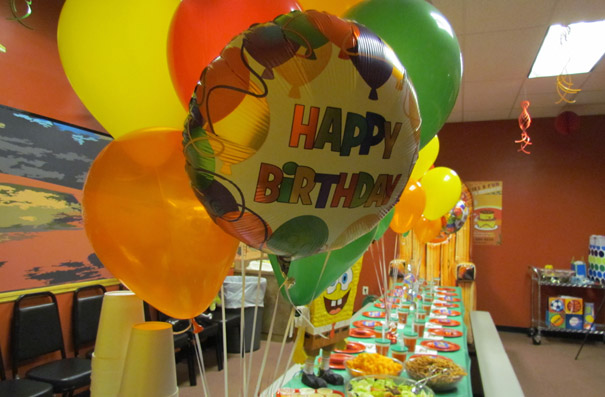 For parents with young children, Joey's Outback Adventures is a wonderful, indoor haven.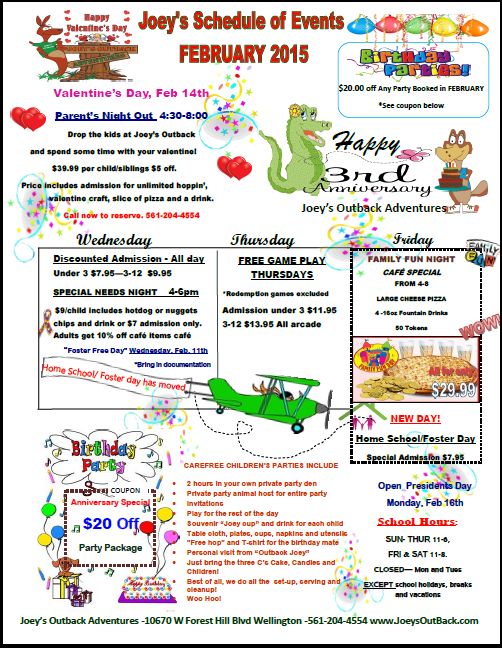 February, 2015 - Events at Joey's Outback