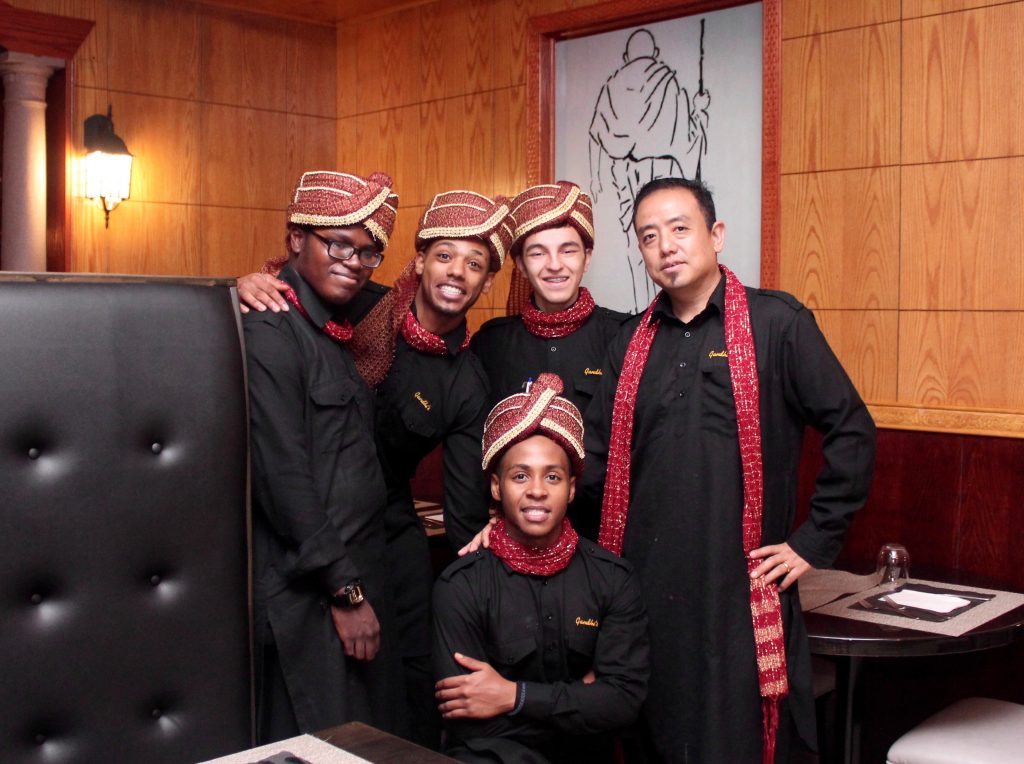 Do you dream about visiting India but can't get there? Well you can take a trip to India and not leave Wellington. For an authentic Indian meal that is! Gandhi's is a newly opened restaurant in our area. It's beautiful, welcoming and absolutely delicious.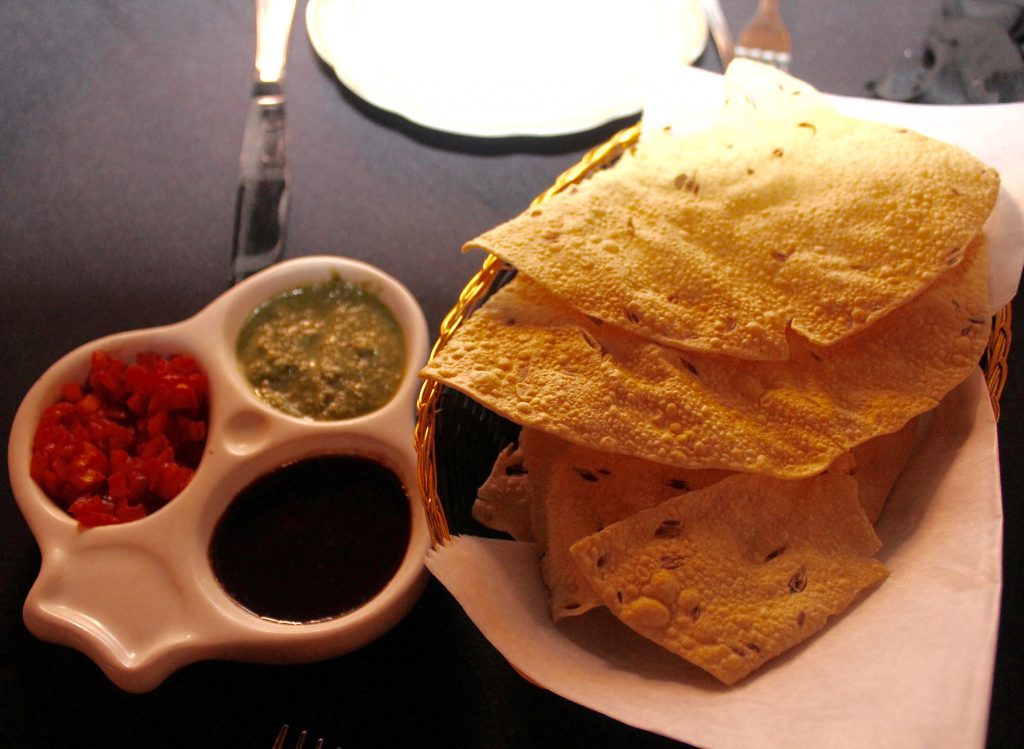 Dining at Gandhi's is such a joyful experience. The owners Sherry and Raj make you feel as though you are having dinner at their home. The decor is elegant and tasteful, and the staff become walking works of art. The servers wear what I am told is Indian Wedding attire and always seem to be smiling. You get the feeling that they are all part of this wonderful family.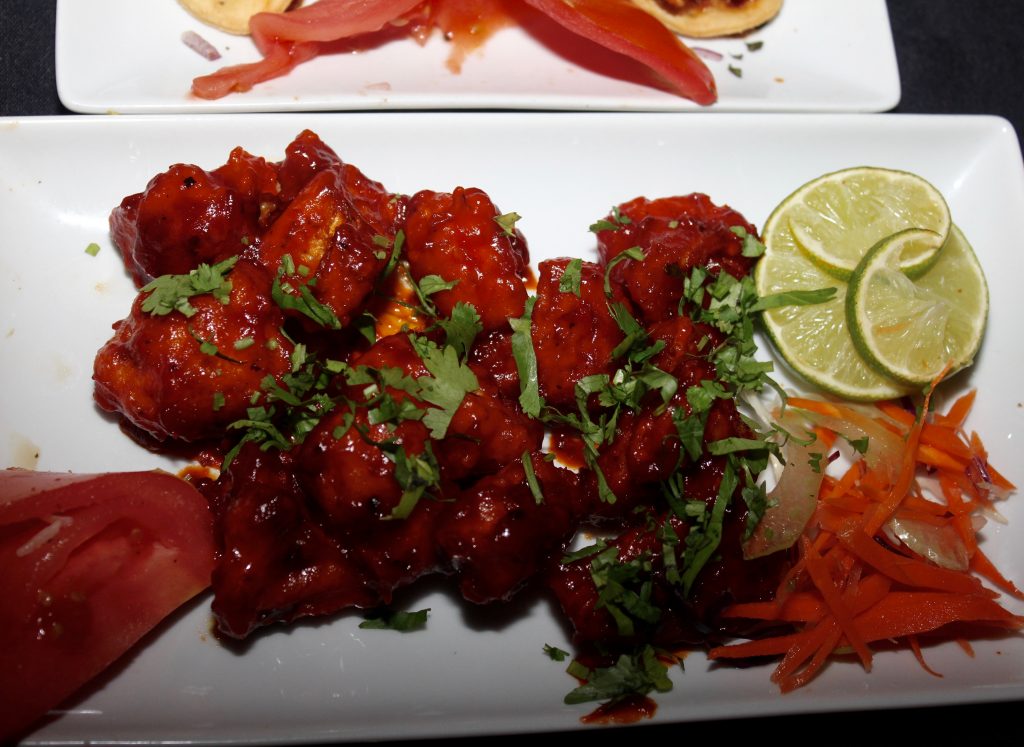 But it is really the food that shines the brightest. From the appetizers to the last bite of dessert you could taste the most important secret ingredient – LOVE! We let our server guide us and ordered the Gobi Manchurian which was crispy cauliflower florets in a tangy, sweet, spicy, sticky sauce that was totally addictive. And we also had the Coconut Peppered Shrimp which paired sweet shrimp with a spicy and garlicky coconut marinade and served atop a cracker. The shrimp were accompanied by a fabulous potato croquette that had a perfectly crisp outside a lovely creamy center.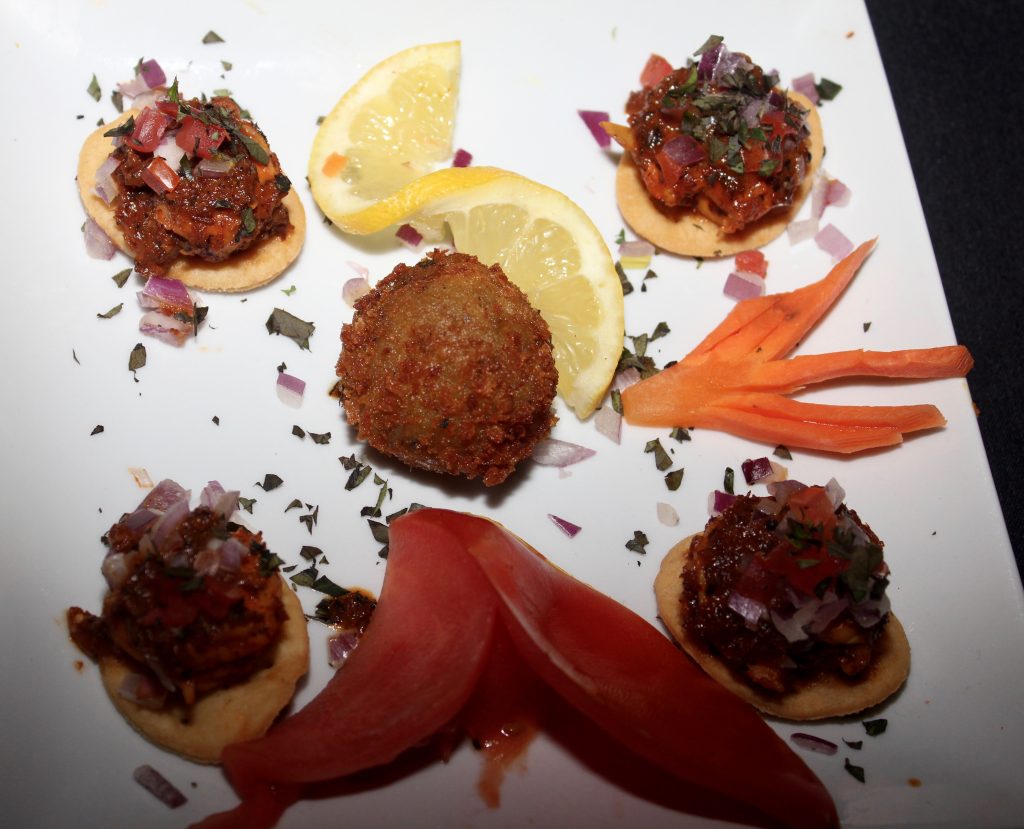 We followed our appetizers with Chicken Tikka Masala and Chicken Vindaloo, both served with rice. Both dishes packed a huge flavor punch without overpower heat. You could taste the freshness and quality of the ingredients. The chicken was seared in the tandoor oven and then braised in the sauces. This process makes the chicken so succulent, tender and moist.
Sherry was telling me that they have two tandoor ovens. One for meat and a separate one for bread. That way there is no risk of cross contamination and vegetarians can have peace of mind. It is that attention to detail that crosses over in ever aspect of your dining experience.
We finished our evening with a Pistachio Kulfi and a Chef's Kesar Badam Kulfi that was flavored with almond and saffron and topped with toasted almonds. A kulfi is best described as an ice cream but it is actually milk that is boiled until it is thick and then frozen in little molds. Quite tasty, I might add. We almost licked our plates clean.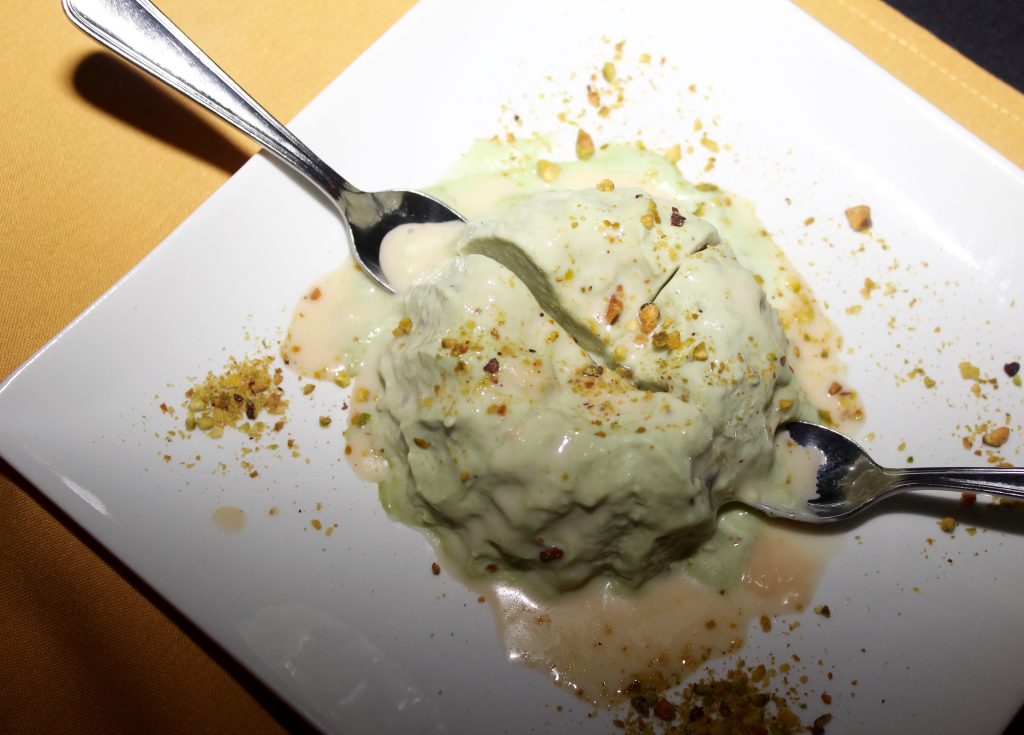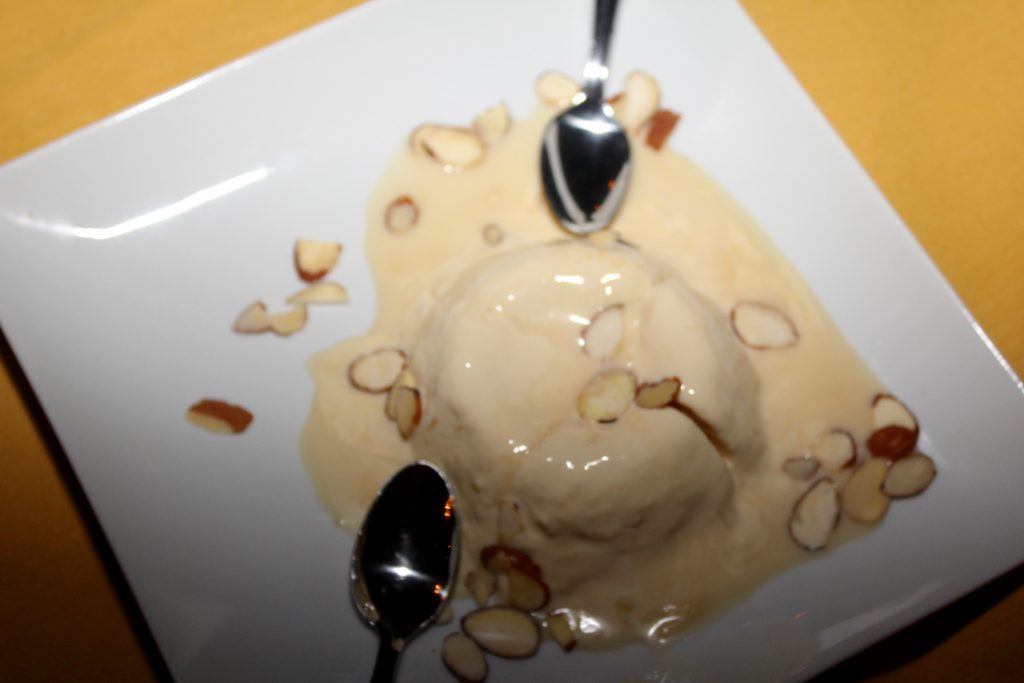 The motto at Gandhi is "Where Food and People Matter," and you tell that as you enter the room. But this extends further because between the owners and their staff, it is also One Team One Dream. Cross a trip to India off your bucket list and head on over to Gandhi's Indian restaurant.
Gandhi's
4075 South State Road 7 Suite F2B
Lake Worth, FL 33449
Tel: 561-328-9441
Fax: 561-328-9445
Mon – Thu & Sun: 11:00AM – 9:30PM
Fri – Sat: 11:00AM – 10:00PM