Rodney Mayo, Community Activist and Restaurant Owner
By Krista Martinelli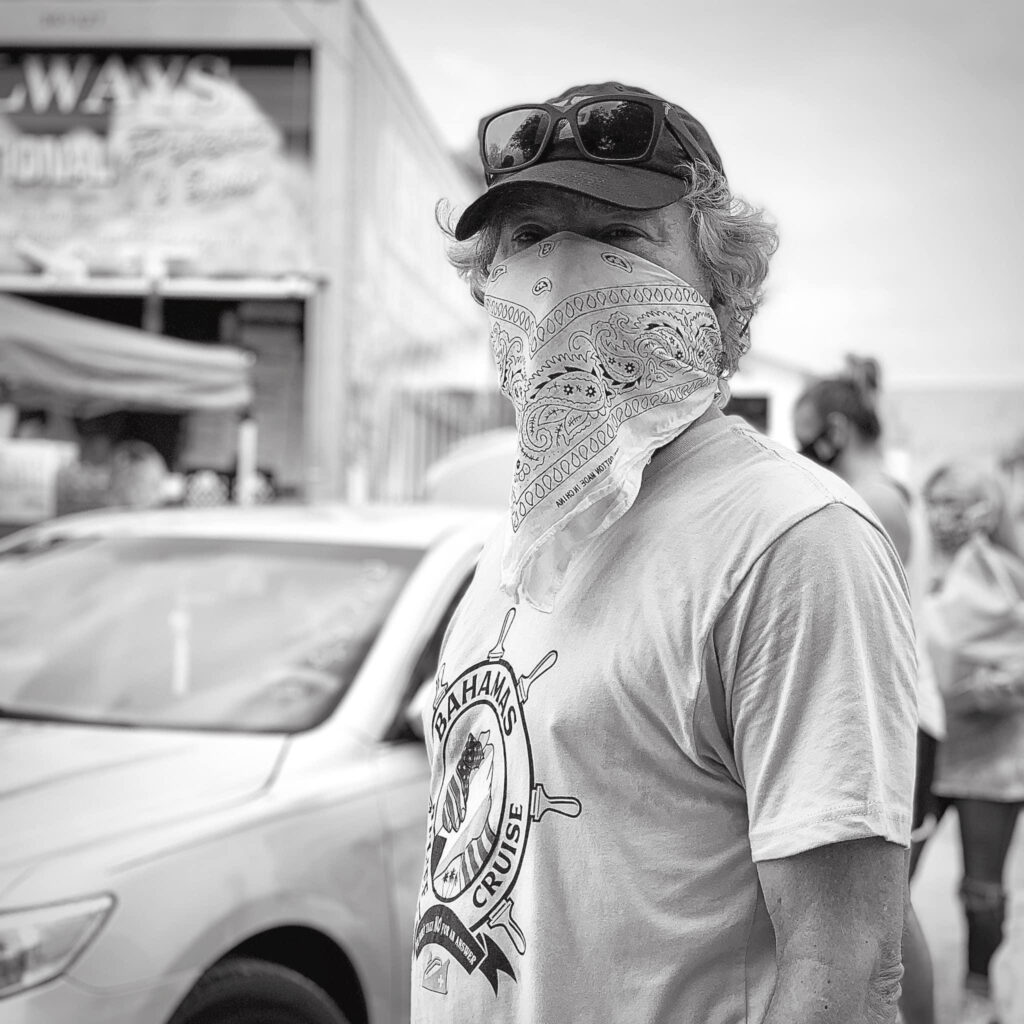 Rodney Mayo is known for the 17 restaurants/nightclubs that he owns in the area. But also he's been a community activist, starting up an organization called Hospitality Helping Hands (as a response to COVID-19) and speaking out against racism.
I asked him why it's important to protest and to say "black lives matter."  "Because racism still exists in our world.  I'm sure it will never be eliminated, but the more everyone brings it to the forefront, the better situation will be in," he responded.
I asked Mayo why he decided to start Hospitality Helping Hands. "As a result of COVID and the layoffs, we were initially going to set up a program to feed our staff (over 600 people, many of them as the sole providers for their families).  We got so many other hospitality workers looking for a hot daily meal.  And then we got a flood of requests from everyone who was laid off, not just hospitality workers." Mayo seems to be an empathetic soul; he didn't have the heart to say no, so they just stepped up to the plate, feeding everyone who needs a hot meal and continuing to do so.

Among his restaurants and other establishments are: Howley's, Sub-Culture Coffee, Lost Weekend, Kill Your Idol, Kapow and the Dubliner (in Boca Raton), Dada, Sub-Culture Coffee and Honey (in Delray), Howley's, Camelot, Sassafras, Sub-Culture Coffee, Kapow Noodle Bar, Voltaire, Lost Weekend, Respectables (in West Palm Beach) and Sub-Culture (in Jupiter).  They were able to re-open seven locations, but as of June 26th with the spike in Coronavirus cases in Palm Beach County, they had to close two of those.  "So just five locations are open," says Mayo.
Mayo actually was moved to tears while speaking at a West Palm Beach commissioners meeting in March, making it clear that the Coronavirus had reached a crisis level, especially for restaurant, bar and hotel workers who are losing their jobs by the hundreds. Mayo's plea helped convince commissioners to contribute to free meals that he's providing to laid-off workers at Howley's restaurant, which has closed down.
Mayo put together a Barbecue for Peace, in response to the incident in West Palm Beach when peaceful protesters were met by police officers with tear gas and rubber bullets. "The Chief of Police denied the tear gas and rubber bullets." But when faced with physical evidence of both, "they retracted all that," says Mayo. "I suggested a coming together with a Barbecue for police officers and protesters." Chief of  Police  Frank Adderley thought it was a good idea.  The date was set for Sunday, June 7th and the location would be West Palm Beach. "We were granted a permit," says Mayo. "On that Friday at 6pm, WPB Mayor Keith James revoked the permit. He said because of COVID issues." With very little time on his hands, Mayo moved the BBQ for Peace, planned for about 1,000 people to Lake Worth.  It was a  peaceful barbecue, as planned and the Lake Worth Chief of Police spoke on stage, as well as many local officials. The lunch, provided by Park Avenue BBQ, was given to hundreds of participants on a "by donation only" basis.

Recently, Mayo painted "I Can't Breathe" in big block letters on the side of the Respectable Street building. It's a community chalk mural, as it was painted with black chalkboard paint. On June 26th, Mayo invited the community to come out with chalk and complete the mural. On another one of his buildings, Camelot, which is downtown next to E.R. Bradley's – they painted "Black Lives Matter." He says the response has been almost all positive to the murals, except for one complaint from someone in a nearby condo.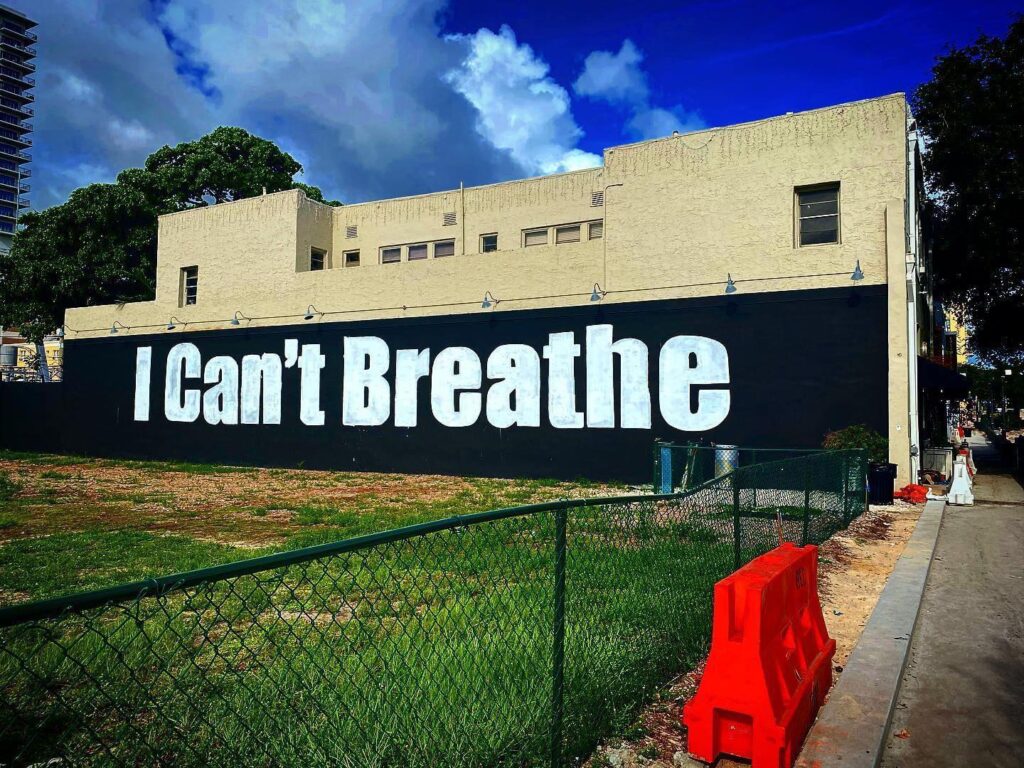 I asked Mayo what the best way is for white people to be true allies in the Black Lives Matter movement.  He paused and then said, "Just by supporting that movement.  Open any possible doors that might be closed.  I try to just be the hospitality guy.  If they want to do a protest, we provide water and food.  We give them a space for murals.  It's a black movement.  White people can support it, but it's better to leave it with the leaders of the movement being black.  Everyone should support it."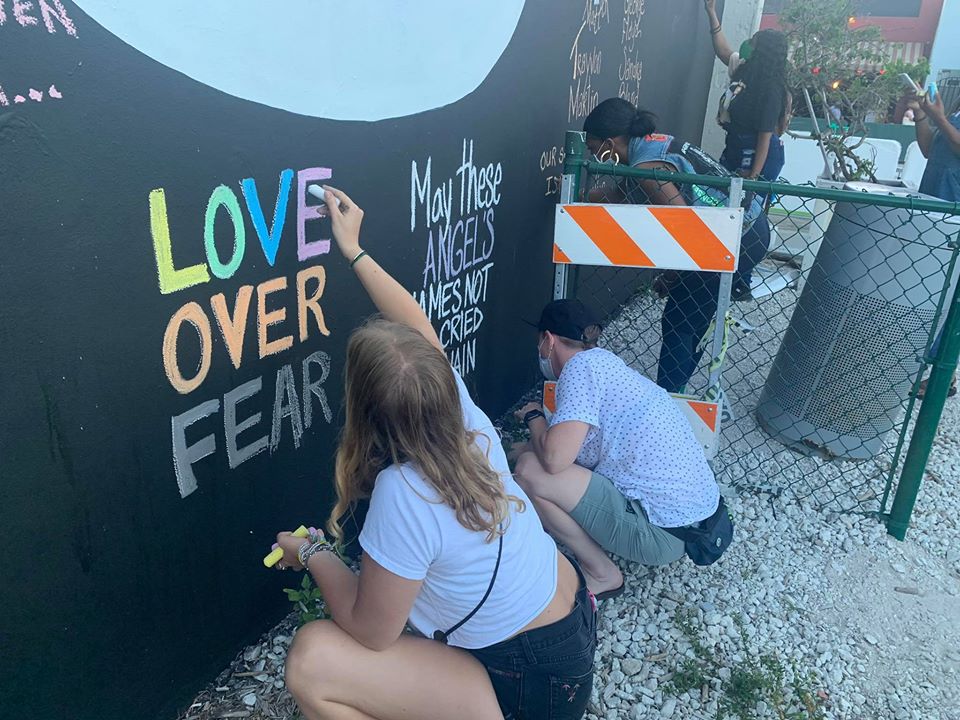 Rodney Mayo started his career in construction and real estate.  While renovating some older commercial properties, he founded Respectable Street in West Palm Beach.  The building had sat vacant for two years. "I always was a huge music fan, especially punk rock and new wave.  Respectables was a hit from the first day we opened.  We served lunch during the day, which was my introduction to the food business."  Mayo says he was always a foodie.  Since he was about nine years old, his family ate out in New York City about five nights a week.  After Respectable Street, he founded Lost Weekend.  Then O'Sheas, which was the one establishment that he did sell.  "DaDa was our first real full-service restaurant," he says.  "A little over twenty years ago."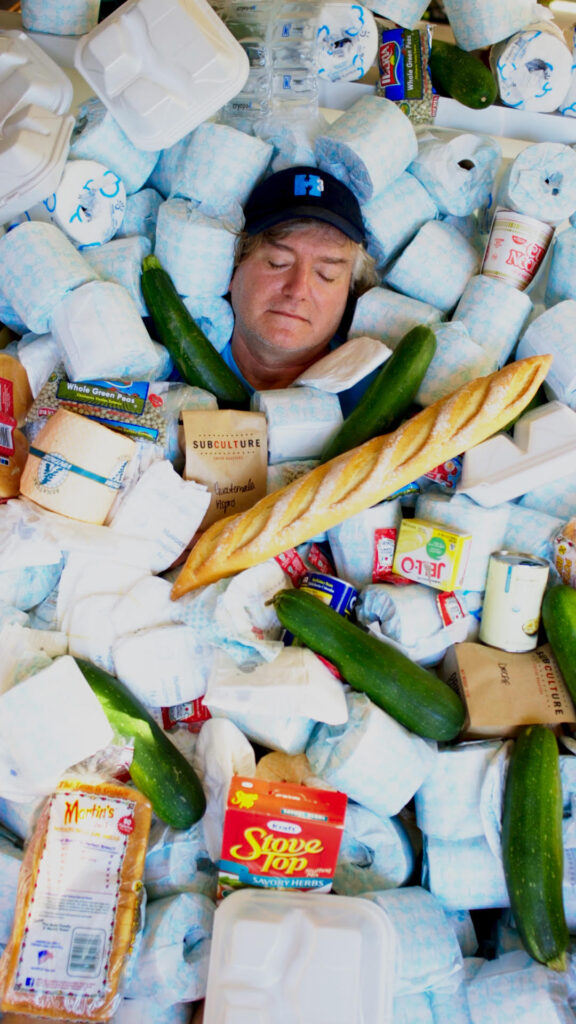 Mayo describes his family as "very minimal." "Both my parents passed away," he says.  He has a brother in Florida, a sister in New York, a nephew in New York and a niece in Georgia.  "I was born when my father turned 62," says Mayo.  "It's a small family, but I have lots of friends."
To get involved in Hospitality Helping Hands, just go to HospitalityHelpingHands.org.  "You can sign up to volunteer or donate there," says Mayo.  Mayo organizes a weekly grocery drive every Saturday at the Port of Palm Beach from 3pm to 7pm.  Kids are welcome to volunteer too, as long as accompanied by a parent.