Telecom Pioneer and Wife Give $5 Million for Cardiac Surgery Program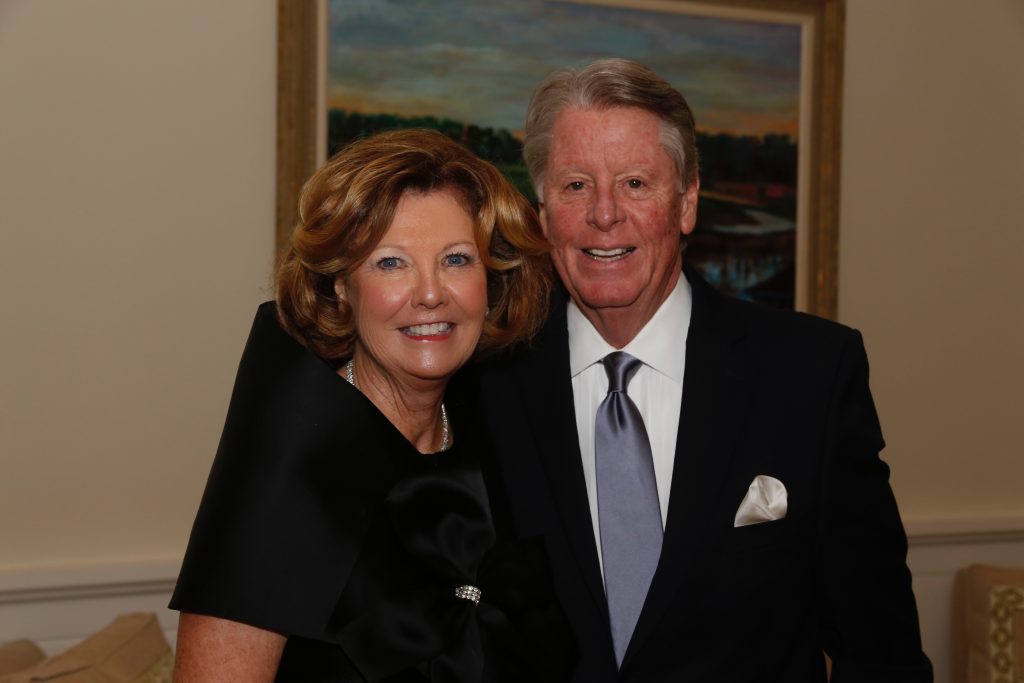 JUPITER, Florida – Jupiter Medical Center Foundation announced a $5 million gift from retired Sprint Nextel executive Tim Donahue and his wife, Jayne Donahue, to support the hospital's ambitious $300 million "Vision. Innovation. Impact." campaign. The Donahue's generous pledge will support Jupiter Medical Center's aggressive move toward open heart surgery by Fall 2018.  Their gift will be recognized as the Timothy and Jayne Donahue Cardiac Surgery Program at Jupiter Medical Center.
Jupiter Medical Center – currently a Center of Excellence in cardiac care – has invested heavily in expanding its interventional cardiac capabilities over the past three years. Since 2015, the hospital has forged an innovative clinical partnership with Mount Sinai Heart New York and added two interventional cardiac catheterization labs for procedures such as balloon angioplasty and coronary stents, increasing by 300 percent the number of coronary interventions Jupiter Medical Center performs. By April 2017 the hospital had achieved the 1,100 procedural volumes required for open heart attestation by the State of Florida. The next critical step is becoming a Level II Cardiac Surgery Program.
"Since our arrival in Palm Beach County, Jayne and I have been impressed with Jupiter Medical Center's phenomenal growth and outstanding services. The fact that Jupiter Medical Center is a not-for-profit hospital dedicated to serving the community has always appealed to us. To us, the new Cardiac Surgery Program is yet another step in the continuation of providing those with cardiac issues state-of-the-art care in a patient-first environment that is the hallmark of Jupiter Medical Center," said Tim Donahue.
This generous gift from the Donahues jump-starts a $10 million fundraising goal for the Cardiac Surgery Program, which will allow the hospital to deliver the most advanced cardiac procedures for patients with heart and vascular disease just minutes from their doorsteps. Already recognized among the top 10 percent in the U.S. for medical excellence in cardiac care, Jupiter Medical Center will soon be able to perform more advanced cardiac procedures, including cardiac bypass, valve replacement and repairs, as well as advanced interventional procedures such as transcatheter aortic valve replacement, advanced ablations for atrial fibrillation and open heart surgery.
New operating rooms, technology, labs, and more will make the Cardiac Surgery Program "open-heart ready." "Our goal is to improve the high level of cardiac care we already offer at Jupiter Medical Center," said Dr. Gonzalo J. Loveday, medical director, Mount Sinai Heart New York at Jupiter Medical Center. "It's crucial to have top-quality cardiac care minutes from home when seconds really count."
Jupiter Medical Center's affiliation with Mount Sinai New York encompasses all areas of cardiac care: wellness and preventive cardiology, non-invasive diagnostics, interventional cardiology, congestive heart failure, cardiac rehabilitation, electrophysiology, research and education, and the seamless continuity of care.
"Jupiter Medical Center is focused on building a world-class cardiac program with the best physicians, surgeons, and technology," said Liv Vesely, president of the Jupiter Medical Center Foundation. "Thanks to the generosity of the Donahues, we are thrilled to be able to invest even more in developing a robust cardiovascular program that includes open heart surgery."
Known for their support of many philanthropic causes, the Donahues have given to a number of other non-profit organizations and charities. Most recently they were recognized in 2017 for their ongoing support of Adopt-A-Family of the Palm Beaches. Tim Donahue serves on the Boards of Directors for NVR Inc. He also sits on the boards of UCT Coatings Inc., where he is chair, Ligado Networks and Radius Networks. Prior board service includes ADT Corporation, John Carroll University, Tyco International Ltd., Covidien Ltd. and the Eastman Kodak Company. He was named an Ernst & Young Entrepreneur of the Year in 2003.
For a word document featuring the press release and hi-res photo, click here.
Photo: Tim and Jayne Donahue
About Jupiter Medical Center Foundation
Since its founding in 1989, Jupiter Medical Center Foundation has empowered Jupiter Medical Center with the financial resources to reimagine the delivery of health and wellness to the region. Jupiter Medical Center Foundation, together with Jupiter Medical Center, is committed to transforming regional health care through leading-edge technology, patient-centered care, and enhanced facilities. The Foundation has funded a number of major projects at JupiterMedical Center, including the De George Pediatric Unit in partnership with Nicklaus Children's Hospital, the Margaret W. Niedland Breast Center, Anderson Family Orthopedic & Spine Center, the Frank E. and Mary D. Walsh Robotic Surgery Program, and the Florence A. De George Pavilion.
As a leading, not-for-profit medical provider in the region, Jupiter Medical Center relies on philanthropic gifts to maintain patients' well-being and quality of care, and Jupiter Medical Center Foundation is dedicated to securing this financial support in order to fulfill the mission of the organization. For more information, please visit jmcfoundation.org.
About Jupiter Medical Center
A not-for-profit, 327-bed, regional medical center, with 207 private acute-care hospital beds, and 120 long-term care, sub-acute rehabilitation, and Hospice beds, Jupiter Medical Center is reimagining how to restore the community's health and wellness. Award-winning physicians, world-class partnerships, and innovative techniques and technology enable Jupiter Medical Center to provide a broad range of services with specialty concentrations in cardiology, oncology, imaging, orthopedics and spine, digestive health, emergency and pediatric services, lung and thoracic, women's health, weight management and men's health.
Founded in 1979, Jupiter Medical Center has approximately 1,800 team members, 615 physicians, and 640 volunteers. Jupiter Medical Center continues to perform in the top 10 percent of hospitals for patient quality and satisfaction. For more information on Jupiter Medical Center, please call 561-263-2234 or visit jupitermed.com.