The Applause Inside – Part 2
By Wendell Abern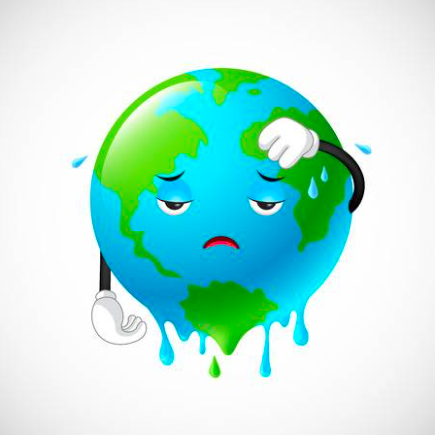 CURTAIN OPENS ON MALCOLM AND BETH, SEATED AT TABLE, AND GLARING AT RUDY, WHO SITS OPPOSITE THEM IN FRONT OF A SMALL FILM SCREEN.
RUDY: We're all on probation. (MALCOLM AND BETH SHOCKED.) We're supposed to get this planet to join in Oneness with the rest of the Universe by achieving Oneness on the planet itself.
BETH: And we're supposed to find ways to do that in only 50 billion years. Our projections show —
RUDY: You want to talk projections? Good. Let's talk projections. First you decided on an Applause Gene, so they'd all hear applause inside, then crave it from others. Then you decided on only two genders instead of the standard six.
Worse, you then decided to make the male gender physically stronger than the female. It never even occurred to you that men would end up telling women how to live, how to dress, and probably wouldn't even permit them to read or write. And your projection?
MALCOLM: We don't think –
RUDY: I'll say you don't! And when this race forms governments, the men probably won't let the women vote, either! Now, let's talk about another projection. Pigmentation.
MALCOLM: Irrelevant.
RUDY: Irrelevant?!
BETH: Rudy, their brains are almost as big as ours. And their love gene is one of the most powerful we've ever implanted. And what difference does skin color make?
RUDY: Oh, I see! When they meet each other, they'll applaud each other! Somebody wake me from this nightmare. I can't believe we hired you two! Different skin color has decimated every planet where it occurred!
MALCOLM: They didn't have the brains, the –
RUDY: We have brains! The committee has brains! And their collective brains foresee disaster. At the end of this session, we'll watch a little movie .For now, let's move to another projection. Agriculture.
MALCOLM: It has already begun.
RUDY: Yes, something you neglected to tell me, but guess whose ass got chewed out over it?
MALCOLM: (TO BETH) I told you he'd find out. (CALMLY) We believe the discovery of agriculture will cut at least a half-billion years off the planet's development.
RUDY: (EXPLODING) At what cost? We were all told explicitly that our efforts do not give us license to tamper with institutions that have always been deemed inviolable by our Constitution!
BETH: Rudy, let's work together here. Let's find ways to lop off two billion years. Please. Together.
RUDY: Together? Fine. Let's work together then. Tell me, what happens to a race when they discover agriculture?
BETH: They settle down.
MALCOLM: They no longer have to hunt for food because they can now grow their own.
RUDY: Yes! They grow their own! Then what?
BETH: They form little communities.
RUDY: Good. Great! And then what?
SILENCE. MALCOLM AND BETH LOOK AT EACH OTHER.
RUDY: C'mon, guys, we're working together here, right? What happens after they form little communities?
MORE SILENCE.
MALCOLM: (RESIGNEDLY) Boundaries.
RUDY: Boundaries! Yes, boundaries. Which become countries. Which give birth to leaders. And suddenly these vaunted leaders have disputes over these artificial boundaries. And guess what follows that? Wars. Wars!
BETH: But they don't have to go to war! Remember what they did on the planet, Boxyl? They submitted disputes to the newly-formed Global Arbitration Council to resolve all boundary disputes.
MALCOLM: And all disputes were settled peacefully, with minimal punishments. Anyone found guilty of violating someone else's border was deprived of zucchini for a year.
BETH: Rudy, we're just trying to –
RUDY: I know what we're trying to do! And we're doing it wrong! It's all going wrong! Remember your brilliant idea for propagation? Copulation! Remember that? Well, they're copulating so much down there they've turned it into an art form! The committee's projections show that by their year 2000, they'll have more than five billion people on that planet! And that's our minimum forecast. There won't be enough food, enough shelter, enough –
MALCOLM: Their monogamy gene hasn't fully developed yet.
RUDY: So what? When it kicks in, they'll stop copulating?
BETH: We're dickering with a new idea to minimize the fornication. If the women don't feel like having sex, they won' put out.
RUDY: Oh, wonderful. So how do they propagate then?
MALCOLM: We introduce the concept of marriage a million years early. Copulating will be confined to couples.
RUDY: Really? Name a planet where marriage curtailed copulation? C'mon, one planet. (SILENCE)
Guys, we're screwing up! We either fix this or get exiled to the planet, Zimprong. Let's move on to another projection. Communities. Remember? You asked for special permission because you felt it would knock off a half-billion years. Let's see how that's going. (SNAPS HIS FINGERS. SCREEN BEHIND HIM COMES ALIVE.)
Let me show you a film. From a satellite. This was taken, like, yesterday … or, in their terms down there … about four million years ago.
SCREEN SHOWS A SCENE RIGHT OUT OF THE MOVIE, "2001:" EARLY APE-LIKE CREATURES SIT ON THEIR HAUNCHES, OCCASIONALLY HOPPING AROUND A BIT. THERE ARE TWO GROUPS, ONE BLACK, ONE WHITE, GATHERED IN A CIRCLE, FACING EACH OTHER. IN THE MIDDLE ARE THEIR TWO LEADERS, EACH CARRYING A CLUB. THEY CIRCLE EACH OTHER WARILY. THEN THEY BEGIN BASHING EACH OTHER UNTIL THE WHITE HOMINID KILLS THE BLACK ONE.
RUDY: (STOPPING FILM) So much for pigmentation being irrelevant. Tell me what just happened down there, Malcolm?
MALCOLM: One of the leaders killed the other leader.
RUDY: And do we know why? (SILENCE) Can we guess why?
SILENCE.
RUDY: Okay, let's just assume –
MALCOLM: A boundary. Some boundary issue.
RUDY: Pigmentation boundary or artificial?
BETH: Does it matter?
RUDY: No. No, it doesn't matter. Because now we discover that your precious Applause gene has overpowered the Love gene that is supposed to magically bring everyone together!
BETH: The love gene is twice as big as –
RUDY: And apparently half as effective! Tell me, Beth, what did the white group do when their leader killed the black leader?
SILENCE.
RUDY: C'mon guys, what did the white group do? BETH AND MALCOLM LOOK AT EACH OTHER. BETH TAKES A DEEP SIGH. THEN:
BETH: They applauded.
CURTAIN. END OF ACT I.
Cantankerously Yours,
Wendell Abern
Wendell Abern can be reached at dendyabern@gmail.com.