The Eissey Campus Theatre at Palm Beach State College, 11051 Campus Drive, Palm Beach Gardens, FL  33410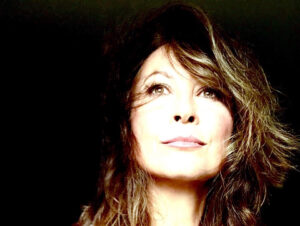 RRazz Room Headliner Series at The Eissey Campus Theater
Saturday, February 22, 2020 at 8pm
Tickets ON SALE October 14, 2019 at 10am.
Ticket Prices: $59/$69/$79
10% Group Discount Offer for Groups of 10 or more.
Ticket Office
Phone: 561-207-5900
Hours: Monday-Friday 10 AM – 5 PM
Physical Address: 11051 Campus Drive, Palm Beach Gardens, FL  33410
Tickets: EisseyCampusTheatre.org or 561-207-5900
THE VOICE. Broadway Star. Vocalist. Recording Artist.
LINDA EDER
"If You See Me"
"Charismatic stage presence and the talent to back it up." – Theater Pizzazz
One of America's most celebrated interpreters of pop hits, classic standards and smash showtunes, vocalist Linda Eder has received broad acclaim as both a Broadway star and hit recording artist. Her extensive entertainment career includes starring on Broadway in "Jekyll & Hyde," as well as releasing 18 hit solo albums. Hailed for transforming beloved melodies to truly make them her own, Eder has performed sold-out concerts nationwide and sang in the world's most prestigious venues, including Carnegie Hall, the Kennedy Center, Radio City Music Hall and more.
Following the anticipated release of her new, acclaimed 2018 album "If You See Me," Eder now performs the album's sweeping melodies that span Broadway and the Great American Songbook. The night will include musical gems such as "Before the Parade Passes By," "As If We Never Said Goodbye," "Music That Makes Me Dance/Can't Take That Away From Me," Down With Love," "Bring Him Home" and many more.
Eder has been featured on numerous PBS television concert specials, including "Clay Aiken's Tried & True," "Hallelujah Broadway," "Linda Eder: The PBS Concert," "Best of Broadway: Broadway The Leading Ladies," "Jim Brickman Plays The Disney Songbook," and more.
Eder has also collaborated with musical greats such as the late, Oscar-winning composer and pianist Marvin Hamlisch and conductor of the Boston Pops, Keith Lockhart.
Enjoy powerful interpretations of timeless melodies with this accomplished artist.