Cultural Corner
Wait… What?
By Lori Hope Baumel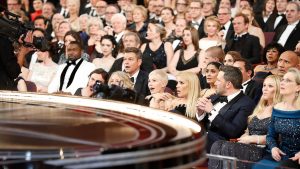 The past year gave us a plethora of surprises. Brexit, the election, the World Series and the Super Bowl provided jaw-dropping results. In the arts world, tumult continued. Adele won the Grammy for best album. Beyonce was thought to be the sure winner. Her album, Lemonade, made both societal and artistic statements worthy of the award. But, nonetheless, she went home without the honor. The fiasco at the end of the Academy Awards was another mind-bender. Admittedly, it made the finale a trifle more entertaining. Unfortunately, this was at the expense of the presenters (Warren Beatty and Faye Dunaway) and the "losers," the producers of La-La Land.
Let's take a moment and absorb what transpired after these occurrences. Working backwards chronologically, the producers of La-La Land handled their loss with dignity. After winning a barrel of Oscars for the film, they graciously stepped aside and handed over their golden statues to the producers of Moonlight, also an incredible film. In my heart, I was hoping Moonlight would get some type of attention. Winning the Academy Award for Best Picture acknowledged the film's societal message and superb casting (all completed with a minimal budget of 1.5 million dollars). If the victory for Moonlight encourages audiences to stream it in the future, then the hullaballoo was worth it. Whether Moonlight got the nod due to the #OscarSoWhite backlash is irrelevant. A film worthy of the award received it. Time to move on.
At the time of this writing, Adele is one of my favorite singers. This is difficult for me to say as I listen to at least 25 vocalists on a regular basis. Nevertheless, Beyonce's album was well produced. Her Lemonade video was so popular that it was parodied by Amy Schumer. The Academy of Motion Picture Arts and Sciences revised their voter qualifications this year. The Recording Academy needs to follow suit and take a long, hard look at their member qualifications. We have a year to see what transpires.
Since this is not a sports column, I won't go into much detail about the Chicago Cubs or the New England Patriots. All I can say is the underdog (Cubs) finally worked hard enough to get to the top. Staying there will be the difficult part. The Atlanta Falcons almost had their glory, but the Patriots provided the nail-biter ending. We got our money's worth in excitement from that game. For the first time, I felt my Comcast bill was worth it.
When it comes to politics, both Brexit and the U.S. election has given both countries a bit of post-election trauma. The results have caused a globalized ripple effect as well. Unfortunately, unlike an awards show, you can't turn the TV off and "wait until next year" to stabilize our economic, defense and healthcare problems. The winds of change are blowing too rapidly. Voices on every end of the political spectrum are rising, both noble and cruel. Society has become jaded by daily doses of disbelief.
It was once the role of the creatives, the artists, to rise and break barriers. When Jackson Pollack splashed paint abstractly onto a canvas it was considered radical. Harper Lee's To Kill a Mockingbird was banned from schools and libraries. Elvis Presley was photographed from the waist up when he appeared on The Ed Sullivan Show. Art educed emotion, society spoke up. Priorities and values changed. But has it changed much?
It has often been the job of creatives to start an ethical conversation. In a previous column, I mentioned that the current political environment should get our imaginative juices flowing. It appears that artists are going to have to work even harder to evoke an element of amazement. I cannot count how many people have said, "Nothing surprises me anymore."
America is learning how much energy it takes to resist, persist and fight for their constitutional rights. The freedom to create something original stems from the first of ten constitutional amendments known as The Bill of Rights adopted on December 15, 1791.
The first amendment states that "there is no prohibition on the free exercise of religion, abridging the freedom of speech, infringing on the freedom of the press, interfering with the right to peacefully assemble, or prohibiting the petitioning for a governmental redress of grievances."
We are ALL artists now. It is up to US to create a better future for ourselves and for our families.
Live… Go… Do!
TOP 5 list for April 2016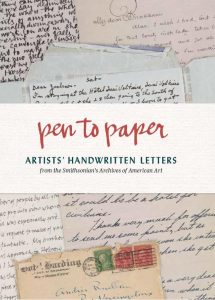 1) The Norton Museum
Just as putting pen to paper to create a line in a drawing is an artistic act, so is writing a letter. The exhibition Pen to Paper: Artists' Handwritten Letters ( from the Smithsonian's Archives of American Art), on view at the Norton from April 18 through June 25, 2017, reveals the beauty and intimacy of the craft of letter writing. From casually jotted notes to elaborately decorated epistles, the exhibition explores the handwriting of celebrated artists such as Alexander Calder, Mary Cassatt, Willem de Kooning, Winslow Homer, Robert Motherwell, Georgia O'Keeffe, Jackson Pollock, John Singer Sargent, Edward Weston, and others.
For more information see: Norton.org

2) Mounts Botanical Garden
The Literary Garden: Book Discussion
Tuesday, April 11 – 6 to 7:30 pm, Clayton Hutcheson Conference Room – FREE
Featured Book: Life Without a Recipe, A Memoir by Diana Abu-Jaber
Few pleasures in life surpass that of reading a good book or cultivating your own garden. Mounts Botanical Garden is partnering with the Palm Beach County Library System to combine these joys by uniting book lovers and garden enthusiasts with dynamic reading selections, followed by a discussion the grounds of the Garden.
(Note: To pre-register, call the Director of Programs at Mounts at 561.233.1751.)
Stories in the Garden:
Colors Everywhere
Friday, April 14 – 10 to 11:30 am, Mounts – The Pavilion – FREE
Speaker: Stacey Burford, Youth Services Librarian
Celebrate the 13th year of Stories in the Garden by bringing young ones (ages 2-6) to these FREE nature-themed programs co-sponsored by the Palm Beach Library System. They'll love the interactive stories, songs and learning activities in the Garden. Programs are held rain or shine in the sheltered Pavilion. No reservations required, except for parties of six or more. A craft activity to culminate each day will be reserved for the first 30 registrants.
(Note: To pre-register, call the Director of Programs at Mounts at 561.233.1751 or Stacy Burford at 561.649.5439.)
3) Palm Beach Opera comes to the Kravis Center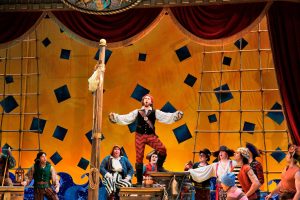 Palm Beach Opera Brings Gilbert & Sullivan's
The Pirates of Penzance To Its Stage
April 7-9
Appearing on the Palm Beach Opera stage for the very first time, W.S. Gilbert and Arthur Sullivan's The Pirates of Penzance is an uproarious comedy with razor-sharp wit, and a brilliant score full of memorable melodies. Comic mayhem ensues when a rollicking band of pirates plot to keep a young man from leaving their employ. Mistakenly apprenticed as a child, Frederick was to be released on his 21st birthday but, alas, being born on February 29th, he's technically only five years old. The Pirates of Penzance with be sung in English with supertitles projected above the stage. Performances are at 7:30 pm on April 7 and 8 (Friday and Saturday), and 2 pm on Sunday, April 9. The company's annual Children's Performance will be a one-hour abridged performance of The Pirates of Penzance, presented at 1 PM on April 8 (Saturday) at the Kravis Center for the Performing Arts. Fun, interactive Education Stations open in the lobby at 11:30 AM. All tickets for Children's Performance are $5, and are on sale now.
For more information, please visit pbopera.org.
4) Palm Beach Photographic Centers Presents
PHOTOGRAPHY OF PLACE
Geographic Images by 22 International Artists
Exhibit ends May 27, 2017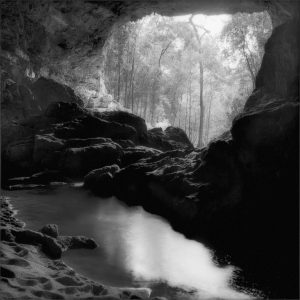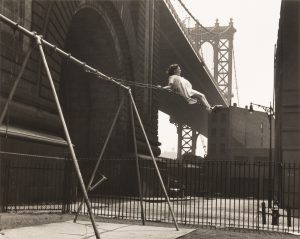 "Curated by Raymond Merritt, this stunning exhibition will present photographs by 22 different artists that are best known for their images of specific geographic places," says NeJame. "The photographers range from grand masters to accomplished amateurs and as diverse as the places they capture on film." – PBPC Press Release
The Photo Centre is located at the City Center municipal complex at 415 Clematis Street in downtown West Palm Beach. Hours are 10 am to 6 pm Monday – Thursday; 10 am to 5 pm Friday and Saturday. For more information, please call 561.253.2600 or visitwww.workshop.org or www.fotofusion.org.
5) Get your tickets NOW!
There are some exciting events coming up soon and for the 2017-2018 season. Don't sit in the nosebleed seats. Check out these sites for upcoming entertainment:
Diana Ross in April – Trevor Noah in June! Go to: Kravis.org
Oliver – Saturday Night Fever – Bye, Bye Birdie! See: lakeworthplayhouse.org
Lynn Conservatory of Music – Classical music at its best: See: lynn.edu/events