Wellington Announces Additional Park & Facility Openings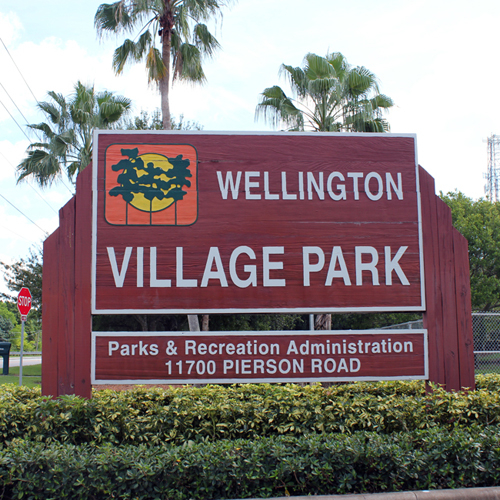 Wellington is committed to maintaining the safety and health of all its residents.  After carefully reviewing the latest County and Governor's emergency orders, Village officials announce the opening of the following parks and facilities, effective this week.
PARKS & FACILITIES OPEN*
Aquatics Complex

visit wellingtonfl.gov/Aquatics for details

Tennis Center

(singles and doubles only)

Dog Park at Greenbriar Park
Village Park
Wellington Environmental Preserve

(observation tower remains closed)

Neighborhood parks

see the complete list at Wellingtonfl.gov/Parks

Select sports fields

see the complete list at Wellingtonfl.gov/Parks

Boat Ramp
Equestrian Trails
Walking trails
Golf Courses
*Hours vary by park/facility. Please check Wellington's website for specific hours.  
ALL VISITORS MUST
Bring their own drinks
Bring their own hand sanitizer and mask
ACTIVITIES ALLOWED
Walking, running, biking
Singles and doubles Tennis
Singles and doubles Pickleball (outdoor only)
PROHIBITED
Play Field Sports (baseball, football, soccer, lacrosse, etc.)
Share sporting equipment
Gather in groups of more than 10
CLOSED UNTIL FURTHER NOTICE
Village Park Gymnasium
Wellington Community Center
Playgrounds (including Scott's Place & Tiger Shark Cove)
Pavilions
Visit Wellingtonfl.gov/Parks for the latest information about park and facility openings, or follow Wellington Parks and Recreation on social media (@wellingtonflrec).
For COVID-19 information, updates, and resources from the Village of Wellington, visit www.wellingtonfl.gov/Coronavirus. Sign up to receive email notifications as soon as updates are published and available on the website at www.wellingtonfl.gov/NotifyMe.
As another way to stay informed on the latest news and updates from the Village, residents are invited to sign up for Wellington information and updates at www.wellingtonfl.gov/Newsletter.