Wellington Art Society to Host Artist Reception at the
Wellington Community Center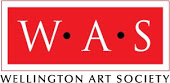 The Wellington Art Society is hosting a reception on Thursday, April 6th from 5:00pm to 7:00pm in the lower level of the Wellington Community Center. Artists selected to participate in the rotating gallery exhibit will be recognized at the informal reception. The Wellington Art Society will be displaying original works of art, books, and offering door prizes and prints for sale. The public is invited to attend and enjoy the local art on display.

As another way to stay informed on the latest news and updates from the Village, residents are invited to sign up for Wellington information and updates at www.wellingtonfl.gov/enews.

For information about other Wellington programs, events, activities, and updates, please visit www.wellingtonfl.gov or watch WellingtonTV for the latest happenings.