Wellington Honors Late Village Founder with Public Viewing
Saturday, November 21, 2020
Wellington will honor former Palm Beach County Commissioner and Village founder, Ken Adams, with a closed casket viewing on November 21, 2020. The public is invited to pay their respects at the Wellington Community Center (located at 12150 Forest Hill Blvd)  from 11:00 AM – 5:00 PM.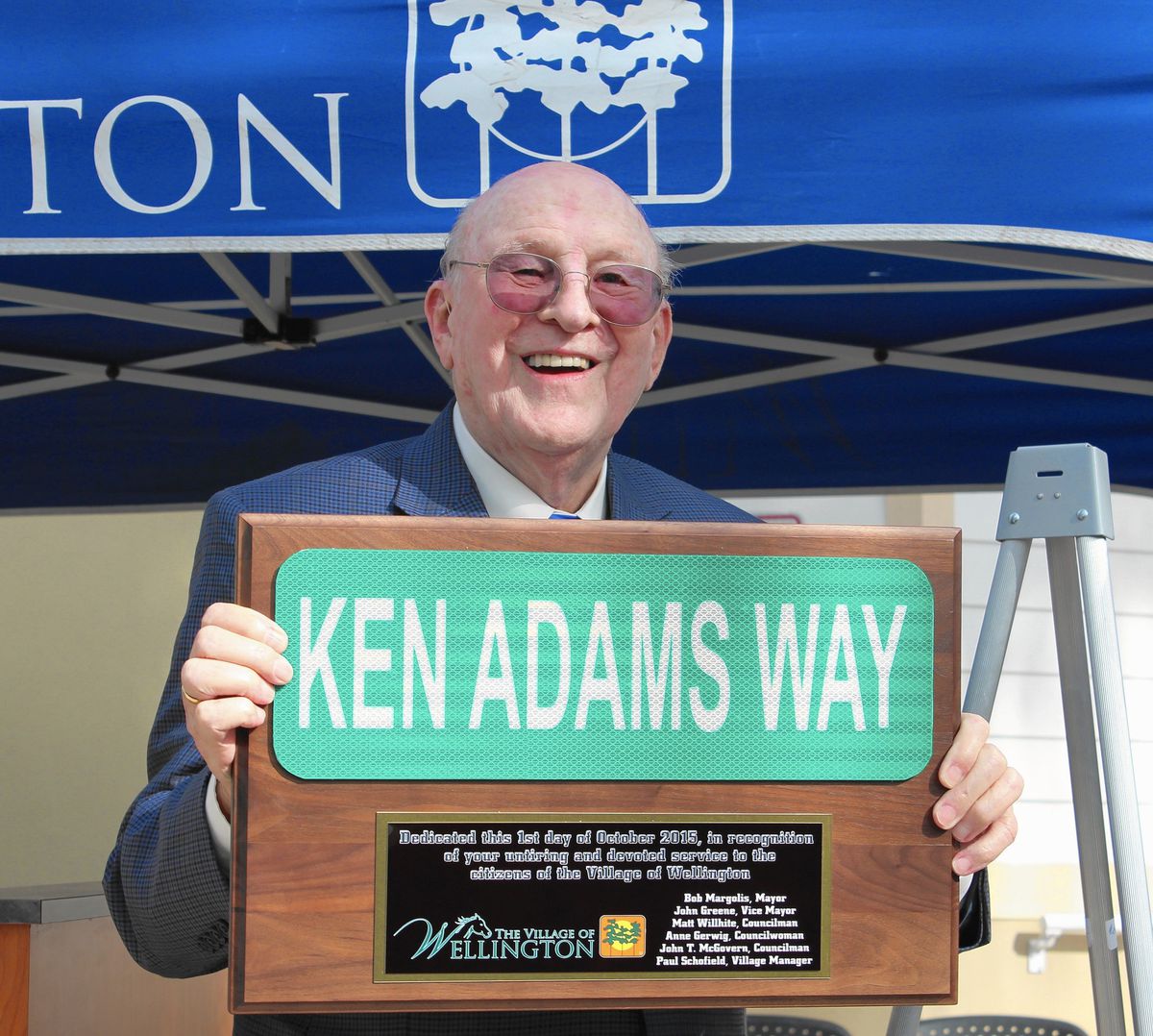 Visitors must follow all Centers for Disease Control and Prevention guidelines, including social distancing and wearing a mask.
Mr. Adams died on November 10th after a prolonged illness. He was 90 years old.
"Wellington is deeply saddened by the loss of a great leader, community advocate, and friend. We are grateful to Mr. Adams for his dedication to making Wellington a great place for everyone. His foresight and wisdom early in the Village's development was instrumental in Wellington becoming what it is today. Ken loved the Village and he was greatly invested in our hometown; he was a tireless, dedicated advocate for Wellington. Ken Adams is part of what made Wellington such a unique and special place, his memory lives on in the road that bears his name, Ken Adams Way, and his inclusion on our Founders Plaque," said Village Manager, Paul Schofield.
Those unable to attend the viewing will have a chance to see the procession and viewing on WellingtonTV (Comcast 18, AT&T Uverse 99) the week of November 23rd.
As another way to stay informed on the latest news and updates from the Village, residents are invited to sign up for Wellington information and updates at www.wellingtonfl.gov/Newsletter.