Wellington Seeks Proposals for Community Center Classes & Programs
Wellington's Parks and Recreation Department seeks talented, positive, and innovative Independent Contractors that would like to share their expertise with the community by offering a variety of classes and programs at the Wellington Community Center.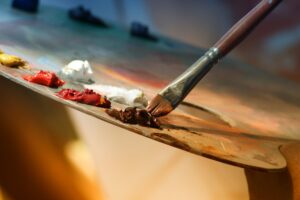 Examples of class offerings sought include (but are not limited to) the following:
Handyman / DIY / Shop Classes
Photography / Videography
Cooking and Food Prep Classes (Healthy, Multi-Cultural, From Scratch, etc.)
Adult Art—Drawing (various styles), Watercolor, Oil Painting, Acrylic Painting, etc.
Outdoor and/or Nature-based Programming
Wellness—Daytime Fitness programs
Education and/or STEM Programs
Interested parties should submit their program proposals to Chris O'Connor, Community Programs Coordinator, at the Wellington Community Center (12150 Forest Hill Boulevard). Details in proposals should include, at minimum, a program curriculum, time and day availability, program duration, fees, and professional background. Please note that Independent Contractors are not employees of Wellington.
For more information, please contact Chris O'Connor at coconnor@wellingtonfl.gov or (561) 612-6697. To learn about current offerings at the Wellington Community Center, or to explore the venue, visit www.wellingtonfl.gov/CommunityCenter.
As another way to stay informed on the latest news and updates from the Village, residents are invited to sign up for Wellington information and updates at www.wellingtonfl.gov/newsletter.
For information about other Wellington programs, events, activities, and updates, please visit www.wellingtonfl.gov or watch WellingtonTV for the latest happenings.