Wellington's Annual Tribute Music & Food Truck Festival
Returns this Month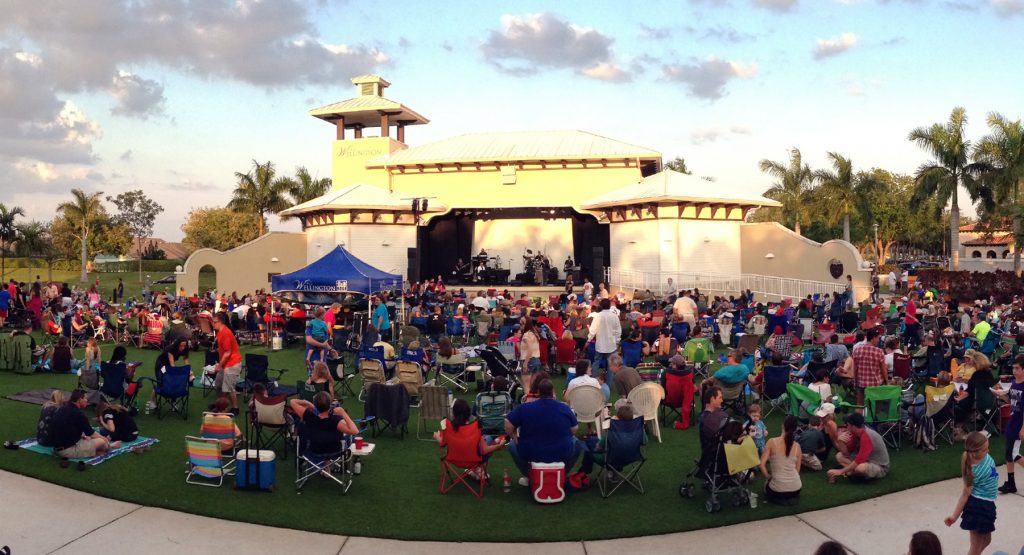 The Annual Tribute Music and Food Truck Festival returns to the Wellington Amphitheater (12100 Forest Hill Boulevard) this month, with two weekends full of food trucks, costumed character entertainment, and music by some of the best tribute bands in all of South Florida.

The Tribute Music and Food Truck Festival is FREE to attend. The festival is scheduled for Thursday through Saturday, February 14th through 16th; and February 21st through 23rd. Approximately 10 to 15 food trucks will attend each event (limited to approximately 5 or 6 trucks on February 16th *). Trucks will be on site from 5:00 to 9:30 p.m. and concerts will begin each evening at 7:00 p.m. Attendees are encouraged to arrive early and bring their own blankets and lawn chairs for seating.

See the schedule below for the full concert lineup.

Boston Tribute by SMOKIN
7:00 pm
Thursday, February 14th
Billy Joel Tribute by Turnstiles
7:00 pm
Friday, February 15th
Foreigner Tribute by 4NR2
7:00 pm
Saturday, February 16th*
Fleetwood Mac Tribute
by Dreams: Crystal Visions of Fleetwood Mac
7:00 pm
Thursday, February 21st
Eagles Tribute by The Long Run
7:00 pm
Friday, February 22nd
Elton John Tribute by Absolute Elton
7:00 pm
Saturday, February 23rd

*On Saturday, February 16th, the Wellington Classic Brew Fest will be hosted within the same complex from 3:00 p.m. to 7:00 p.m. For details visit www.wellingtonclassicbrewfest.com

As another way to stay informed on the latest news and updates from the Village, residents are invited to sign up for Wellington information and updates at www.wellingtonfl.gov/enews.

For information about other Wellington programs, events, activities, and updates, please visit www.wellingtonfl.gov or watch WellingtonTV for the latest happenings.