WEST PALM BEACH GREENMARKET
Every Saturday; 9 A.M. – 1P.M. FREE (GreenMarket will take place weekly on Saturday through April 20, 2019, with the exception of March 30, due to the Palm Beach International Boat Show)
West Palm Beach Great Lawn, near the West Palm Beach waterfront, 100 Clematis Street,
West Palm Beach, FL 33401 (N. Clematis St., just west of Flagler Drive)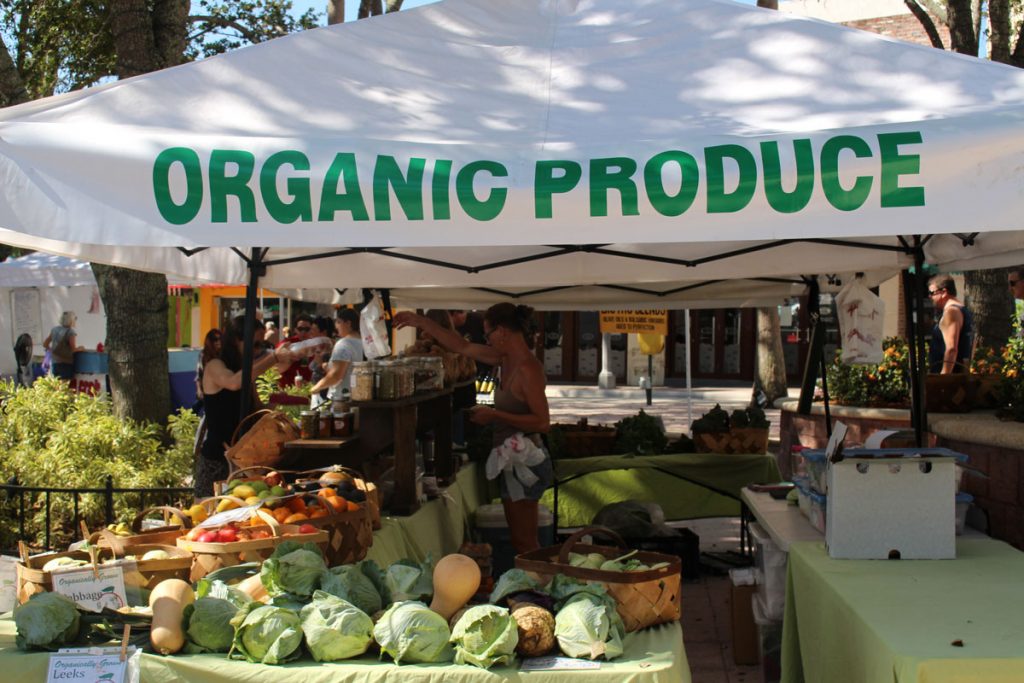 The 2018 – 2019 season includes more than 90 vendors selling locally-grown food, fresh flowers, decadent baked goods, vegan offerings, coffees, teas, spices, handmade items, homey finds, and much more. The Saturday staple is the premier place to bring the family – pets included.
This year's GreenMarket theme is "We PRODUCE Fun for Everyone," which is apparent in the beyond-the-produce fun that is available for visitors of all ages. In addition to the local vendors, the GreenMarket also features live music, unlimited mimosas for $10, free activities for kids, monthly historical walking tours and plentiful green space and seating, which creates a morning full of fun and relaxation.
Parking is available in two City garages, both just blocks from the waterfront. Parking is free in the Evernia/Olive garage during market hours and there is a flat fee of $5 in the Banyan/Olive garage before 1 p.m. Those interested in arriving by boat can also take advantage of the City's free public docks. In addition, as part of its plan to go greener, the City is encouraging visitors to arrive by way of the City's popular, free and fun trolley. Hop on the Yellow Line and save those CO2s.
REMINDER: March 30th: No West Palm Beach GreenMarket due to the Palm Beach International Boat Show instead the City of West Palm Beach is hosting a Farmer's Market at Currie Park | 2400 N. Flagler Drive 33407