WYCLIFFE GOLF & COUNTRY CLUB IN WELLINGTON, FLA., APPROVES $18.1 MILLION CLUBHOUSE RENOVATION PLAN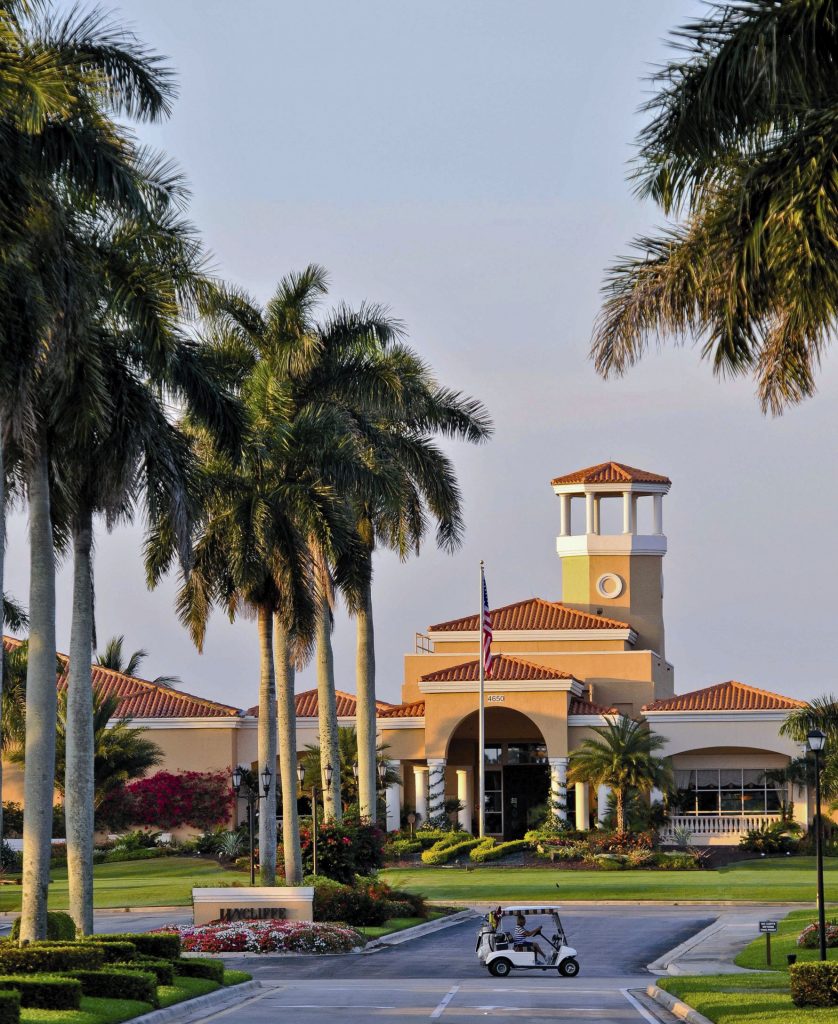 WELLINGTON, FLORIDA; November 9, 2017 – 81% of the voting membership at Wycliffe Golf & Country Club in Wellington, Fla., approved a comprehensive renovation plan scheduled to begin in the spring of 2018. The goal achieved was to develop a master plan that balances the needs of the community with that of the next generation of members. New amenities and upgraded facilities include a new signature restaurant, a lobby bar & lounge, refurbished banquet room, complete spa and fitness center renovation and outdoor pool pavilion with additional soft seating and deck space.
"Research has shown us that the next generation of club members is somewhat different from those who purchased this type of lifestyle 10-20 years ago and are looking for more resort-style amenities with an emphasis on fitness and well-being," said Doug Lipman, president of the club's Board of Directors. "Our current membership understands that we need new members to continue our lifestyle. In order to do that, we need to appeal to the changing demographics of members who are in the position to buy into country club living. Achieving that goal is our vision for this project."
"The overwhelming response from our members supporting this renovation was astounding," said Rob Martin, COO and General Manager of Wycliffe Golf & Country Club. "Our team is enthusiastic about the upgraded amenities and we know this renovation will put us in a competitive position to attract new members and enhance the lifestyle of our current population."
The process assimilated over several years of member feedback and surveys and over 30 member information sessions. The overall project will begin in the spring of 2018 with completion in the fall of 2019. "When coming up with this plan it was important for us to factor in minimal disruption of member activities and services throughout the renovation so our members can maintain the social life they have come to know and love at Wycliffe," said Martin.
"This improvement plan is a win-win for everyone. With financing at historical lows we have been able to provide a financing plan for our members that has little to no impact on current payments," said Lipman.
Design partners for this project include Glidden Spina + Partners, Image Design, WGI and CBRE.
###
About Wycliffe Golf & Country Club:
Located in Wellington, Florida, Wycliffe Golf & Country Club, is a slice of paradise that offers luxury resort style living in a private golf community real estate property. Members enjoy the amenities of two championship golf courses, 16 Har-Tru tennis courts, five pools, full-service spa, fitness and wellness center, personal trainers, exceptional casual and fine dining, plus expansive social events and programs, including Audubon International accreditation and partnership. Wycliffe Golf & Country Club was recently recognized as one of the Healthiest Country Clubs in the nation and also awarded the prestigious Distinguished Gold Club of the World award, as determined by the annual Distinguished Clubs of the World award program conducted by BoardRoom magazine, one of the most respected trade publications serving private clubs. Wycliffe is minutes away from the equestrian epicenter of Wellington; world class polo and championship show jumping. For more information about Wycliffe Golf & Country Club, private events, real estate sales and membership, please call 561- 964-9200 or visit http://www.wycliffecc.com.