A DYNAMIC DINING DESTINATION FOR NEW ENGLANDERS — IN THE SUNSHINE STATE
By Mike May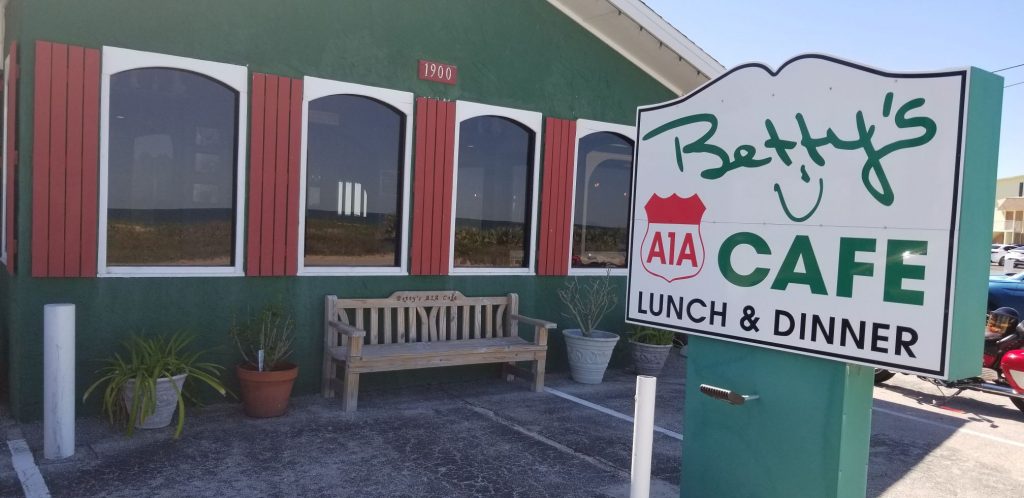 When it's time for lunch or dinner, New Englanders and golfers on vacation in the Sunshine State have a home away from home in northeast Florida. It's a family owned and operated restaurant called Betty's A1A Café (1900 Ocean Short Boulevard, Ormond by the Sea, Florida; 386-441-8131), located a few miles north of Daytona Beach. While the name of this restaurant is rather non-descript, what's served inside is anything but non-descript, as the food — and its desserts — will remind you of some of the finest fare served in esteemed New England dining establishments.
In keeping with its New England roots, Betty's A1A Café, owned by Gene O'Keefe and his late wife Betty, is a seaside restaurant perched on the west side of A1A, about a stone's throw from the ever-present surf of the nearby Atlantic Ocean. The restaurant's ocean views, through its many big-picture windows, are attention-getting and are as great as the quality of the food.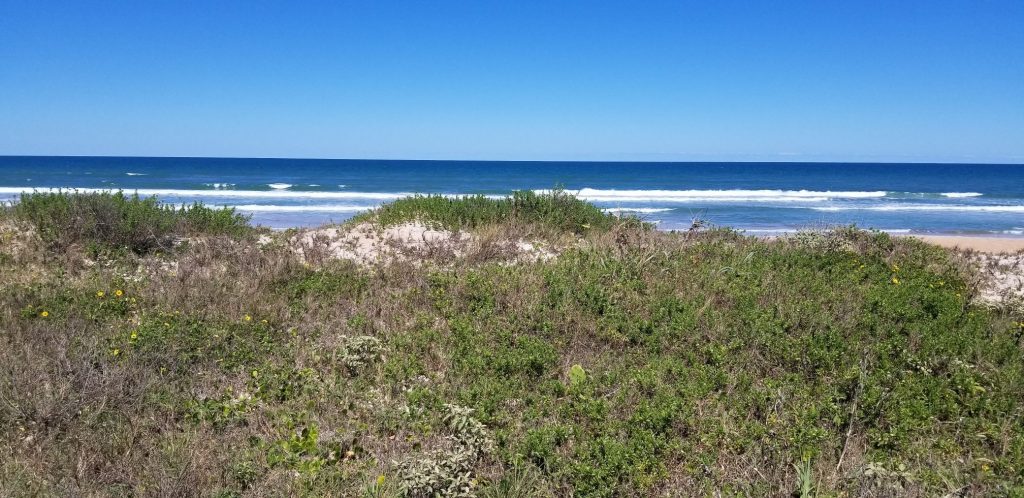 The menu at Betty's A1A Café features many traditional New England dishes such as Lobster Rolls, Fried Lobster, Seafood Cake Dinner, Sweet New England Clam Rolls, Fresh New England Haddock, New England Clam Chowder, Scampi Portofino, and the Crazy Caesar Salad with Shrimp. In addition to the fine food, Betty's A1A Café's prices are affordable with a welcoming atmosphere.
"The consistency of the food we serve is what brings customers back," said Robin Robbins, front-of-the-house manager, Betty's A1A Café.
In order to accurately claim it serves New England-style seafood dishes, the seafood on the menu continues to come from the waters of the north Atlantic. Fresh seafood is flown in two or three times a week from Ipswich, Massachusetts (famously known for its clams) to Daytona Beach.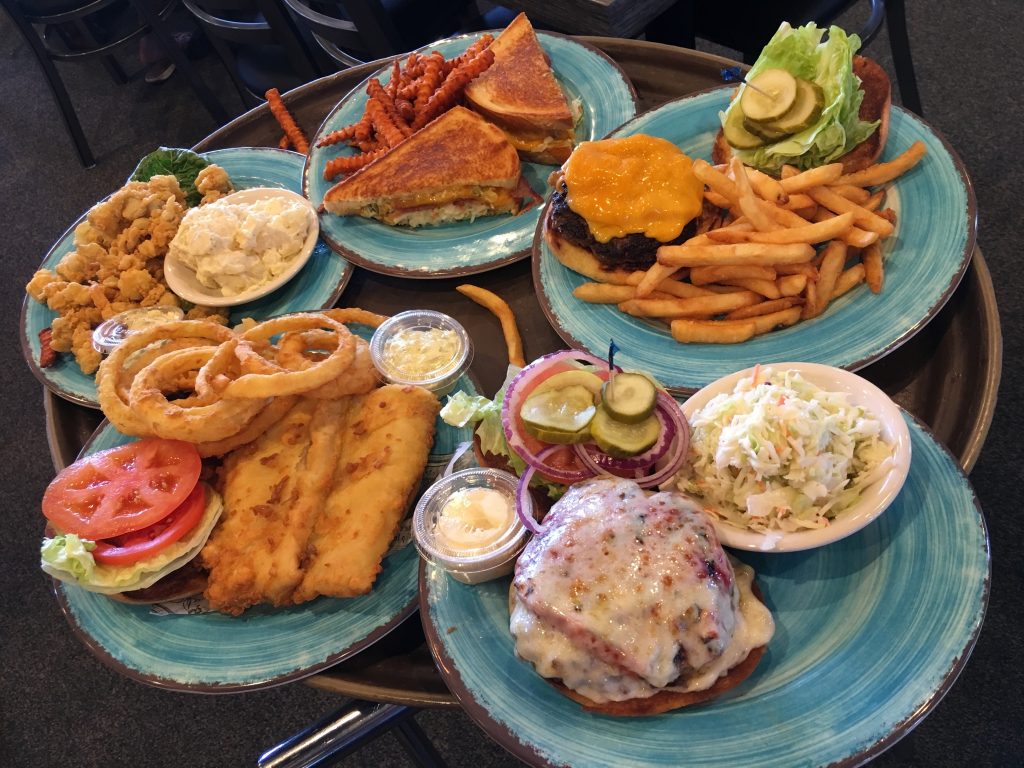 While seafood is the specialty, it's not the only food category customers can enjoy as the menu includes appetizers, soups, salads, burgers, chicken, steaks, pasta, and a wide variety of parmesan dishes featuring eggplant, fish, scallops, chicken or shrimp.
It's also worth noting that Betty's A1A Café has three weekly specials. On Mondays, it's meatloaf with fresh carrots, mashed potatoes, and gravy. On Thursdays, it's a turkey dinner with all the fixings. And, on Saturday's, it's prime rib. And, according to restaurant general manager (and Betty's sister) De D'Allesandro, the "chicken tenders and fried clams are to die for" and the "onion rings are made with a batter which is a D'Allesandro family recipe."
What you won't find on the menu is a list of specific desserts. Instead, there's a statement on the menu which says "Save Room for Our Homemade Desserts." At Betty's A1A Café, desserts change on a frequent basis as they are prepared daily from scratch by the kitchen's dessert guru, Joanne O'Keefe, Betty's sister in law.
Nearly every day, you can order key lime pie, chocolate cake, carrot cake, banana delight, chocolate pudding pie, and coconut pudding pie. Some of the featured desserts are Boston crème cake, triple lemon cake, pineapple upside down cake, streusel pumpkin pie, which is usually served during the Thanksgiving and Christmas holidays, and one of three different cheese cakes, made with blueberries, chocolate chips, and cherries.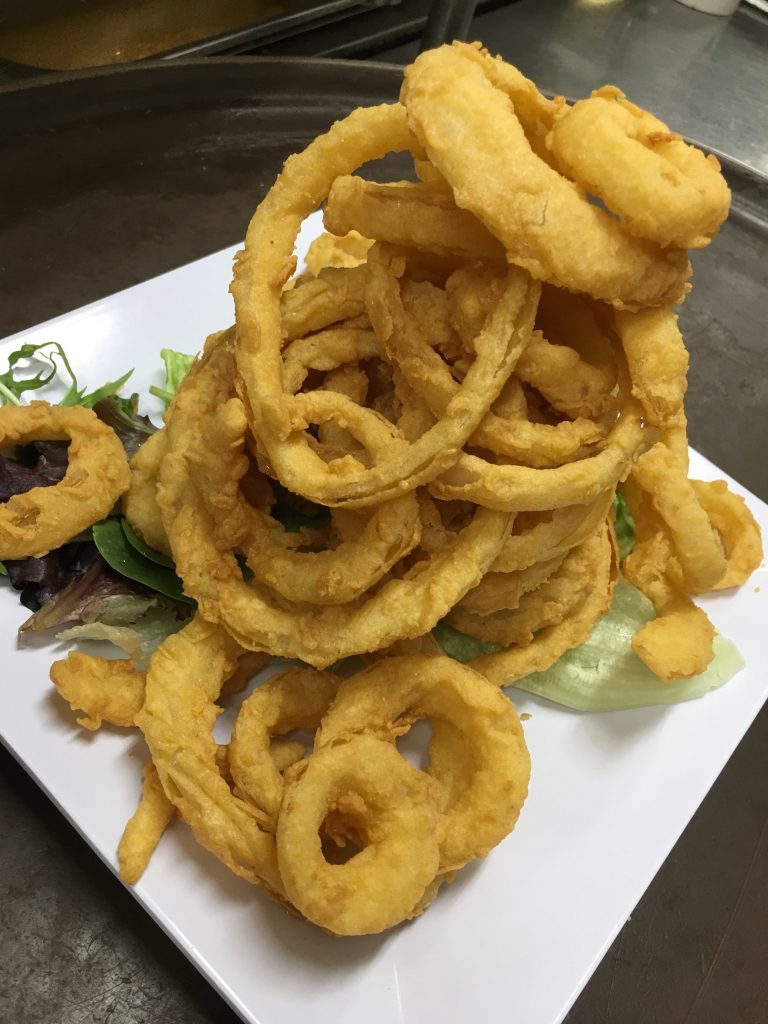 "Joanne bakes every day and she makes whatever she wants," revealed D'Allesandro. "Joanne makes everything from scratch – cakes, pie shells, frosting, and fillings."
Not only are the desserts delicious, but the servings are huge. You can almost make a meal out of dessert.
"Many customers walk in just to have dessert," revealed Robbins.
The staff at Betty's A1A Cafe takes pride in their customer service, as their main goal is to "please." Not surprisingly, Betty's A1A Café's specialty is to "take pride in its food and service." This commitment to excellence is so strong it appears in print on the restaurant's menu.
"We have lots of regular customers and our business is all based on word-of-mouth, but we do have a presence on Facebook," added Robbins.
The restaurant opened in 2001 and is very similar to the D'Allesandro family's first restaurant, Arthur & Pat's in Brant Rock, Massachusetts, which closed in 2014, after a successful 40-year run.
"We announced the closing of Arthur & Pat's on Facebook and we received 65,000 responses within 48 hours," noted D'Allesandro. "Hundreds of customers were sad to see us close Arthur & Pat's. We went out on top."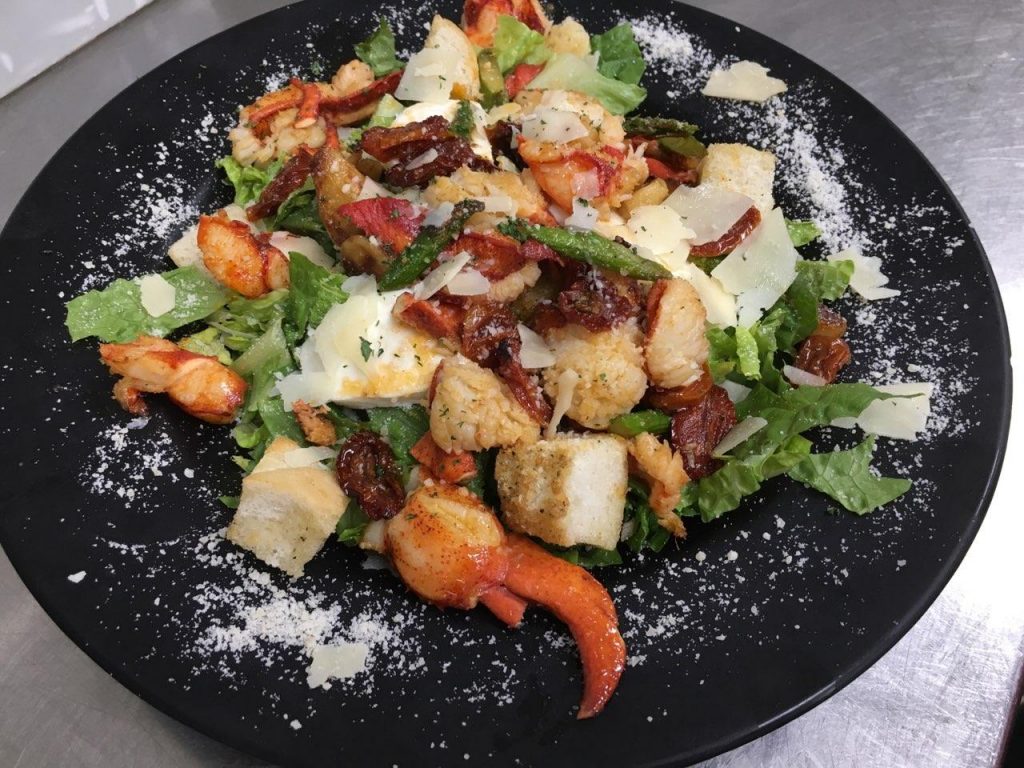 Even after Betty's death in 2015, Betty's A1A Café continues to operate in the same spirit as when she was alive. In fact, Betty was a big fan of angels. As you would expect, the restaurant has nearly 80 angels – 77 to be exact — on display throughout its premises.
"I'm involved because I want to keep Betty's legacy intact," said D'Allesandro.
Clearly, she is doing just that. Inside this restaurant, the table services are always clean, the furniture is well maintained, the chairs are comfortable, and there's no dust build-up. You feel comfortable and at home at Betty's.
This restaurant's ties to the D'Allesandro family are strong. For instance, the family's recipe for batter for the fried food comes from Arthur D'Allesandro, Betty and De's father. The recipes for all the seafood dishes derive from Art D'Allesandro, Betty and De's brother. Besides creating the recipes, Art's name also appears on the menu: try Art's Scallop Sandwich. Arthur's name also appears on the menu. Try Arthur's Famous Shrimp. Both items are popular selections.
Sports fans from New England are so welcome at Betty's A1A Café that the logos of the Boston Red Sox, New England Patriots, Boston Celtics, and Boston Bruins appear on the menu. Golfers are another group of people that gather at Betty's A1A Café on a regular basis.
"We get lots of local golfers from private and public golf courses in our area such as Riviera, LPGA, Oceanside, and Halifax Plantation," added Robbins. "Our relaxed and easy going atmosphere, food quality, and cold beer – especially our selection of craft beers — attract golfers."
Customers who visit Betty's A1A Café are always quick to return and they know what they like.
"I have been there so many times that I have lost count," said Bet Taylor of Daytona Beach. "I love the grilled fish sandwich and the crazy Caesar salad is great. For dessert, there's nothing better than the coconut cream pie. It's wonderful."
"The fried shrimp is very good and the Caesar salad goes very well with it," added Kate Millon of Ormond Beach.
Betty's A1A Café is open six days a week – from Wednesday through Monday – for lunch and dinner. The doors open at 11:00 am and close at 9:00 pm (or later). It's closed on Tuesdays.
Before heading to Betty's A1A Café, call in advance (386-441-8131) and find out what's for dessert and ask if the Sox, Pats, Celtics or Bruins have a big game on the restaurant's TV. But, don't call on Tuesdays.
# # #
The author of this story, Mike May, is a freelance sports, golf, travel, and restaurant writer who resides in south Florida and can be reached at mmaymarketing@gmail.com. His website is: mikemaymarketing.com