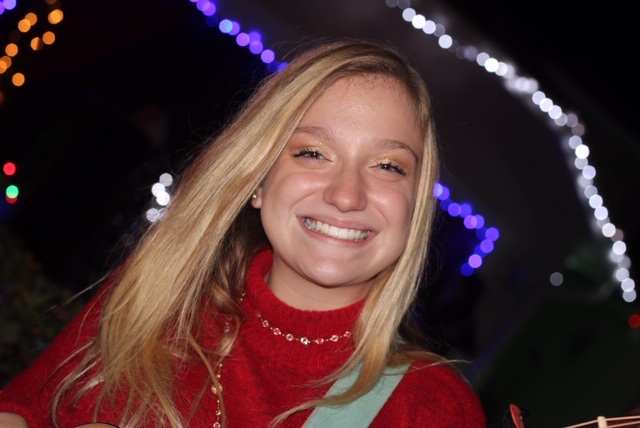 This month I had the pleasure of sitting down with local country singer Alyssa Marie Coon, who's only 14 years old, and asking her a few questions. Alyssa has performed at BB Kings, Delandapalooza, Bank and Blues club at Daytonapalooza, Deland Original Music Festival, Miami Marlin Stadium, Roger Dean Stadium, Florida Atlantic University, Wellington Winterfest, Royal Palm Winterfest, Boots and Bourbon Country Festival, Deerfield Beach Country Music Festival, Various Fall Festivals, charity events, private parties, restaurants and coffee shops. She even had the honor to sing at Chicago Symphony Hall last spring. She's currently in the 8th grade at Bak Middle School of the Performing Arts.
AW: Since when did you realize you wanted to sing and be a performer? How long have you been playing the guitar?
AC: When I was in the car singing songs from the Wizard of Oz, I was just 2 years old. I seemed to know all the songs from the Wizard of Oz at 2 years old. At 6, I started taking singing and piano lessons. Then a year later I recorded my first music video "Born to Fly" -the Danielle Bradbury version. I've been playing guitar for about 5 years now and the ukulele for 3 years.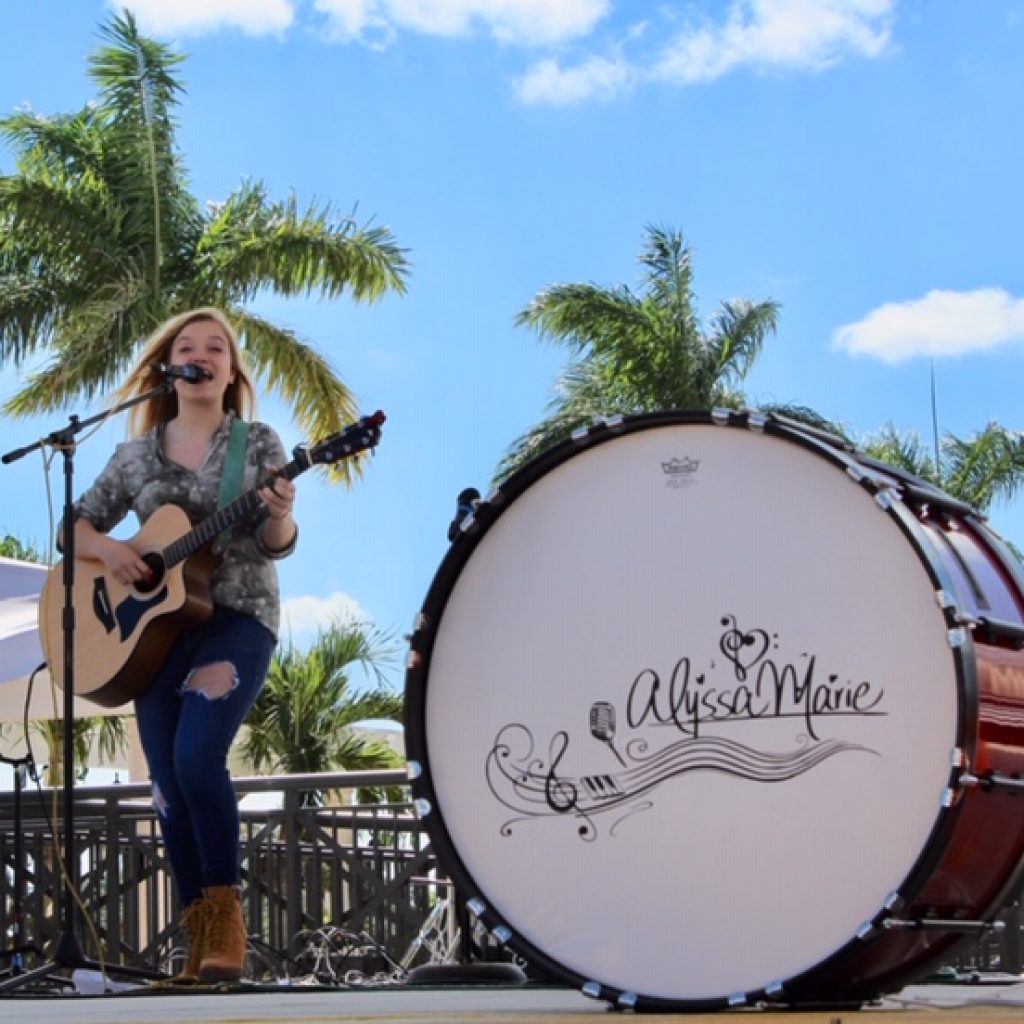 AW: Who are some of your favorite artists?
AC: Danielle Bradbury, Kacey Musgraves, Kelsea Ballerini and Luke Combs.  
Click here to see Alyssa Coon doing Kasey Musgraves' "Slow Burn."
AW: What's on your schedule for March 2019?
AC: On the weekend of March 2-3, I'm playing at the Midnight Sun Festival in Lake Worth, a Finnish Festival. I'm singing in the Our Town America Festival in Coral Springs on March 9. I also play in nursing homes around Palm Beach County. Other venues I play at are restaurants and coffee shops. To keep track of my schedule, you can like my Facebook page, or follow me in Instagram (@AlyssaMarieCoon).
AW: What's the greatest thing about performing?
AC: Connecting with the audience, sharing my story through the song. I actually love being on the stage; it puts me in my comfort zone. I enjoy watching the audience sing along, tap their feet and enjoying themselves.
AW: What's the most challenging thing about performing?
AC: Explaining what the songs are about in between songs. I needed to learn to elaborate more. The audience wants to get to know you. Recently I've been better at making eye contact and telling the whole story.
AW: When did you start writing songs? Share some of your lyrics with us.
AC: In 6th grade, my first song was "You Saved Me" in 2016. I always wanted to write songs about my closest friends – how they support me and how they make me better. I actually wrote it on a Monday and performed it on a Wednesday at the American Equestrians Got Talent competition. I've written about 10 songs so far. Some of the lyrics include, "Never let that get to you, just fight the world brand new and let the real you fly." "I sank and almost drowned, but you saved me."
AW: What's your greatest honor so far or claim to far as a singer/songwriter?
AC: Meeting Danielle Bradbery at the Rib Round Up in West Palm Beach. I was so excited to meet her that I actually started shaking. I took a photo with her and got the chance to tell her that she inspires me. She inspired me to sing in public when I was just 7 years old. Also, I got to go to Dollywood for an awards ceremony. I got to see Dolly Pardon's childhood house while there. I was chosen as the Josie Music Award Nominee in Tennessee for Young Adult Artist, Young Adult Vocalist and Song of the Year.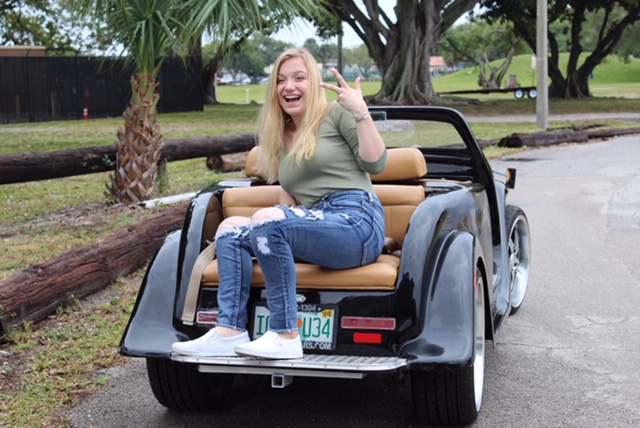 AW: Do you still take music lessons?
AC: Yes, piano lessons and classical vocal lessons. These classical lessons are more focused on technique. I'm working on different ranges and pitches. We do vocal warm ups. It's totally different, but it gets me on track for the country pop music that I like to do.
AW: Why do you think music is important in a child's life? In everyone's life?
AC: For different reasons, a song can really impact someone's life. A single song can change your life. If you're a song writer, you can get your feelings out onto a piece of paper. Taking lessons has helped me improve with this. Music helps with memorization; music theory improves math skills. Music is great for brain development; it teaches control and multi-tasking. It can be therapy as well.
AW: Tell us about your family.
AC: I'm an only child. Currently, I live with my Grandma, my dog Infiniti ("Fin"), my Mom and my Dad. My parents support me 100%. Dad helps me with sound, and Mom arranges the gigs.
AW: How and when do you get the inspiration to write a song?
AC: Songs just come from an idea. I can't just sit down and write a song – it doesn't always come to me. I have to have something to write about. Something has to move me. One time I was on a boat, and I grabbed my phone and typed it in. The words just came to me. Sometimes I'll come up with the musical arrangements first and then add the lyrics.
She's just at the beginning of her career, but with her sweet voice and her original pop/country songs, Alyssa Marie Coon is on the road to stardom.
Follow Alyssa Marie Coon
Email: alyssamariecoon@gmail.com