An Ounce of Prevention
Prevent returning home to a watery catastrophe
Too many times I hear distressed customers calling in about water leaks & the enormous damage this causes to a home or business. Not only do you feel anxious, desperate and frustrated but now you have to deal with the hassle of water restoration, mold remediation and out of pocket expenses. If only your home would be smart enough to at a moment's notice shut off the water source if it detects a leak… well now it is.
As we enter into 2020, more and more people are finding home automation devices that can be easy to use right from the palm of our hand… or should I say mobile device. Well this little doozy does just that while saving you from a high water bill and thousands  of dollars on possible water damage. This product made by Moen, one of the most reputable brands in the plumbing industry, has now introduced us to the smart capable water conserving system called Flo.
Flo by Moen detects and stop leaks whether it's from your toilet, shower even the pipes in your foundation and behind the wall. It's like a smart security system for your water source.
Here's some pointers of what it does:
Automatically shuts down your home's main water supply in the event of a catastrophic leak.
Proactively alerts you to potential water leaks and the overuse of water.
Alerts you to anomalies in water pressure, flow rate, and water temperature that can indicate problems with your freshwater plumbing.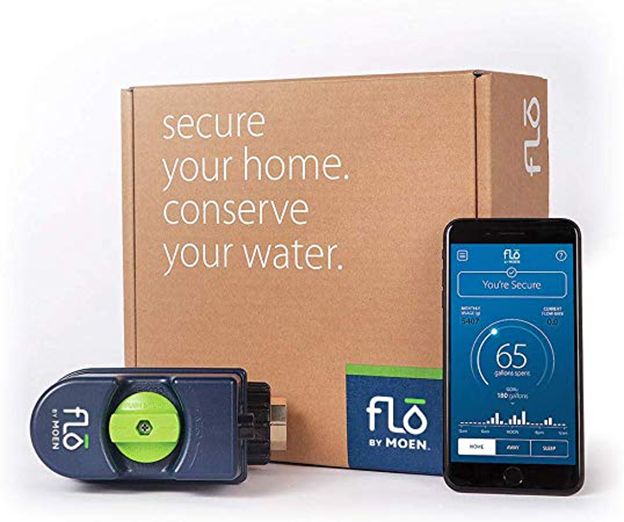 Now you may ask, how is this installed into a home or business application? We recommend you hire a trained specialist, such as your local Hi-Tech pros, to properly install this into your existing water lines. The work will take approximately one full day and our specialists even show you how to download the app & set it up on your mobile device. So you're in full control whether or not you have your mobile device, Flo is smart enough to shut the water off automatically if it senses the need. This prevents returning home to a catastrophic mess.
Flo by Moen is installed on the main water supply line to the home. Because it's installed in-line, this allows the smart water valve to monitor all water going into the home. The smart water valve has three sensors that actively monitor water flow, pressure, and temperature.
Courtesy of https://www.moen.com/flo/how-it-works