The Wellington High School wrestling team captured the South Beach Duals tournament championship today finishing a perfect 8-0 for the two day event improving their season record to 22-3.
Sophomore 126 pounder James Marvel led the way being the lone undefeated wrestler for the Wolverines.
It was a fantastic turn around for us from last year at this tournament, when we finished 2-5 and lost to Palmetto Ridge 66-9.  We got a rematch with Palmetto Ridge this year in the finals, so that was a great win to end on!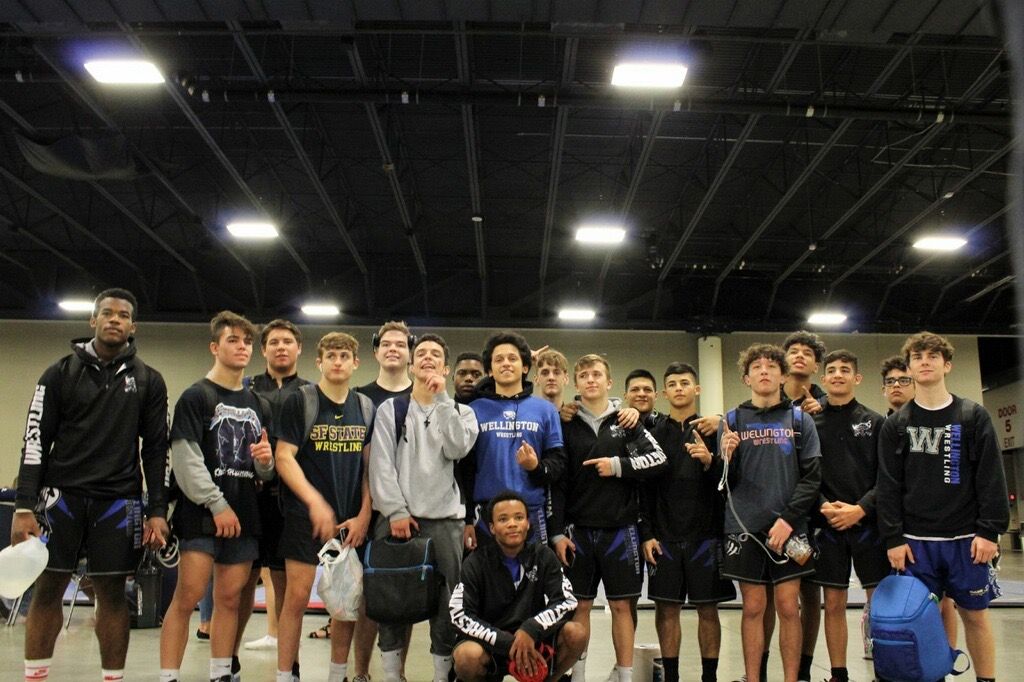 Day 1 – Round Robin Pool Play
Wellington 38 Barron Collier 33
Wellington 71 Taravella 12
Wellington 60 Coral Springs Charter 18
Wellington 70 St. Thomas Aquinas 12
Wellington 58 Belton-Honea Path 18
Quarterfinals
Wellington 33 Cardinal Gibbons 28
Semi-Finals
Wellington 41 Cypress Bay 33
Finals
Wellington 43 Palmetto Ridge 27