The YWCA of Palm Beach County
needs individuals to be table hosts
for its inaugural
"Purse & Passion" Luncheon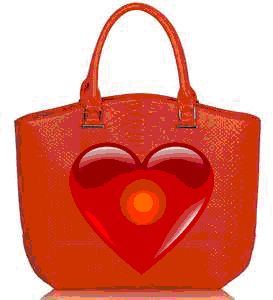 Tuesday, June 2, 2015, 11:30 a.m.
Bear Lakes Country Club
1901 Village Boulevard
West Palm Beach
Table hosts will invite seven guests to fill a table for a complimentary luncheon.  In addition to honoring donors and volunteers, the event will provide attendees with a better understanding of the YWCA's current and planned services for women and their families in Palm Beach County.
It is hoped that the information shared will ignite a "passion" in the guests that will result in their making a donation to the YWCA.
Please contact the YWCA at 561-640-0050 for more information or to become a table host.
THE YWCA OF PALM BEACH COUNTY, FL IS A 501(c)(3) ORGANIZATION, REGISTERED IN THE STATE OF FLORIDA (CH1468).  A COPY OF THE OFFICIAL REGISTRATION AND FINANCIAL INFORMATION MAY BE OBTAINED FROM THE DIVISION OF CONSUMER SERVICES BY CALLING TOLL-FREE (800) 435-7352 WITHIN THE STATE.  REGISTRATION DOES NOT IMPLY ENDORSEMENT, APPROVAL,OR RECOMMENDATION BY THE STATE. 100% OF EACH CONTRIBUTION THAT IS RECEIVED BY THE YWCA OF PALM BEACH COUNTY IS RETAINED BY THEM.
If you require Americans with Disabilities Act accommodations to participate in this event, please call 561-640-0050 ext. 134 within at least seven (7) days of the event.