Palm Beach Photographic Centre to Present
Legendary Picture Editor Arnold Drapkin on
Famous Pictures & the Stories Behind the Photos
Friday, October 19, at 6 pm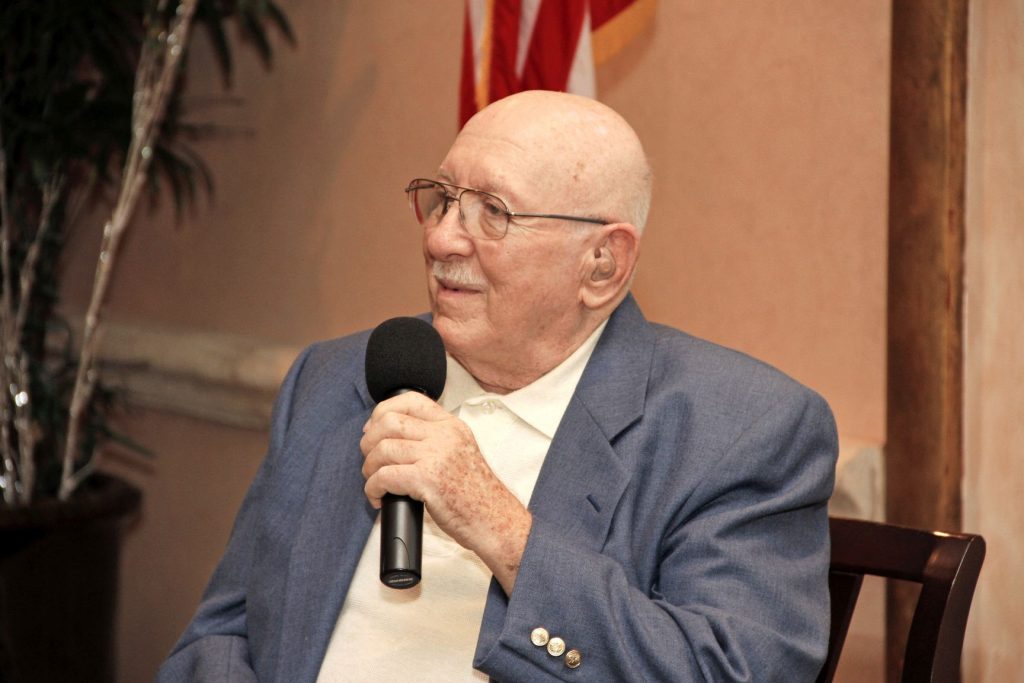 Free Lecture During Fall Open House Will Include a Tour of the Photo Centre
(West Palm Beach, FL – September 20, 2018) Fatima NeJame, president and chief executive officer of the world renowned Palm Beach Photographic Centre (PBPC), today invited camera buffs to a free lecture by the legendary Arnold Drapkin, who spent 10 years as Picture Editor of TIME Magazine and is a recipient of the National Press Photographers Association's Sprague Lifetime Achievement Award.
At the Photo Centre on Friday, October 19, at 6 pm, Drapkin will discuss "Famous Pictures and the Stories Behind the Photos." And he has plenty of juicy inside stories to tell.
During his years at TIME, the publication won more than 200 awards for photographic excellence. In addition, Drapkin was Director of Photography for the Inauguration of President George H.W. Bush in 1989, and served as consultant for the swearing-in ceremonies for both Bill Clinton and George W. Bush. He was also Photo Manager for the 1996 Summer Olympics.
Following the free lecture, Fall Open House attendees are invited to tour the Photo Centre and learn about classes and workshops for all levels and ages of photography, senior and home school group workshops, membership and its benefits, the upcoming Fotofusion, and more. There will also be a free drawing for prizes and refreshments will be served.
Now on exhibition at the Photo Centre through October 22 is the 22nd Annual Members' Show featuring pictures by more than 70 photographers from Florida, as well as Massachusetts and New York. The juror for this show was media industry leader and photojournalist Scott Mc Kiernan.
Also running is The FOTOcamp Exhibition, showcasing works by the talented young people, ages 10 to 17, who participated in this summer's FOTOcamp for Kids.
About the Palm Beach Photographic Centre:
The Photo Centre is located at the downtown City Center municipal complex at 415 Clematis Street in downtown West Palm Beach. Hours are 10 a.m. to 6 p.m. Monday – Thursday; 10 a.m. to 5 p.m. Friday and Saturday. For more information, please call 561.253.2600 or visit www.workshop.org or www.fotofusion.org.
The Palm Beach Photographic Center, is a non-profit organization dedicated to enriching life through the photographic arts. All donations are greatly appreciated at www.workshop.org/contrib.