Kale Chips
Are you wondering why so many people are turning to kale for health reasons?  Kale is definitely rich in nutrients and anti-oxidants.  Try making kale chips for your family – or just for yourself, a nice alternative snack.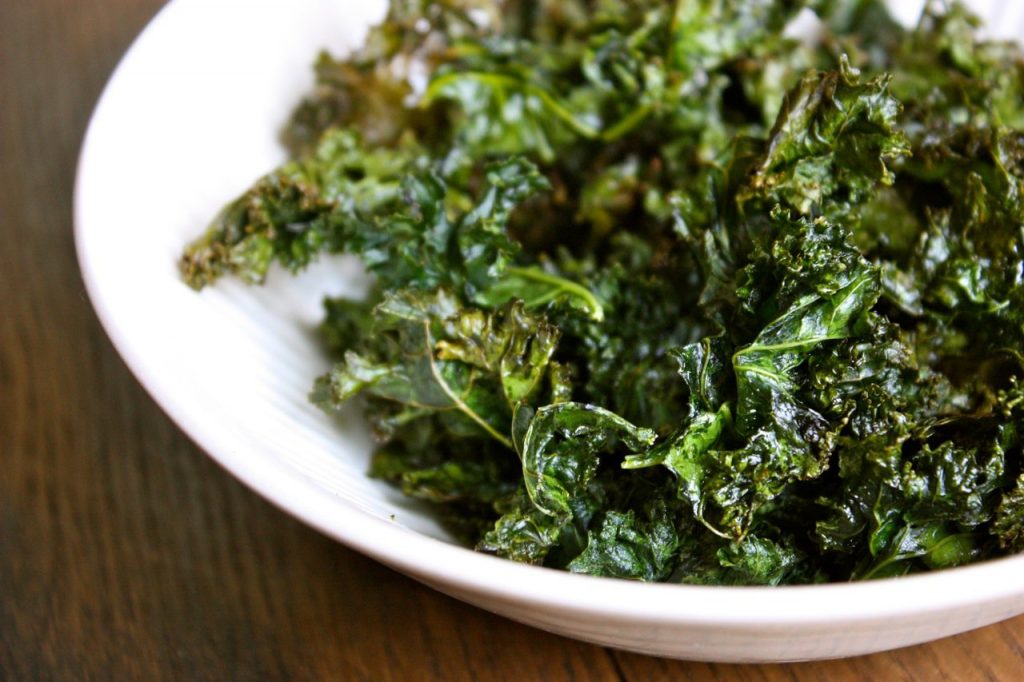 Ingredients
1 bunch (or bag) of kale
1 TBSP. of olive oil
1 tsp. of seasoned salt
Recipe
Preheat an oven to 350 degrees F. Line a cookie sheet with parchment paper.
With a knife or kitchen shears carefully remove the leaves from the thick stems and tear into bite size pieces. Wash and thoroughly dry kale. Drizzle kale with olive oil and sprinkle with seasoning salt.
Bake until the edges brown but are not burnt, 10 to 15 minutes. Keep an eye on it, so you can avoid burning it.