Blue Friday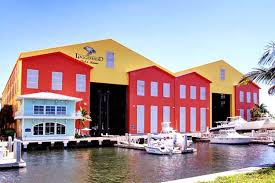 This year, Loggerhead Marinelife Center's annual Blue Friday event will provide alternative family-friendly activities to the usual Black Friday traditions, encouraging community members to lend a hand.
Set for Nov. 25 beginning at 8 a.m., Blue Friday will include off-campus coastal environment clean-ups, a Wasteland Interactive Exhibit and free on-campus programming.
Guests can meet LMC staff members at various off-campus locations to assist* in cleaning up coastal environments. After the clean-ups, each clean-up participant will receive one ticket to redeem at LMC for a free complimentary continental breakfast beginning at 10 a.m. on LMC's back deck. Breakfast provided courtesy of Another Broken Egg Café in Jupiter.