Journey of a Blue-Collar Collector – Part Two
From Sarasota to Palm Beach
By Angela Shaw
In Part One of Journey of a Blue-Collar Collector, we left Phil Materio in search of new indigenous artists. He had collected hundreds of pieces of Highwaymen art and was ready for fresh discoveries. With Maybelle Mann's book, Art in Florida leading the way, Materio's sights turned to Sarasota, one of three art centers in the state.
There he found artists and subjects focused on the Ringling Brothers' Circus culture. Sarasota had long been the show's winter home, which brought with it colorful performers and animals from all over the world. At the same time, painters from the northeast and the Hudson River seeking warmer climates and fresh inspiration migrated south.
In Sarasota, Ringling established an Art school where several of these painters attended and taught, including Helen Sawyer, Hilton and Dorothy Leech and Jerry Farnsworth. These developments that started in the late 1800s grew a thriving creative community that boasted over 3000 members in the mid-century. Most artists were realists and impressionists, but few abstract artists joined them such as Syd Solomon.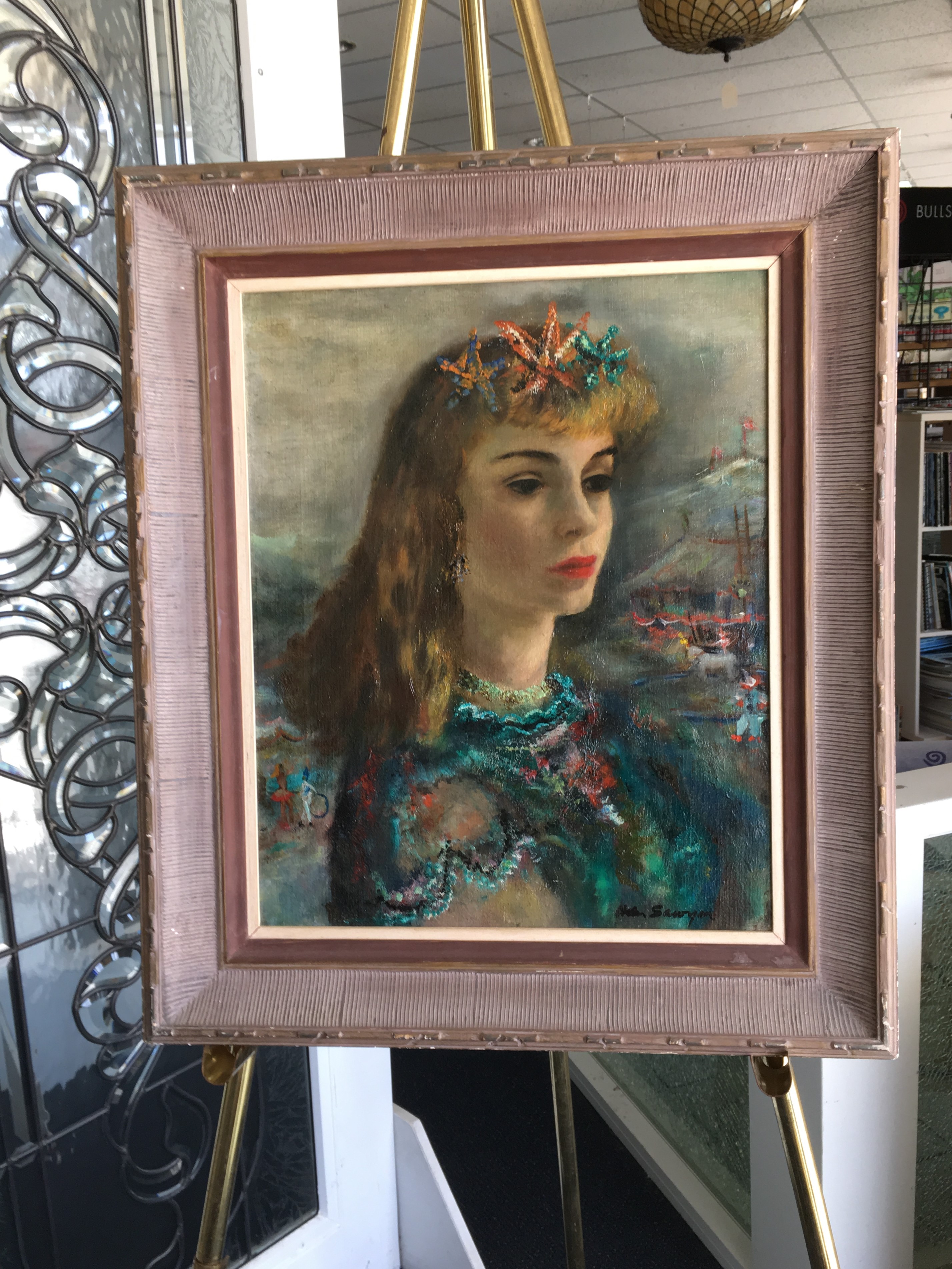 What route did Phil follow in his expanded search? While physical trips to auctions, exhibits and museums sent him throughout the state, Materio found himself spending about an hour each morning navigating eBay before work at his art glass studio. Filtering his search to little-known and affordable painters, he continued to add to his blue-collar collection. Books like Kevin Dean's A History of Visual Art in Sarasota and Robert Wilson Torchia's St. Augustine: The Lost Colony helped to map his journey and lead him to the second art hub in St. Augustine.
That Henry Flagler built his luxury Ponce de Leon Hotel—known now as Flagler College—is no secret. But many are unaware that Flagler also founded an art colony behind his hotel. By creating a community of culture, he hoped to attract people of means and education. He invited artists from Rhode Island and New York and other northern areas to join his Society of Painters as chronicled in Sandra Barghini's book, A Society of Painters: Flagler's St. Augustine Art Colony. Among those artists were Martin Johnson Heade, George Seavy and William Staples Drown who made their mark. They immortalized the quaint street corners and surrounding areas of this oldest city in America.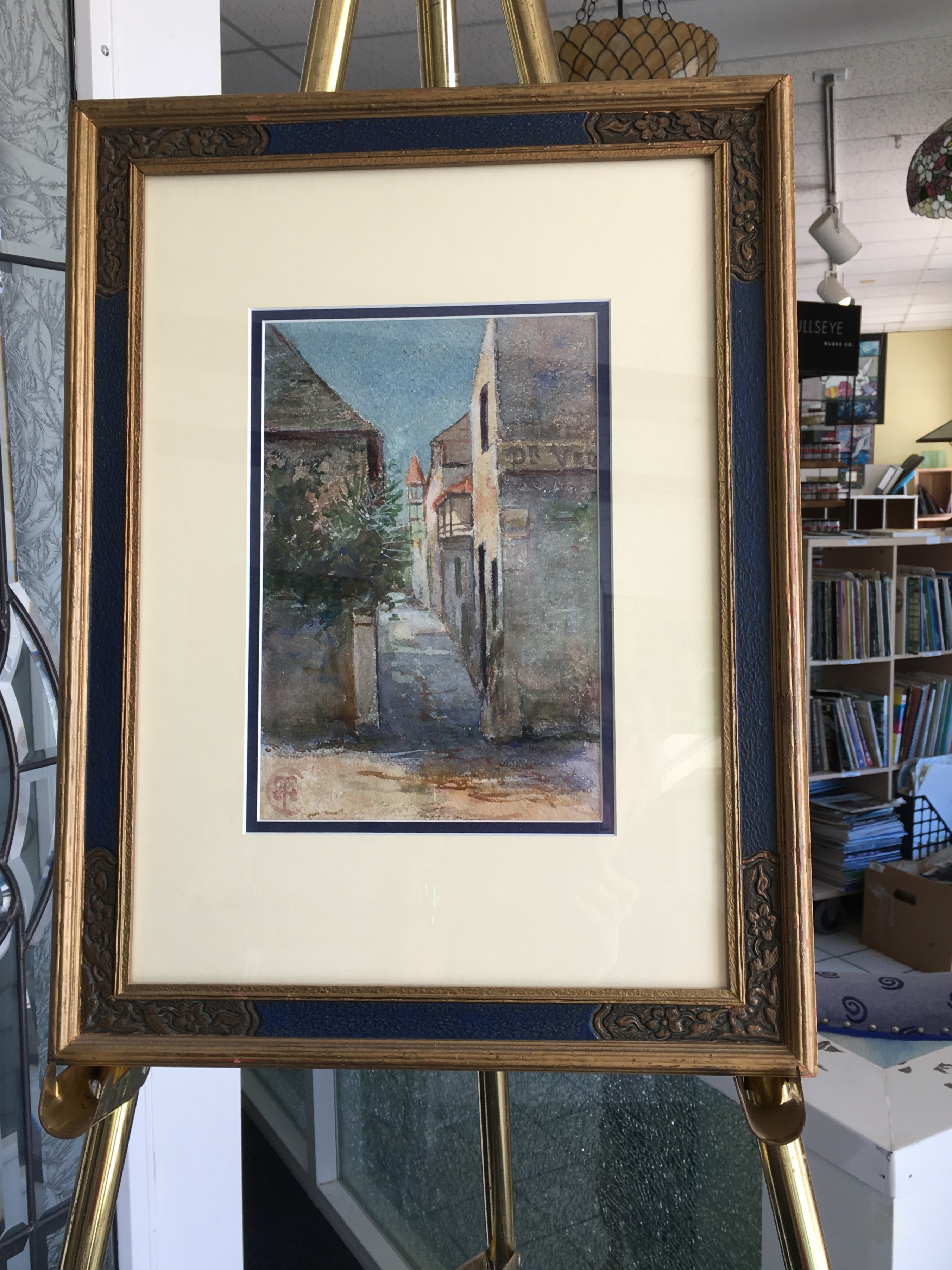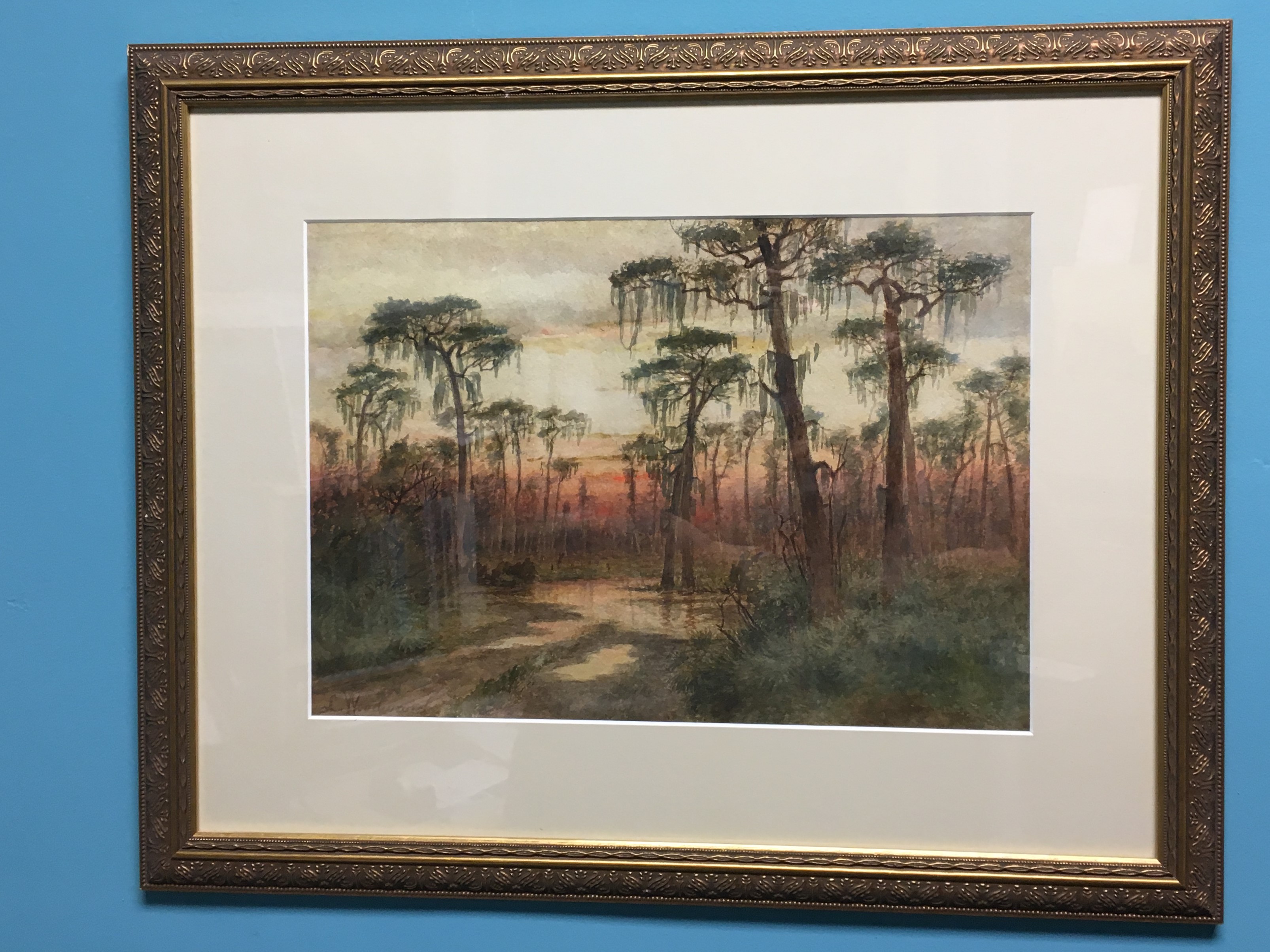 Felix de Crano and Laura Woodward were also among the prominent painters. But perhaps Laura Woodward made the biggest statewide impact. She primarily painted landscapes and pastoral scenes. When she took a steamer south to the next major port and landed in Palm Beach. There for several months, she stayed at a rooming house and set on canvas even brighter bougainvillea and hibiscus. When she sent her works back up to St. Augustine, Flagler was impressed by the truly tropical vegetation. The paintings were actually quite instrumental in the extension of his railway system southward. How remarkable that art led the way for this entrepreneur. A full story of the phenomenon can be found in Deborah Pollack's The Artist Behind the Innovator.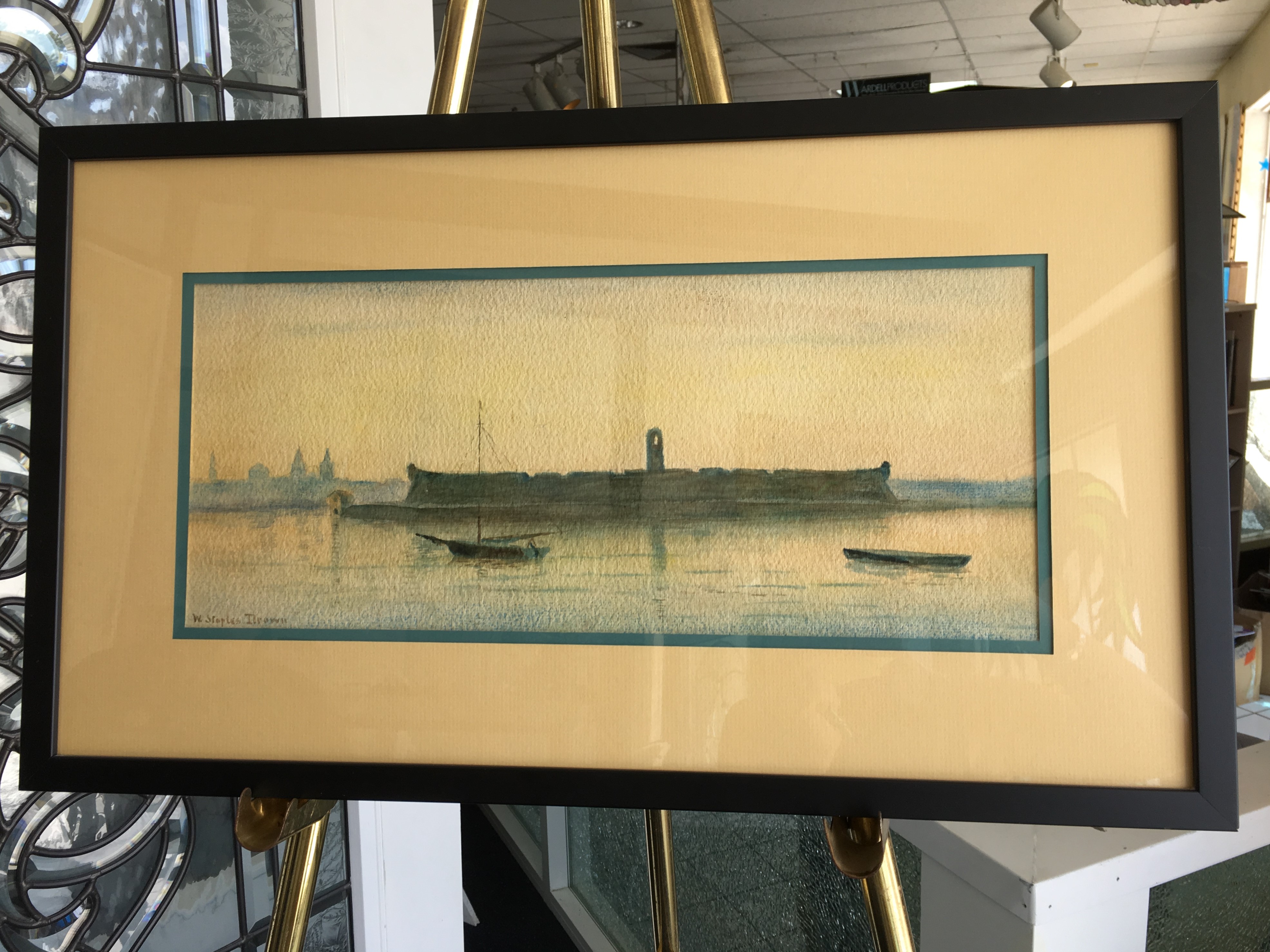 As other artists joined Woodward in Palm Beach, area landmarks and landscapes became their subjects. Soon an art school and eventually the Norton Art Museum came to life. Many Palm Beach estates and hotels these early painters painted have since been torn down or burned. If it wasn't for the artwork, and a few photographs, their memory would be lost. Also of note, are the federally funded murals that these artists created in public spaces.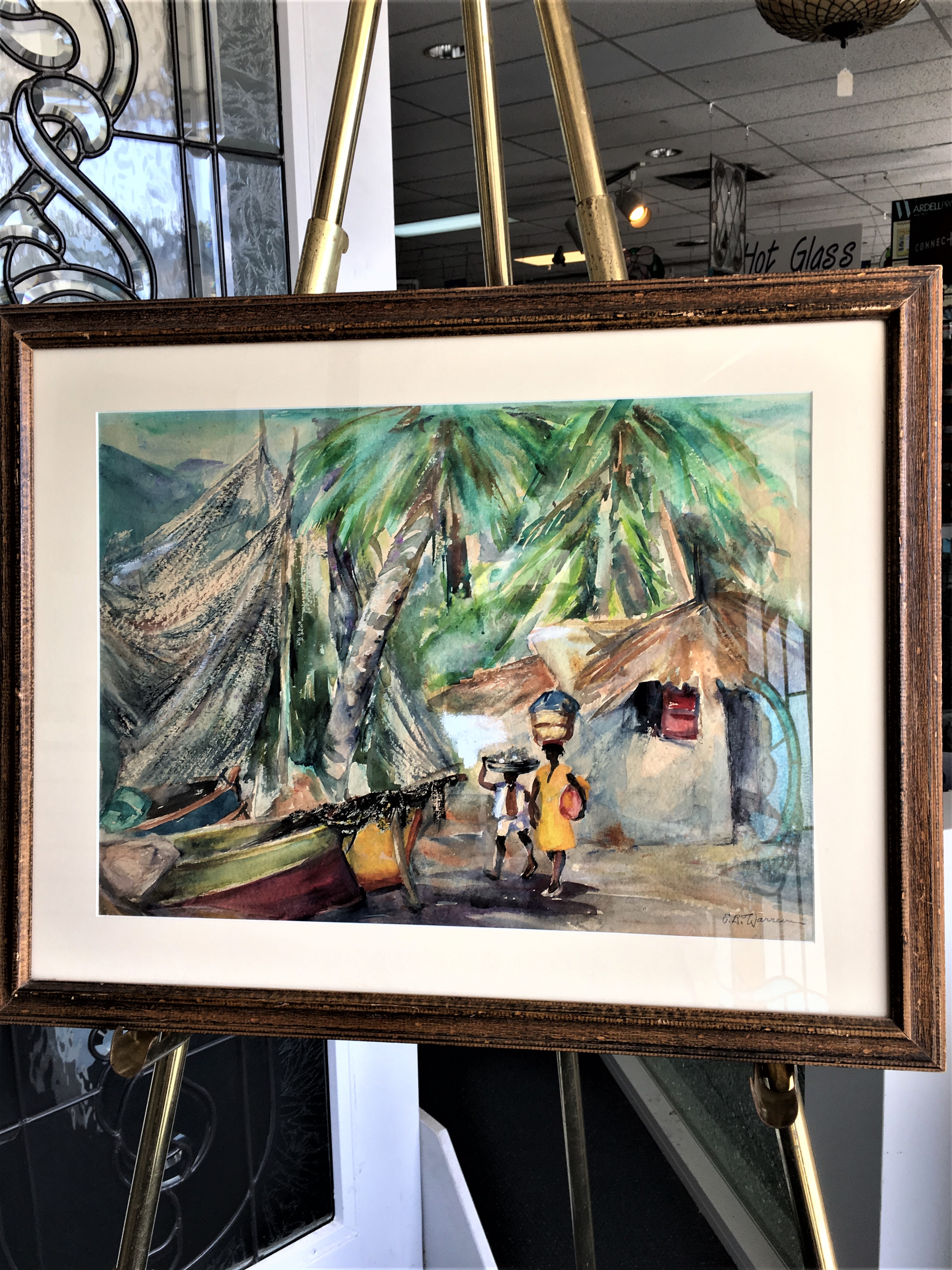 Besides authoring his book, St. Augustine's Lost Colony, Robert Wilson Torchia served as director of the Lightner Museum. His book features the work of Emmett Fritz, William Kronberg, Harold Maddox, Heinrich Pfeiffer and Celia Gregory Reid and others. Elizabeth Boardman Warren's etchings and watercolors of African American life in St. Augustine were of particular interest to Materio as they recorded early Florida folk life.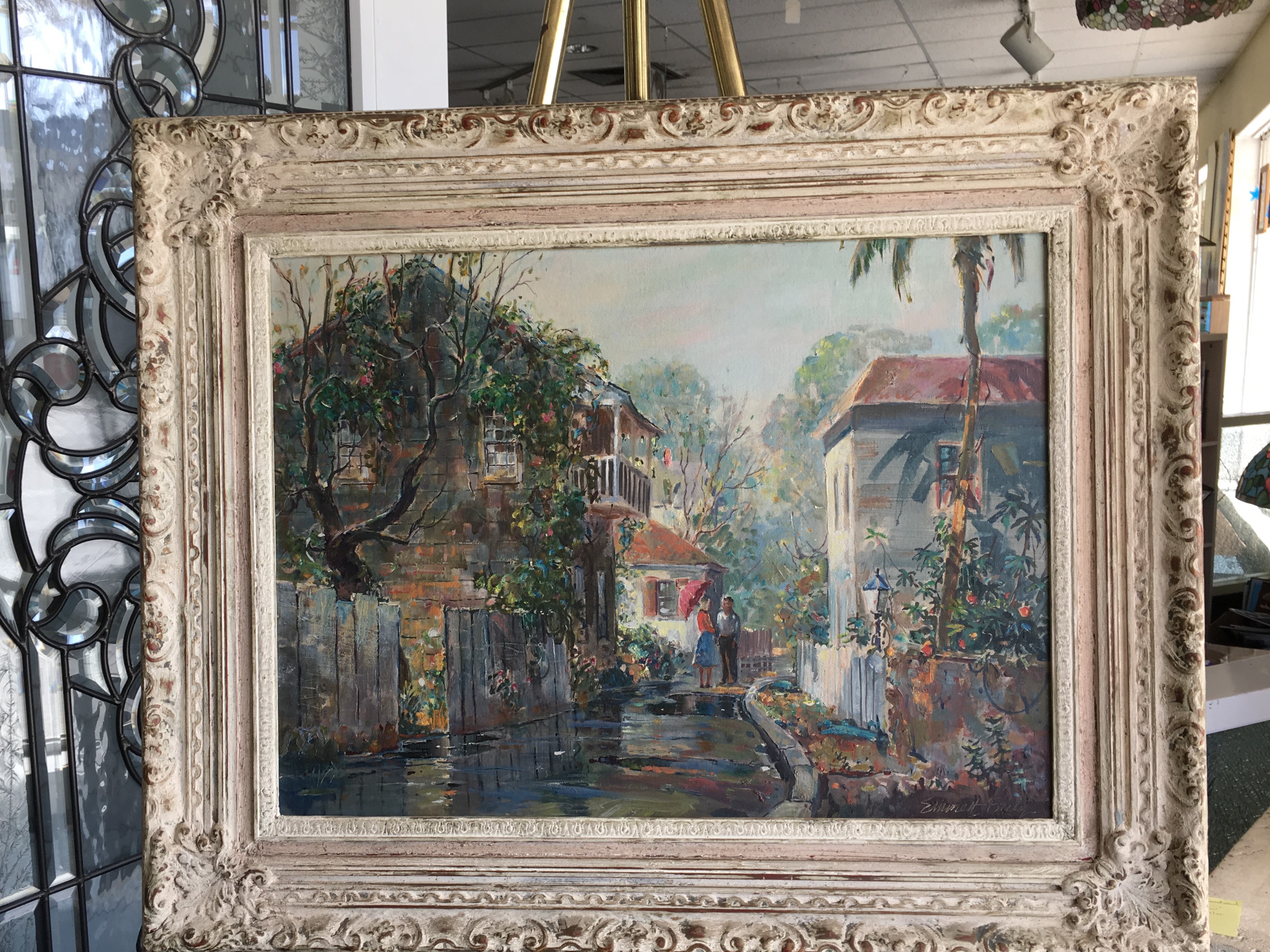 Along the way, Phil Materio discovered Frank Beatty, who eventually became his personal favorite. Out of Chicago, Beatty served as Art Director for Popular Mechanics magazine. A world-traveler, he spent extensive time in the Caribbean and ended up in West Palm Beach. Beatty's subjects include the Jupiter inlet and lighthouse, Christian Science Reading Room and Bethesda by the Sea church, painted in oils, acrylic and gouache-watercolor.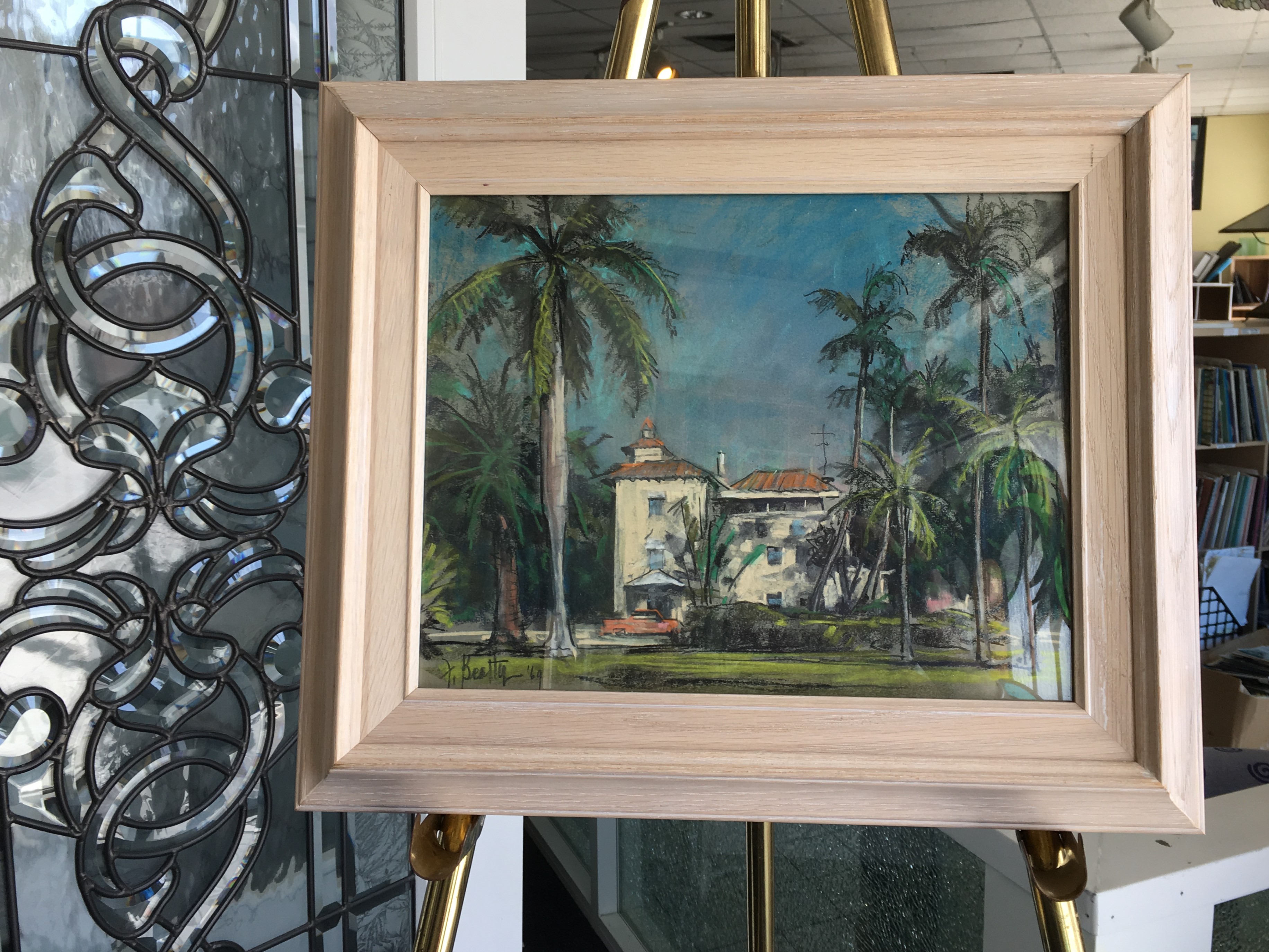 Now Materio studies Key West artists. I asked him what he will do next with all of his extensive collection and impressive amount of knowledge. Mr. Materio says a possible south Florida exhibit is underway in Lake Worth, but details have yet to be solidified. I'll be the first to be there.
How about you? What smoldering passion do you have that has yet to be pursued? What curiosity could you investigate that might enrich your life and the life of others? Phil followed his interest and on a blue-collar budget, built a collection enviable my many, soon to be enjoyed by all.