Wellington Dinner Dance raises over $200,000 for Boys & Girls Club

January 4 event benefit educational and arts programs at Wellington Boys & Girls Club
WELLINGTON, FL (January 10, 2019) – A beautiful and clear evening was the backdrop for the 31st annual Wellington Dinner Dance, which raised over $200,000 for Neil S. Hirsch Family Boys & Girls Club of Wellington.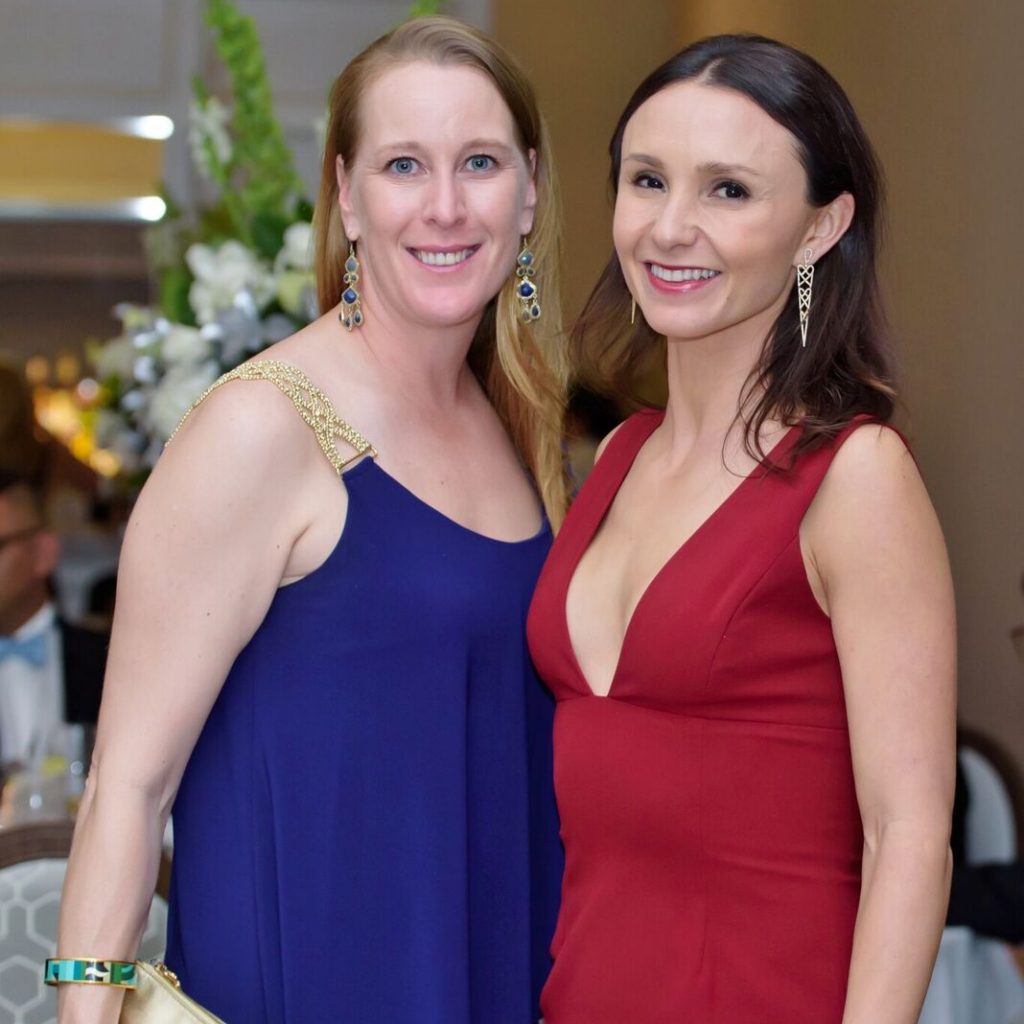 Selling out for two consecutive years, the Dance is the Club's largest fundraiser and took place on January 4 at the Wycliffe Country Club. Festivities kicked off with a Fresh Garden Mojito cocktail reception with butler passed hors d'oeuvres, a fun botanic photo booth, and a silent auction.
The garden theme was carried on in the ballroom where striking centerpieces featured white hydrangeas and white roses with cascading jewels.
Jaene Miranda, president and CEO of Boys & Girls Clubs of Palm Beach County, welcomed guests who enjoyed a short dance off with Club kids before a dinner and live auction. Cover band Hyryze brought guests to their feet with their rising tunes.
Nicolette Goldfarb, chairman of the Wellington Boys & Girls Club, thanked supporters and event chairmen and committee members followed by remarks from Palm Beach County Sheriff Ric Bradshaw regarding the agency's support of the club and the community.
Coming together as Co-chairmen were Georgina Bloomberg, Nicolette Goldfarb, Marley Goodman Overman, and Dr. Ramprasad Gopalan and Julie Khanna. Honorary Chairpersons were Dr. Edward and Maria Becker, Eric and Jennifer Goldman, and Julie and John Kime. Committee members include Mariam Abraham, Maria Becker, Susan Ferraro, Dr. Colette Brown-Graham, Heidi Harland, Shelley B. Goodman, Crystal Hochman, Julie Kime, Kimberly Leland, Jennifer Martinez, Kila Mistry, Dr. Dhruti Pandya, Dr. Daxa Patel, Char Ramos and Becky Wisnicki.
"The Wellington Dinner Dance has been so instrumental in the growth of the Club and our reach of youth in the western communities," says Jaene Miranda, president & CEO of Boys & Girls Clubs of Palm Beach County. "We are so grateful for the chairmen and committee members' time and dedication to something that helps the next generation."
The Boys & Girls Clubs provide afterschool programs and summer camp to more than 8,500 boys and girls from ages 6 to 18 throughout the County. Clubs emphasize educational, vocational, social, recreational, health, leadership, and character building skills in a positive and safe atmosphere. Through quality programs, the Club experience gives children the guidance they need to make a healthy transition from childhood to young adulthood.
Sponsors included Georgina Bloomberg, The Evelyn V. McPherson Foundation, Neil S. Hirsch Family Foundation, Palms West Hospital & Medical Staff, Nicolette Goldfarb, Alonso & Associates, Inc., Complete Healthcare for Women of Wellington, JFK Medical Center Staff, Julie and John Kime, 21st Century Oncology, 3550 South Ocean, Adams Coogler, P.A., Brenda and Frank McAdams, Florida Power & Light, Hospitalist Group of The Palm Beaches, Illustrated Properties, Independent Imaging, Joe DiMaggio Children's Hospital, Kishore Dass, M.D., Leslie Simpson and Gregory Gingery, Marjorie Rendina, Marley and Brett Overman, Medivalue, LLC., Orthopedic Center of Palm Beach County, Palm Beach Urology Associates, Royal Palm Medical Center, The Passeroff & Liebman Families, Village of Wellington, Wellington Regional Medical Center & Staff.
About Boys & Girls Clubs of Palm Beach County
Founded in 1971, Boys & Girls Clubs of Palm Beach County is a not-for-profit youth development organization dedicated to promoting the educational, vocational, health, leadership and character of boys and girls in a safe, nurturing environment. The Clubs provide more than a safe, fun and constructive alternative to being home alone – they offer a variety of award-winning developmental programs to help youth build skills, self-esteem and values during critical periods of growth. The thirteen Boys & Girls Clubs throughout Palm Beach County serve more than 8,500 children ages 6-18. For more information, please visit www.bgcpbc.org or call 561-683-3287.
###