The Choral Society of the Palm Beaches culminates 56th season of singing with
" Choral Masterpieces Through the Ages"
A collection of Leonard Bernstein's great choral performances, evocative music
Student winners from The Society's "Young Artist Vocal Competition" to perform on program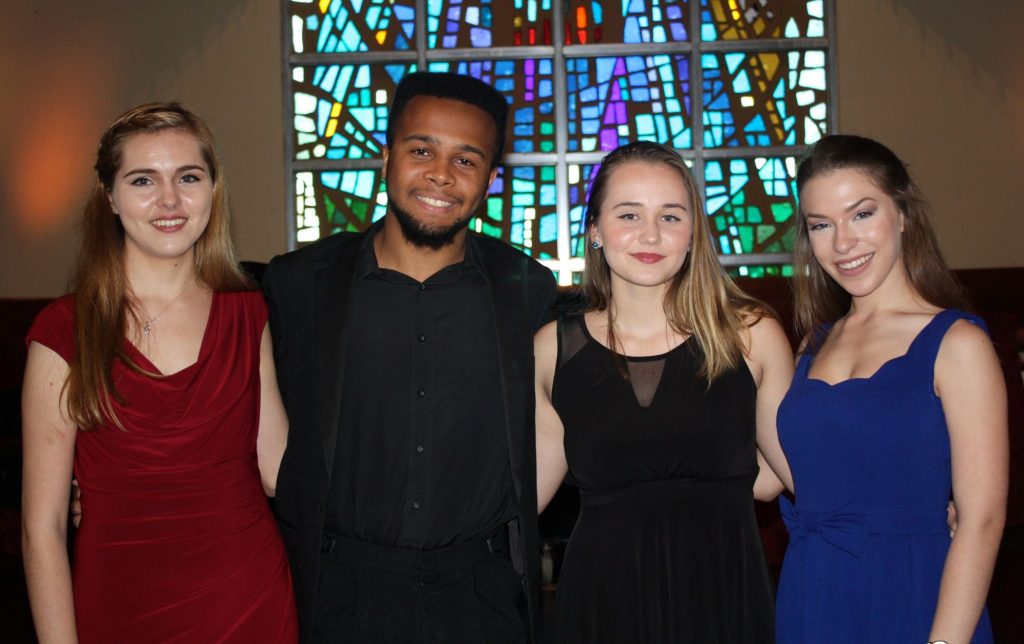 April 11, 2018 – Palm Beach Gardens, Fla. – The Choral Society of the Palm Beaches is pleased to announce an exciting program that highlights ageless music and young vocalists in its final concert of the season: "Choral Masterpieces Through the Ages." The 70-member, not-for-profit chorus, takes the stage 4 p.m. Sunday, April 29 at Florida Atlantic University's Osher Lifelong Learning Institute Auditorium, 5353 Parkside Dr., Jupiter, Florida. Tickets are $25; $10 for students.
"Choral Masterpieces Through the Ages" promises a diverse performance of selections from folk to contemporary, headlining Leonard Bernstein's great choral repertoire, including the chorale from "Mass" and other evocative music for chorus and piano. The vivacious, eclectic program features luminary compositions including "Sure On This Shining Night" by Morten Lauridsen, to words by James Agee; "The Seal Lullaby" Eric Whitacre; and "Earth Song" by Frank Ticheli.
Led by its dynamic Artistic Director S. Mark Aliapoulios, and accompanied by Pianist Erikson Rojas, the 70-member chorus will perform an exciting selection of choral performances to commemorate Leonard Bernstein's 100th year of musical genius. A highlight of the concert, are planned performances by the 2018 winners of The Choral Society's Young Artist Vocal Competition – Skyler Sajewski, of Palm Beach Gardens, and Alexandra Slusarenko, of Wellington, awarded first- and second-place honors, respectively, and earned scholarship awards, in the nonprofit's 5th annual competition. Both are students at West Palm Beach's prestigious Alexander W. Dreyfoos School of the Arts. Ashlyn Taylor, 18 and Dylan Melville, 17 were honored with the Director's Award for exceptional promise and merit and will also perform on the program.
Featured on the program in a poignant, unified voice for peace, is The Choral Society of the Palm Beaches' moving performance of "This Will Be Our Reply To Violence," lyrics by Bernstein and music by Aaron Robinson: "This will be our reply to violence: to make music more intensely, more beautifully, more devotedly than ever before," – Leonard Bernstein
For more information about The Choral Society of the Palm Beaches, visit www.choralsocietypalmbeaches.org, or call: 561.626.9997.
MISSION: The Choral Society of the Palm Beaches is a 501(c)3 not-for-profit corporation that brings quality, live music to the community. It values the importance of supporting young artists and is dedicated to providing scholarships and prizes to high school seniors for excellence in choral music performance