Cycle for the Cure at CYCLEBAR Palm Beach Gardens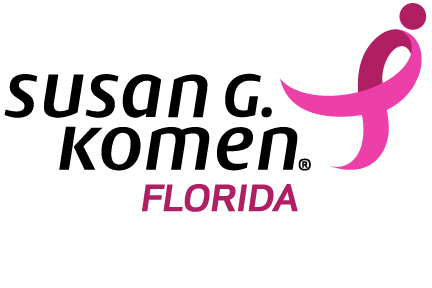 West Palm Beach, Fla.– June 24, 2019—On August 17, 2019 from 12:30 p.m. to 1:30 p.m. CYCLEBAR in Palm Beach Gardens will transform into a rockin' pink party on wheels to benefit Susan G. Komen Florida. "Cycle for the Cure" will feature a 60-minute high energy spin class with heart-pumping music, friendly competitions with exciting prizes, and healthy treats. All levels are invited to participate.
Registration is available at PBG.cyclebar.com with a minimum donation of $30, but all are encouraged to seek sponsors to raise $250 to help fund a diagnostic screening for a woman in need. All proceeds will support Komen Florida's efforts to provide breast health education, screening and treatment in the local community and research to find a cure.
If You Go:
What: Susan G. Komen Florida Cycle for the Cure
Where: CYCLEBAR Palm Beach Gardens, 4550 Donald Ross Rd #100, Palm Beach Gardens, FL 33418
When: Saturday, August 17, 2019, 12:30 p.m. to 1:30 p.m.
Registration: Registration at PBG.cyclebar.com is required with a minimum donation of $30 Space is limited. For more information email info@komenflorida.org.
About Susan G. Komen Florida
Susan G. Komen is the world's largest breast cancer organization, funding more breast cancer research than any other nonprofit while providing real-time help to those facing the disease. Komen was founded by Nancy G. Brinker, who promised her sister, Susan G. Komen, that she would end the disease that claimed Suzy's life. Komen Florida is working to better the lives of those facing breast cancer in local communities across its service area of southwest, central, north, south and the Florida Suncoast regions. Komen Florida has invested nearly $57 million in community breast health programs and has helped contribute to the more than $988 million invested globally in research. For more information, call 561-514-3020 or visit www.komenflorida.org.