December, 2014 – Happy Holidays!
I hope you are all having a wonderful December!  Check out our articles this month by clicking on the links below or just going to AroundWellington.com and exploring. Don't miss our "AW Spotlight" article about Eric Light, an attorney who specializes in "Personalized Proactive Protection Planning."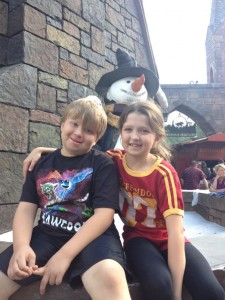 Our videos are a big hit!  THANKS to over 14,000 of you who have viewed our recent video about the Wycliffe Stiffs and their stickball league.  See our "Videos" page for this fun video and other videos too.  THANKS to Monica Kallas of SharpShooter Marketing for doing a terrific job with these videos!
We have two contests going on this month, one for a gift certificate at Massage Envy and one for 4 tickets to a pirate cruise with Black Sparrow Pirate Adventures. So please see our "Contest" page to enter!
Welcome to our two new writers Dr. Jonathon Chung of Keystone Chiropractic and Dr. Randall Laurich of The Wellness Experience.  They will be taking turns writing our "Ask the Docs" column.
Wishing you and your family a wonderful Christmas, a happy Hanukkah and a terrific New Year!!
Columns
Cheers,
Krista Martinelli
Editor
AroundWellington.com