Director at The Arc Shares Wisdom in New Book on Autism
Riviera Beach, Fla. (May 27, 2020) – As the Senior Director of Children's and Family Services at The Arc of Palm Beach County, Bairbre Flood is an expert at relating to children with disabilities. Her dedication to motivating and protecting her students inspired her new book Safeguarding Your Child with Autism.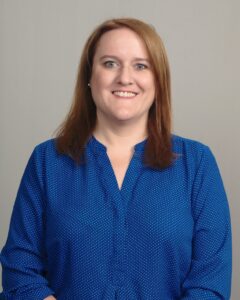 Flood co-authored the book with Jack Scott, an associate professor in the Department of Exceptional Student Education at Florida Atlantic University. The pair began the project to highlight specific safety issues that affect children with autism spectrum disorder (ASD) and offer a resource for parents and educators.
"A typically developing child will understand why certain behaviors are not safe after a parent or teacher instructs or models the appropriate behavior once or twice," said Flood. "A child on the spectrum needs more direction and consistent redirection. We explain the sensory issues that may be at play and provide approaches that work."
Safeguarding Your Child with Autism, published by Woodbine House, addresses issues, including wandering, ingesting nonfood items, and the lack of situational awareness that may lead to accidents. The book then offers teaching strategies, technology, and disciplinary tools to keep children with ASD safe.
"Bairbre is such an asset to The Arc. While she is passionate about education and intervention, she is also a person our parents know they can come to for advice, resources, or just a compassionate ear," said Kimberly McCarten, the president and CEO of The Arc of Palm Beach County.
Flood began studying autism in 2000 while working at the New England Center for Children. She joined The Arc in 2014 after a stint at FAU's Center for Autism and Related Disabilities. The Potentials School at The Arc is a free charter school that provides intensive learning for students in prekindergarten through eighth grade who have physical, communicative, and/or medical needs.
About The Arc of Palm Beach County
The Arc is changing the conversation around disabilities by defying definitions, inspiring possibilities, and improving the lives of the people we serve. Since 1958, The Arc has envisioned a community where every person feels welcome, connected, and accepted.