CENTRAL PALM BEACH COUNTY COMMUNITY FOUNDATION
ANNOUNCES FINALISTS FOR THE 9TH ANNUAL
WOMEN OF WORTH (WOW) AWARDS LUNCHEON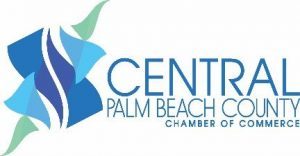 PALM BEACH, FL – The Central Palm Beach County Community Foundation is hosting its 9th Annual Women of Worth Award Luncheon. The event will be held at the prestigious Eau Palm Beach Resort & Spa on Friday, February 28th, 2020.
This year's Guest Speaker is Rita Barreto Craig, President & Founder of Top Tier Leadership. For more than 40 years, Ms. Craig has been positively impacting the lives of others across our great nation and beyond by creating programs that build winning cultures, deliver results and maximize performance. Prior to forming her own company, Rita was a human resource executive with Florida Power & Light where she served as its first female division HR manager, first diversity director, and first senior affairs advisor.
In 1994, Rita founded Top Tier Leadership where she continues to share her expertise on critical workplace areas such as strategic planning, leadership, and respect in the workplace.  She has worked in China, Singapore, Canada, Latin America and all over the United States. Rita is an author, TEDx speaker and award-winning consultant who believes in servant leadership.  In 2016, she was appointed to the Florida Commission on the Status of Women where she is serving as Chair.
Registration and networking will take place from 11 a.m. – 12 p.m. The Awards Luncheon will begin promptly at 12 p.m. and winners will be announced during the course of the program. The winners will receive a beautiful bracelet courtesy of Pandora, our Community Sponsor. In addition to the bracelet, each winner will receive a $100 gift card to Pandora from The Mall at Wellington Green, our Corporate Sponsor. Winners will also receive flowers.
The Finalists in the Corporate Category
Julie Chorney, DC Construction Associates, Inc.
Alicia Santos, Retreat at Palm Beach
Melissa Nash, ARI – Accounts Receivable Inc.
The Finalists in the Education Category
Jennifer Love Gironda, Lake Worth Community High School
Erica Whitfield, Palm Beach County School Board
Mary Claire Mucenic, Palm Beach County School District
The Finalists in the Entrepreneur Category
Dr. Rachel Needle, Whole Health Psychological Center, Therapists Building Businesses, My Private Practice Collective, DWAI Life
Bonnie Kelly, Coastal Doulas, LLC
Julie Khanna, Khanna Connections, LLC
Pam Triolo, First Impressions Creative Services, Inc.
Chelsea Lane, Chelsea Lane & Co.
The Finalists in the Non-Profit/ Volunteer Category
Terrie Mooney, Polo for Life, Inc.
Beth Rappaport, Coalition of Boynton West Residential Association (COBWRA)
Lorrie Browne, Palm Beach Shelter Dog Project/Friends of Animal Control
Shannon Burrows, Shannon Burrows, Inc
Anne Caroline Valtin, Great Charity Challenge
Kate Arrizza, South Florida Science Center and Aquarium, Inc.
Pamela Swensen, Clinics Can Help
Renee Layman, Center for Child Counseling
The Finalists in the Young Professional Category
Lauren Cotton, Cotton Crews
Kristy Petrykowski, Retreat at Palm Beach
Kati DeSutter, JupiterBounce.Com
Sabina Ramdas, NextEra Energy, Inc.
To purchase tickets to the Women of Worth Awards, visit www.cpbchamber.com.