FoundCare, Inc. Hosts Back-To-School Health Fair Scheduled for Friday, August 2, 2019
WHO: FoundCare, Inc., a Federally Qualified Health Center, is hosting its Annual Back-To-School Health Fair.
WHAT: This FREE event will provide back-to-school physicals and immunizations for students. The Community Hero-themed event will feature entertainment and trucks like ambulances, fire trucks, garbage trucks and more to entertain the crowd.
Every child will receive a backpack filled with school supplies as long as supplies last!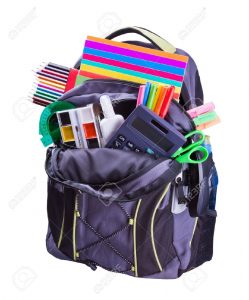 *Please note: Parents are advised to bring immunization records for their children.
WHERE: FoundCare's Health Center located at 2330 S. Congress Ave. in West Palm Beach
WHEN: Friday, August 2, 2019 from 8:00 AM to 1:00 P.M. REGISTRATION ENDS AT NOON, SO ALL PARTICIPANTS MUST ARRIVE NO LATER THAN 12 P.M.
WHY: FoundCare, Inc. is a nonprofit Federally Qualified Health Center that offers pediatric and adult primary care, chronic disease management, behavioral health services, dentistry, laboratory services, X-rays, and an on-site pharmacy, all in one location. FoundCare accepts most insurance plans, Medicaid, Medicare and self-pay on a sliding fee scale that is based on family size and income.
HOW MUCH: This event is FREE and open to the public.
FOR MORE INFORMATION: Call 561-HEALTHY (561) 432-5849 or visit http://foundcare.org