The South Florida Science Center and Aquarium recently hosted their 8th annual Conservation Cup, a Better Ball tournament on October 28, 2019. The sold-out event, presented by CBIZ, took place at Mayacoo Lakes and included a luncheon, putting contest, cocktail party and awards presentation.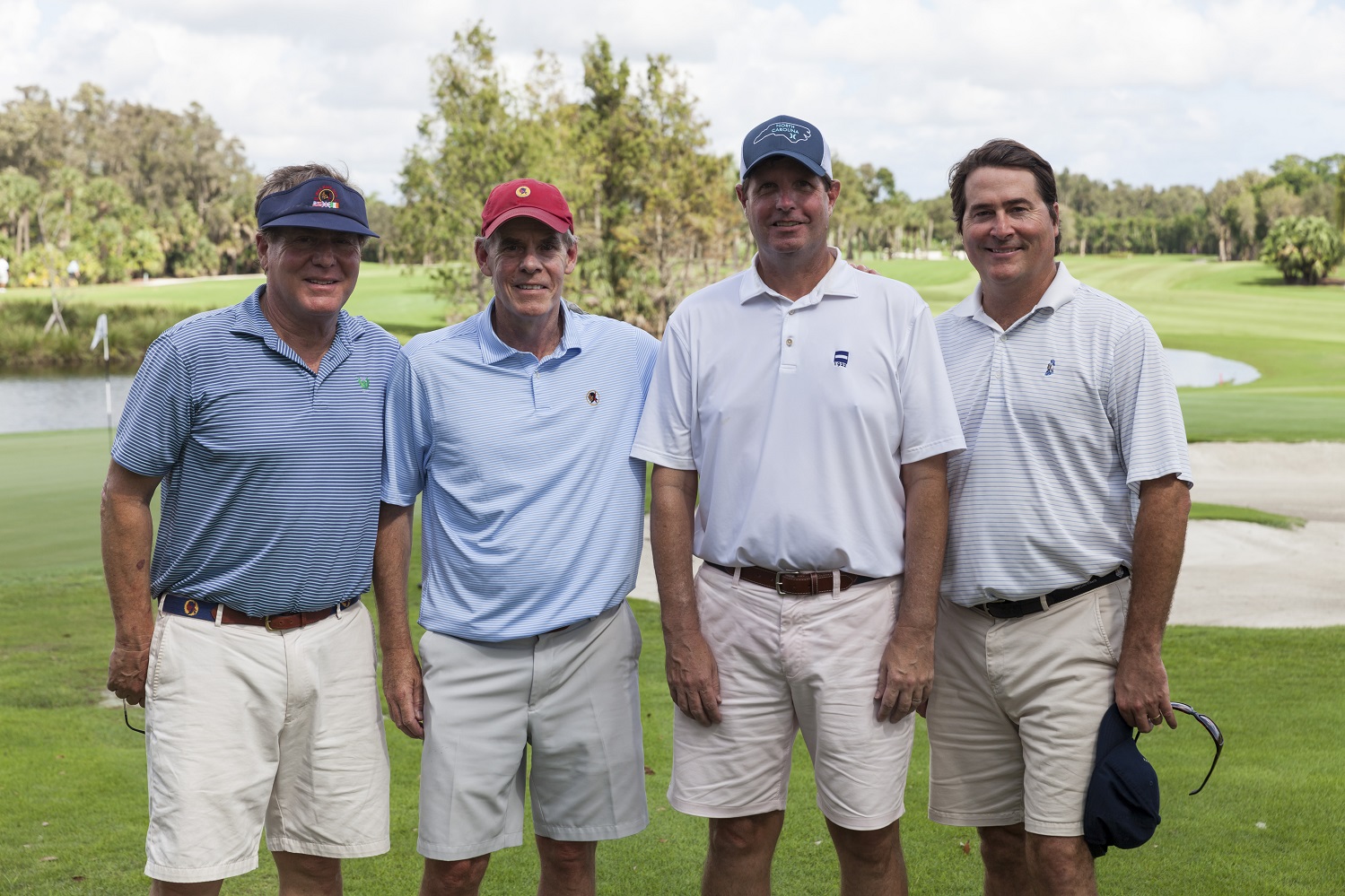 Participants were swinging for science as funds raised go to support the Science Center's mission. "This is a hole-in-one event for us every year open every mind to science," said Kate Arrizza, CEO of the Science Center. "We are grateful for our generous sponsors and participants who support us each year and look forward to many more."
The winners of this year's Conservation Cup for men was Scott Butler and Robbie Wight, and women's low net winners were Jessica Shapiro and Lauren King.
Heath Randolph served as chairman of the event along with co-chairpersons Scott Butler, Mack Perry, Cari Rentas, Carolyn Sasso and Jeff Smith. Committee members included Lew Crampton, Matthew Ferguson, David Fite, Dennis Goldstein, Sophie Gross, Patrick Horgan, Page Lee Hufty, Jeremy Johnson, Michael Perry, Grier Pressly, Cater Randolph, Rebecca Seelig, Brian Smith, Kellie Stenzel and Robbie Wight.
Sponsors of the 2019 Conservation Cup were Butler Construction, Cigna, Kathleen and Lew Crampton, Dalzell Trading, Steve Duncker, EDS Air Conditioning and Plumbing, Gast Construction Group, Hedrick Brothers Construction, Island Boutique, Brandy Lowe, Mettler Randolph Massey Ferguson Carroll & Sterlacci P.L., MP Design & Architecture, Palm Beach Public Relations, Palmdale Oil Company, Carrie and Mack Perry, Cari Rentas, Heath Randolph, Shani Core Interiors, Steve and Melinda Duncker, Tito's Handmade Vodka, and William Raveis South Florida.
The mission of the Science Center is to "open every mind to science." In addition to its fresh and saltwater aquarium and new backyard Science Trail, the indoor/outdoor SFSCA venue features more than 100 hands-on educational exhibits, a digital planetarium, conservation research station, Florida exhibit hall, Pre-K focused "Discovery Center," an interactive Everglades exhibit and the 18-hole Conservation Course – an outdoor putting course with science-focused education stations. The newest addition includes a $2.5 million permanent exhibit, "Journey Through the Human Brain" and features the most advanced neuroscience research and technology in the world.
The South Florida Science Center and Aquarium is located at 4801 Dreher Trail North in West Palm Beach and is open Monday – Friday from 9 a.m. – 5 p.m., and on Saturday and Sunday from 10 a.m. – 6 p.m. Hall of Heroes is included in general admission to the SFSCA, at $17.95 for adults $15.95 for seniors, $13.95 for kids ages 3-12 and free for kids under 3. Planetarium shows and mini golf are not included in general admission pricing.
For more information, call 561-832-1988 or visit www.sfsciencecenter.org. Like the South Florida Science Center and Aquarium on Facebook and follow them on Twitter and Instagram @SFScienceCenter.