With the holidays fast approaching we're heading into the season of lengthy "to-do" lists, packed calendars and maybe even a few extra pounds from all the treats. Finding balance can be difficult at any time of the year becoming even more elusive during the holiday season. Stop. Take a deep breath. Book a long weekend at one of these destinations and find your Zen. Chances are you'll need it for all those family gatherings.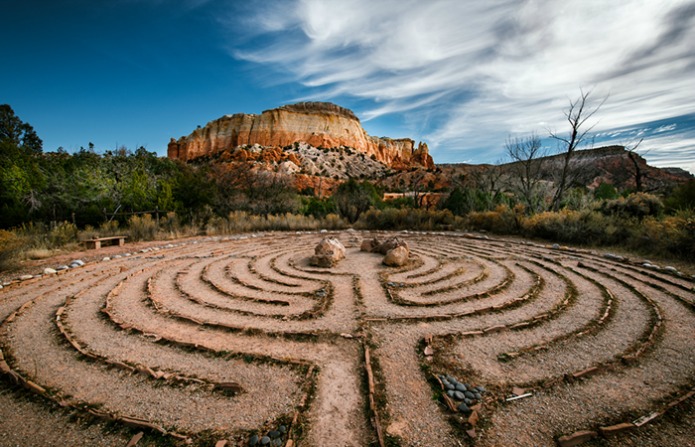 Ghost Ranch, Abiquiú, New Mexico
Located on 21,000 acres set amidst the red rocks of New Mexico that once inspired painter Georgia O'Keeffe, the Ghost Ranch holds true to its mission to provide "a community for the spirit: for rest, re-creation and renewal." Notable guests include Charles Lindbergh, Ansel Adams, and John Wayne. And, of course, Georgia O'Keeffe who was infinitely inspired by the local landscape.
Ghost Ranch helps you find your Zen with active pursuits including high desert hiking through red rocks and hills to lush green areas of forest and past dinosaur quarries. Abiquiú Lake provides opportunity for kayaking and canoeing. And horseback riding along the O'Keefe Landscape Trails bring you face to face with the landscapes that have captured the hearts of artists for centuries.
For relaxation, Ghost Ranch brings a myriad of bodywork and yoga sessions. Massage therapists combine Swedish massage with elements of other treatments including Polarity Therapy, reflexology, acupressure and Reiki.
Ghost Ranch offers much in the realm of spirituality including a rock labyrinth. Representing wholeness and unity, labyrinths are considered a path to the center of the soul. Used as a tool to aid in meditation—each individual's experience is unique and based on personal cultural and religious traditions. www.ghostranch.org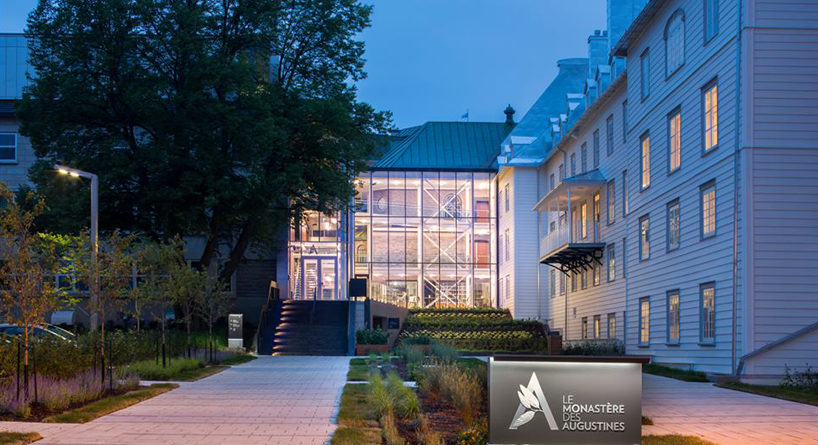 Monastère des Augustinesm, Quebec City
After nearly four centuries of dedicating their lives to caring for the body and soul at Monastère des Augustinesm in Quebec City, the Augustine Sisters faced decline in the early 1990s. Reflecting on their options, a clear priority emerged—ensure the longevity of both the tangible and intangible heritage of the Order of Augustine Sisters.
In a project that took more than 25 years to complete, preservation of the tangible heritage manifested in an onsite museum housing more than 40,000 artifacts and archives from the monastery. The intangible heritage of the Augustine Sisters lives on in the form of a wellness resort. Offering numerous activities in programs of holistic health including yoga, meditation and private nutrition counseling, the Monastère des Augustinesm continues to nurture bodies and souls.
The onsite restaurant provides breakfast, lunch and dinner. Offering a delicious selection of entrees, salads and infused teas, meals keep the focus on wellness. Chosen based on the available produce, fish and meats, the daily menu brings locally sourced products to the table. And, in keeping with the meditative spirit that permeates the resort, breakfast is served and eaten in silence.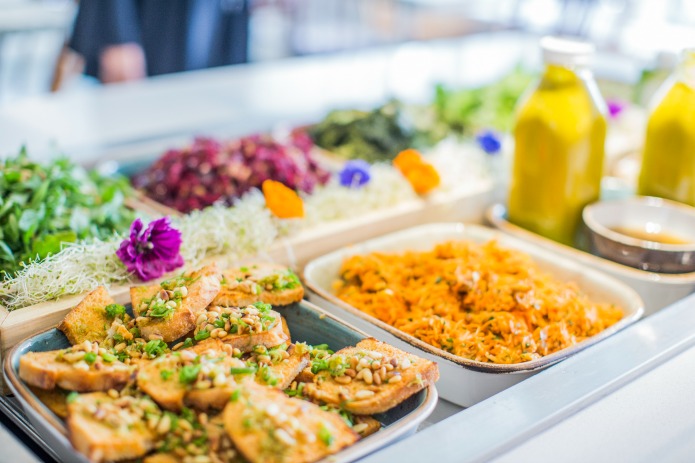 Guests can choose lodging in the former cells of the Augustine Sisters which have been renovated to include modern conveniences. If you prefer more space, contemporary rooms are also available and more suitable for couples.
A place to connect with your inner self and disconnect from the world, The Monastère des Augustinesm provides a sanctuary amid a bustling urban environment. And since your Zen isn't going to send you a text, go ahead and leave that smartphone at reception—if you can handle it. www.monastere.ca/en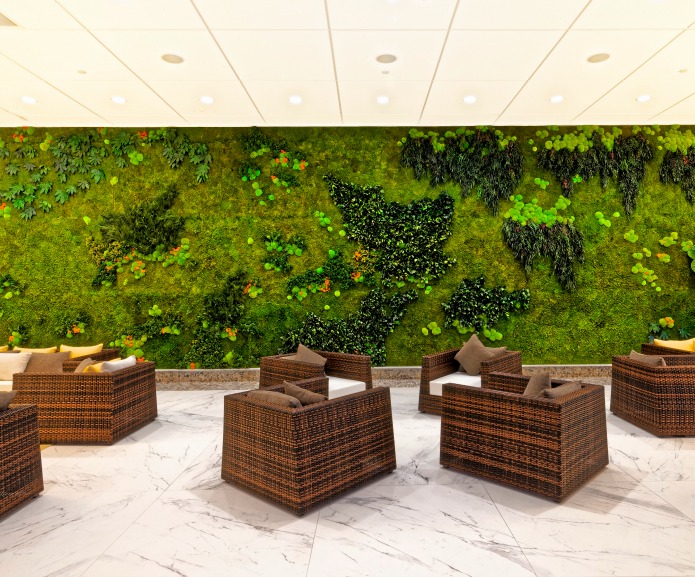 YO1, Monticello, New York
Sequester yourself in the confines of the luxurious YO1 Wellness Resort. Perched overlooking 1,300 acres of the serene landscape of New York's Catskills Mountains near Monticello, this 131-room resort provides an authentic immersive wellness experience focused on lasting results.
YO1 (or "Yovan" in Sanskrit) means youthful representing the human quest of attaining eternal youth. Brought to the US by Indian billionaire and philanthropist Subhash Chandra, YO1 explores the ways Ayurveda, Naturopathy, yoga and acupuncture can be incorporated into your personal wellness journey.
The experience begins with a consultation and thoughtful examination of personal health and inner well-being. Your counselor recommends a personalized program of treatments. Additionally, individually designed culinary programs feature foods that strengthen the immune system and detoxify the body—something we could all use during the holiday season.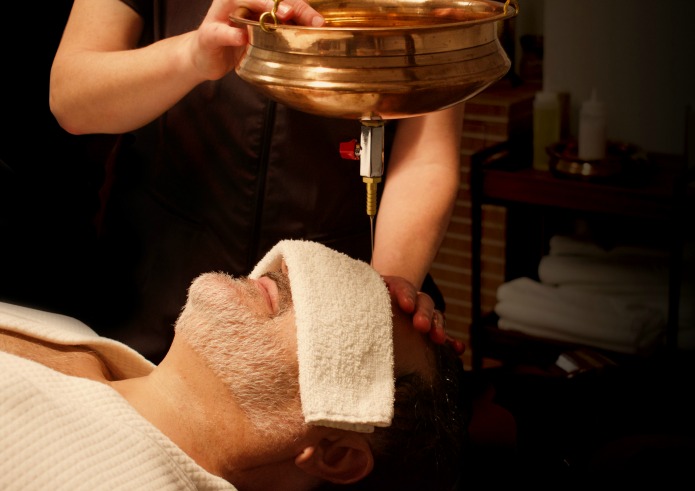 Ayurveda therapies date back over 5,000 years. If given the chance, try Shirodhara. Having a stream of warm oil poured over my head in a back and forth movement while receiving a light massage was perhaps the most therapeutic experience of my life. I'm pretty sure my Zen was right beside me on that table. www.yo1.com