World Famous Polo Players to Participate in the Great Futures Polo Day Benefiting
Neil S. Hirsch Family Boys & Girls Club
Featured Polo Players will be Nacho Figueras, Nic Roldan and John Walsh.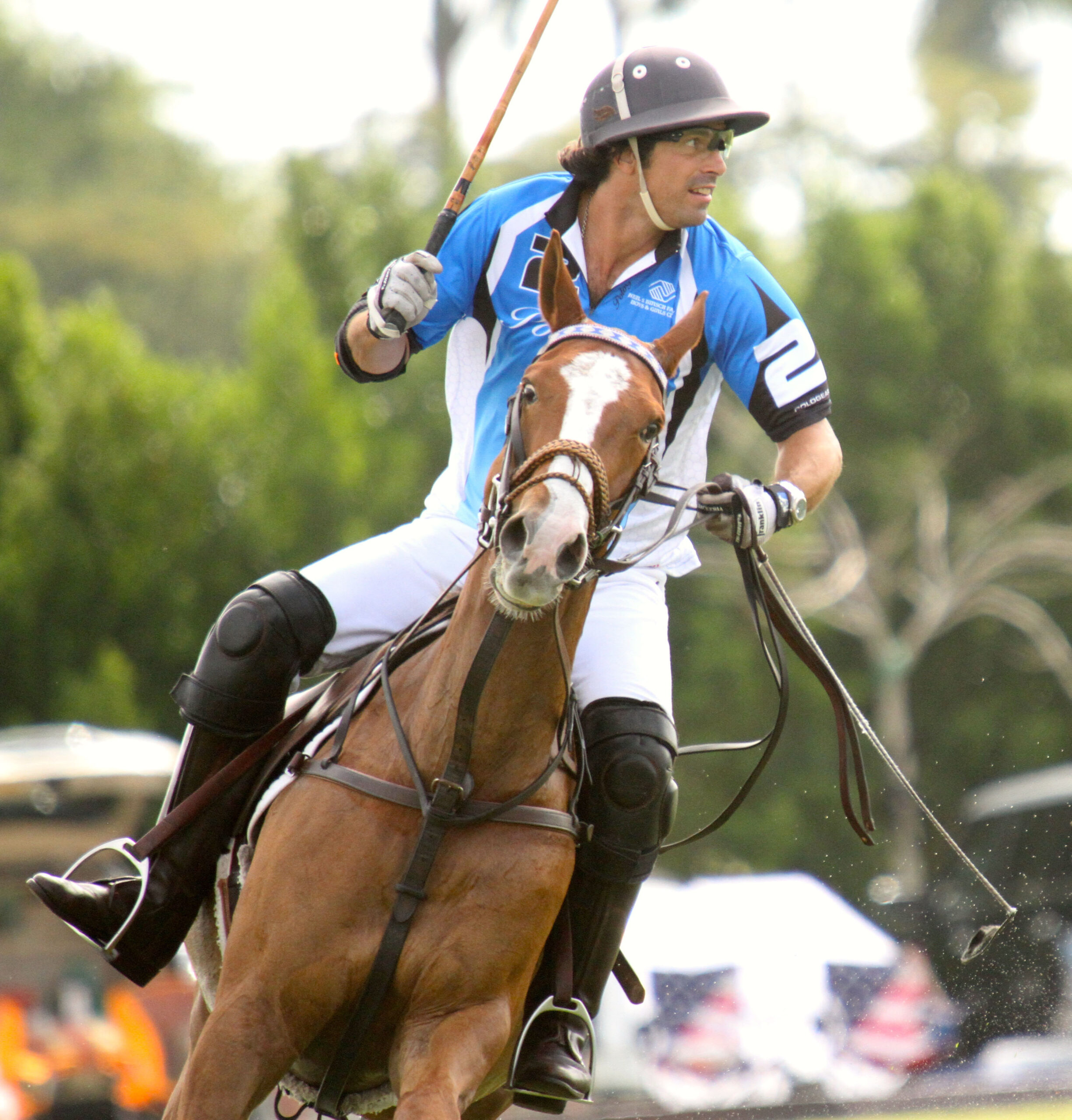 Wellington, Fla. – Some of the world's most famous and popular polo players will participate in the 2020 Great Futures Polo Day on Sunday, March 8, 2020. The Celebrity Polo Charity Cup will feature Ralph Lauren's 'face of Polo' Nacho Figueras, as well as other polo greats such as Nic Roldan. Amateur polo celebrities, such as TV personality John Walsh, will also participate in the match.
The morning event is hosted by Marc & Melissa Ganzi and is free for the public. It's a perfect opportunity to catch your favorite polo stars in action at the Grand Champions Polo Club located at 13444 Southfields Rd., Wellington, Fla. 33414. From 10 a.m. to 12 p.m., guests are allowed to park around the field to tailgate, while watching the match.
Following the Celebrity Polo Charity Cup is a private Polo Brunch at the International Polo Club Palm Beach located at 3667 120th Ave. S., Wellington, Fla. 33414. The brunch will be served field-side starting at 12:30 p.m., followed by the Gold Cup Match.  Tickets for the brunch and afternoon game are $1,000 per person and can be purchased at www.BGCPBC.org or by calling 561-683-3281.
"The Great Futures Polo Day has become a tradition in Wellington," said former Neil S. Hirsch Family Boys & Girls Club Advisory Board Chairman Ray Mooney.  "It is very important to the Neil S. Hirsch Family Boys and Girls Club because it helps raise almost 25% of the club's annual budget.  Just as important, it also exposes the club and what the club does for the kids to the large polo community in Wellington."
Proceeds from the event will benefit the Neil S. Hirsh Family Boys & Girls Club of Wellington, one of 13 Boys & Girls Clubs of Palm Beach County. The Club provides services during non-school hours, as well as summer camp opportunities, to nearly 600 boys and girls from ages 6 to 18.
For more information about the event and sponsorship opportunities, please contact Christine Martin at (561) 683-3287 or email cmartin@bgcpbc.org.
About Boys & Girls Clubs of Palm Beach County
Founded in 1971, Boys & Girls Clubs of Palm Beach County is a not-for- profit youth development organization dedicated to promoting the educational, vocational, health, leadership and character of boys and girls in a safe, nurturing environment. The Clubs provide more than a safe, fun and constructive alternative to being home alone – they offer a variety of award-winning developmental programs to help youth build skills, self-esteem and values during critical periods of growth. The thirteen Boys & Girls Clubs throughout Palm Beach County serve more than 9,300 children ages 6-18. For more information, please visit www.bgcpbc.org or call 561-683-3287.